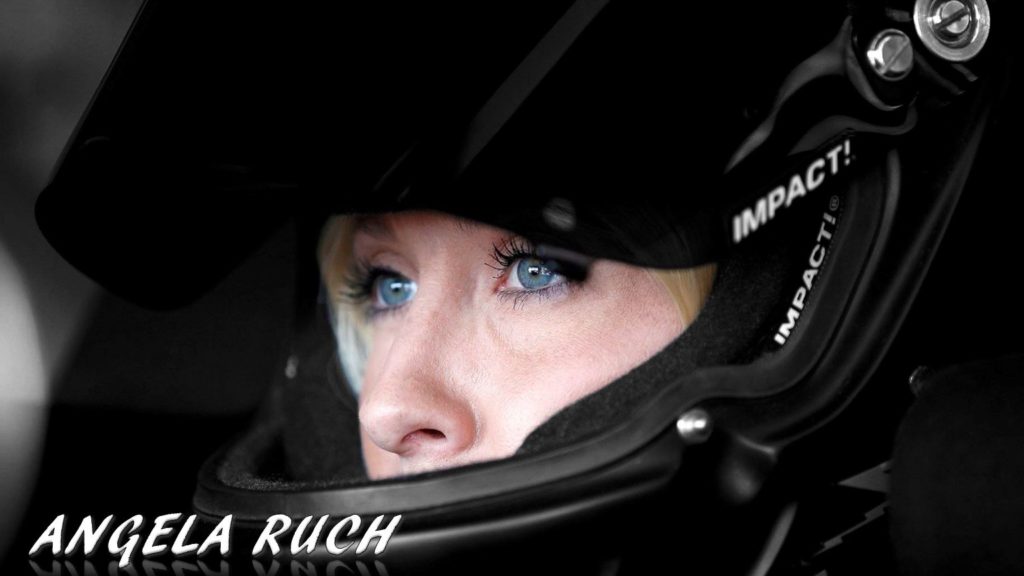 I want to adopt and race NASCAR?
Angela Ruch is a NASCAR driver, wife, twin sister and soon to be Mom. Her recent success at Daytona International Speedway (Top 10) and Las Vegas Motor Speedway (Top 20) in the NASCAR Gander Outdoor Truck Series will only add to the 2019 highlights for the Ruch family. Angela speaks about her hectic work/life schedule all while getting ready for the birth of their adoptive son. I appreciate Angela giving me a little bit of her day on such an important time in her life and wish her and her family continued successes.
"I remember traveling every single weekend as a kid with my dad and Amber. It was always non-stop. We didn't have time for school dances"
Connect with Angela Ruch on social media:
SUBSCRIBE
You can subscribe to The Travel Wins Podcast on Apple Podcasts, SoundCloud, YouTube, iHeart Radio, Stitcher, Google Podcasts, Spreaker, Podnews, Castbox,  Pocket Casts, Radio Public, and Amazon.
ABOUT Angela Ruch
She and her sister, Amber Cope, made NASCAR history on October 23, 2010 by being the first twins to compete in one of its top three series. That day they made their NASCAR debut in the Camping World Truck Series in Martinsville, VA. Amber Cope, driving the No. 6 Dodge, finished 26th, while Angela Cope was involved in two incidents within 18 laps of each other early in the race and finished 30th.
The twins began racing in Go-Karts at age 9. They quickly gained attention by winning poles and races year after year. By age 15 they stepped up to late-model race cars—even before they had driver's licenses.[1] Angela took 1st place in 2002 at the Lucas Oil Can-Am 150 at the Sun Valley Speedway. In 1995, Angela finished 1st and Amber finished 3rd in the Tri-cities Gold Cup "Yamaha Class". By 1998, both sisters were PSGKA Gold Cup winners in the "Junior Piston Port". Both sisters split seat time in 2006 at the ARCA Re/Max Series at Berlin, Gateway, Chicagoland, Milwaukee Mile, and Toledo, Ohio. By 2008, the twins qualified for the ARCA Re/Max Series at Kentucky Speedway, with positions 8 and 15.
She currently competes part-time in the NASCAR Gander Outdoors Truck Series, driving the No. 8 Chevrolet Silverado for NEMCO Motorsports.
Racing Career
Angela and Amber Cope became the third generation of Copes to enter into the world of racing, when, at the young age of nine, the girls' parents gave them a go-kart for Christmas and thus began their road to NASCAR. Once they began competing locally, the girls made a name for themselves and became the most accomplished go-kart racers in the Greater Puget Sound region. In their seven years of driving, go-karts included 50 first place wins and setting on pole position 20 times in the Pacific Northwest. Angela also set new track records at five of six tracks in the same region.
At the young age of 15, they progressed to late model race cars even before they had their license to drive. In 2000, a very short time after their debut in late model stock cars they instantly acquired national attention when they were featured on TODAY with host Bryant Gumbel.
As Angela and Amber became more experienced and confident behind the wheel, they knew that in order to pursue a career in NASCAR they would have to leave Washington. They moved across the country to Charlotte, North Carolina to start training with their uncle Derrike. The twins put all of their focus into learning the in and outs of professional racing. They traveled with their Uncle Derrike to every Cup race that he went to and became fixtures on the track and in the pit.
In 2006, the twins split seat time at the Automobile Racing Club of America's (ARCA) Re/Max Series at Berlin, Gateway, Chicagoland, Milwaukee and Toledo, Ohio. In 2008, they qualified for the ARCA Re/Max Series at Kentucky Speedway with positions 8 and 15. The most difficult part of the ARCA Re/Max Series was that they had to share a car. At times, there would be three weeks before one of them would get back into the seat, losing precious learning time; however, it was a great series for the twins performance-wise.
In 2011, Angela competed in four Nationwide Series races. In 2012, she shared the No. 24 SR2 Motorsports Toyota in the series with Amber Cope and Benny Gordon on a part-time schedule. Five years later, now going by Angela Ruch, she made her return to NASCAR's Xfinity Series at Kentucky Speedway, driving the No. 78 B. J. McLeod Motorsports Chevrolet.
In 2019, Angela returned to the Gander Outdoors Truck Series with NEMCO Motorsports. She finished a NASCAR career best 8th at Daytona, her first lead lap finish and the second highest ever for a female in the Truck Series.