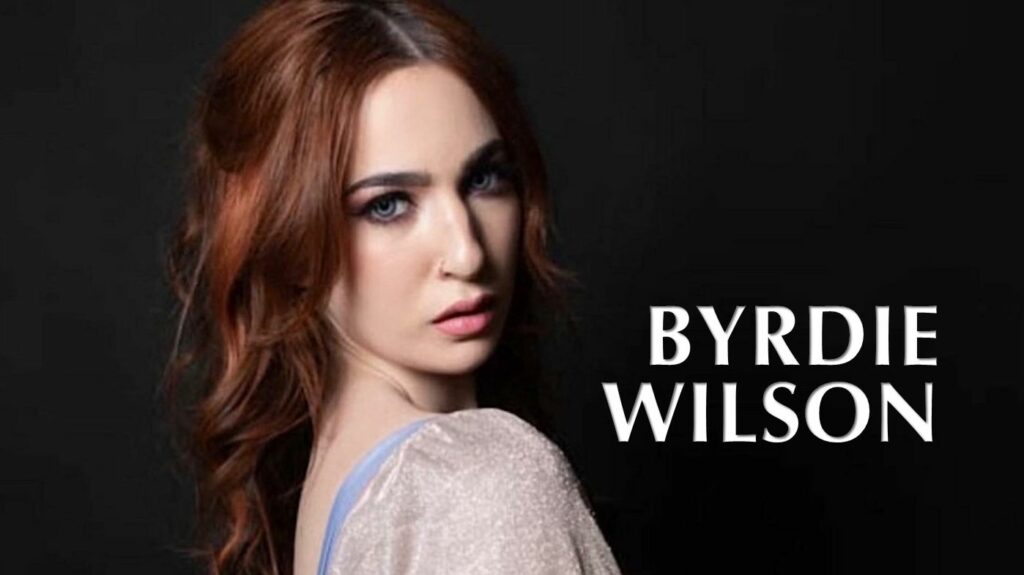 Byrdie Wilson is a singer songwriter now making her dreams come to life in the bustling music city of Nashville after being born in New York and raised in South Carolina. She is another example of not judging the book by the cover. She was born with a cleft palate and endured several surgeries with the likelihood that her speech would still be impaired. Countless hours and lots of sleepless nights were spent researching the best care for her to make sure she would not face the challenges that children with cleft palate and facial deformities deal with. Byrdie's story in inspiring to anyone that had a rough beginning with their life and turned it around making the best of their circumstances.
Moving to Nashville and getting in touch with some great people in the music industry have helped her rebound with some beautiful music that is heartfelt and reflective, perfect for the country music genre. Keep an eye and ear out for her new music being released this year and hopefully we all get the opportunity to see her traveling down the road sharing her music.
Make sure to follow Byrdie on her social media pages to listen to her new singles and see where she will be performing next.
Connect with Byrdie on her social media pages:
ABOUT Byrdie Wilson
Byrdie evolved into a sassy little six-year-old, (looking like Snooki from MTV's Jersey Shore), and performed in a talent show she signed herself up for. As she was getting ready, she instructed her family that they needed to get on board because she's going to be someone!"
 And the journey began… Working her early years with vocal coaches Celeste Simone and American Idol Coach, Michael Orland, Byrdie was prepared to work with The Peter Frampton Band's Musician, Singer/Songwriter Rob Arthur, to produce her first three songs "Fool for You", "Stay" and "Breaking Free" in 2018.  She took a brief hiatus from music in 2019 and 2020, but it wasn't until the death of her boyfriend in November 2020 when she found solace and healing in her song writing again.  In March 2021, Byrdie found the guidance, mentorship and friendship of Musician, Singer/Songwriter and Producer Erik Halbig. 
At 19, Byrdie took the leap, moved to Nashville and has turned up the volume on her natural born "sass" with even more feistiness.  She recently released her first single, co-written and produced by Erik Halbig.  "Hold My Hoops" on January 28th followed by "Queen", Heartbreak Tattoo" and "Better Breaking Up".
SUBSCRIBE
You can subscribe to The Travel Wins Podcast on Apple Podcasts, SoundCloud, YouTube, iHeart Radio, Stitcher, Google Podcasts, Spreaker, Podnews, Castbox,  Pocket Casts, Radio Public, and Amazon.
The Travel Wins intro song by Allison Johnson and Steve Stevens
Website Design by Stack Host
#byrdie #byrdiewilson #countrymusic