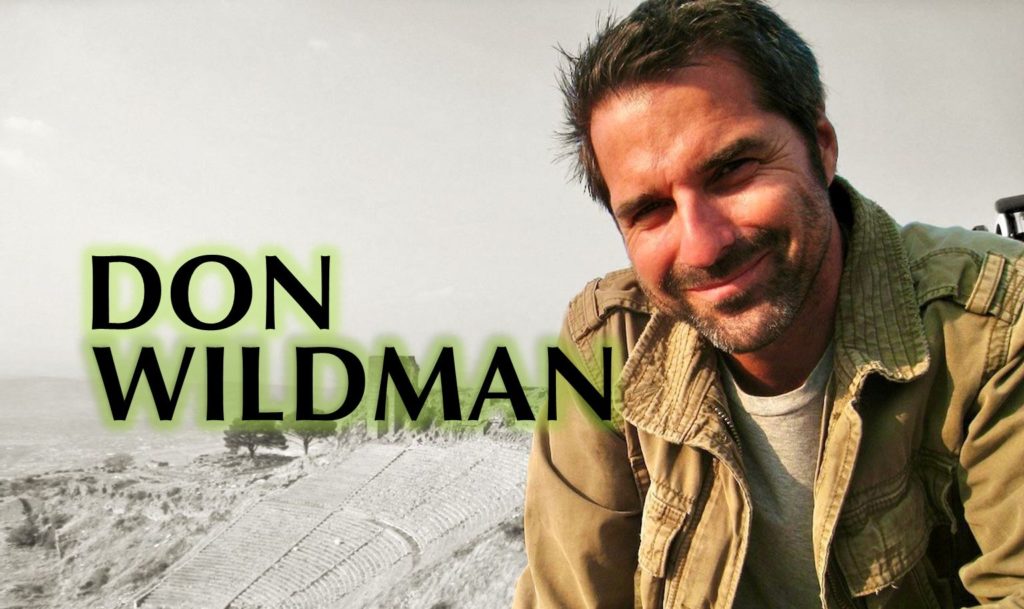 Don Wildman is a television host and narrator for several shows focused on history and travel, my two favorite subjects. After watching Don on TV for years it was great being able to speak with him and hear some of the "behind the scenes" stories. He capitalized on his performitive personality and his love of history into a wonderful career showing others sights and facts from around the world.
I'm always amazed to hear how people get their careers and how a career start can unfold from unlikely places. We also talk about the actual production of his shows, both in person and narrations, and how he stayed busy thru the worldwide lockdowns.
Connect with Don Wildman on social media:
ABOUT Don Wildman
He is the current host and narrator of Mysteries at the Museum, Beyond the Unknown, Dark Tales with Don Wildman, and Buried Worlds with Don Wildman on the Travel Channel.
He also hosted and narrated Travel Channel's Weird Travels, Off Limits, and Monumental Mysteries
Early Life
Wildman was raised in Pitman, New Jersey, and is a 1979 graduate of Westtown School, a Quaker boarding school located in Chester County, Pennsylvania. He also attended Earlham College in Richmond, Indiana (another Quaker school) and trained as an actor at The Drama Studio in London, England
Currently, he hosts Travel Channel's 'Mysteries at the Museum.' According to an article published by travel channel, "Don Wildman is fast becoming one [of] the most recognizable faces in documentary television." Mysteries at the Museum is currently sitting at an impressive 8.1/10 rating on IMDb.
SUBSCRIBE
You can subscribe to The Travel Wins Podcast on Apple Podcasts, SoundCloud, YouTube, iHeart Radio, Stitcher, Google Podcasts, Spreaker, Podnews, Castbox,  Pocket Casts, Radio Public, and Amazon.
The Travel Wins intro song by Allison Johnson and Steve Stevens
Website Design by Stack Host
#donwildman #travelchannel #mysteriesatthemuseum