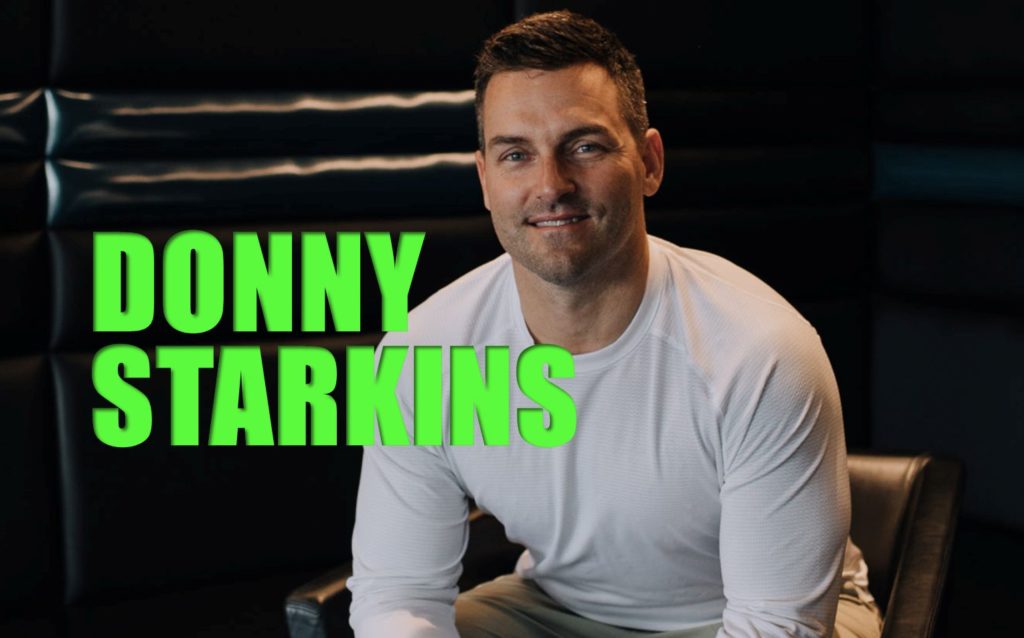 Donny Starkins is a international yoga instructor, mindfulness teacher, public speaker and personal development coach from Phoenix, Arizona. He has traveled the world for his yoga teaching, public speaking and personal coaching program called "The Shift". We had a great chat about how yoga helped him get and stay sober while helping others achieve their goals, including NFL players Darren Waller (Raiders) and Tyrann Mathieu (Chiefs).
His coaching has truly helped his students during the unsettling times we find ourselves in. If you are a business traveler, his teachings and coaching can make you get ready for the "new normal" while trying to navigate what is business as usual during the lockdown times we live in.
Make sure to connect with Donny on his social media pages so you can see where he is traveling to next as well as when he will be teaching and coaching around his home base in Arizona.
Connect with Tristan Cole on social media:
ABOUT Donny Starkins
As a former Division 1 baseball player, Donny's journey into Personal Development and Mindfulness began in 2005, after seven operations on his left knee and an addiction to painkillers. Fast forward to today, Donny has many years of sobriety and has become one of the dynamic leaders in his industry. He is a professional speaker, teacher and personal development coach leading classes, workshops and seminars all across the world. He's the creator of "The Shift" Transformational Coaching, a 90-Day Personal Development Private Coaching program.  In addition, Donny works one-on-one with some of the top professional athletes in the world on mindset, life coaching and mindfulness. Donny is also an ambassador for Lululemon and works directly on their Mindful Performance Team as both a yoga/meditation teacher and facilitator.  
With an emphasis on mindfulness, he challenges each student/client to explore their edge, discover their purpose and develop an everyday practice of intention and presence. His calm, focused instruction and peaceful energy makes even the most difficult scenarios possible to work through. Donny's teaching creates an overall connected, grounded and inspired experience for all levels of yoga and personal development. Donny's purpose is to teach, inspire and empower others to own their greatness and step into their purpose!
SUBSCRIBE
You can subscribe to The Travel Wins Podcast on Apple Podcasts, SoundCloud, YouTube, iHeart Radio, Stitcher, Google Podcasts, Spreaker, Podnews, Castbox,  Pocket Casts, Radio Public, and Amazon.
The Travel Wins intro song by Allison Johnson and Steve Stevens
Website Design by Stack Host
#donnystarkins #yoga #transformation