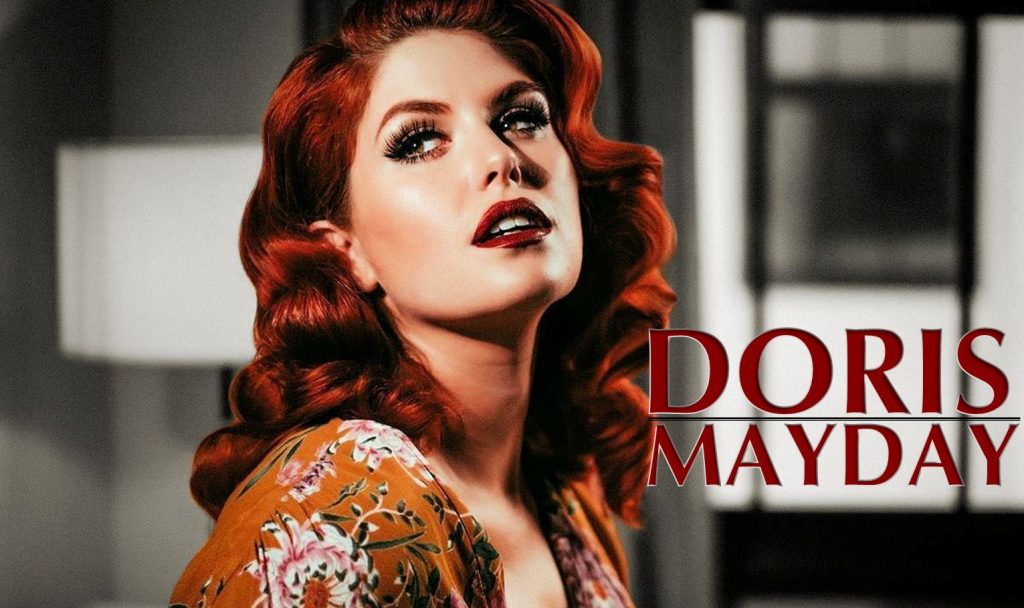 How can I travel looking stylish and stay practical at the same time?
Doris Mayday is a model, clothing designer and producer for Dapper Day events while living her vintage inspired lifestyle. She shares her story of the stereo typical upbringing of being the "ugly duckling" as a teen growing into a sought after pin up model who designs clothing collections and producing Dapper Day events around the word. Becoming a recent honeymooner and new step mom we talk about trying to balance family and professional successes.
Doris talks about working various vintage inspired events, main stream clothing events and music events. We also talk about some of the struggles while traveling for work and what she is looking forward to in 2021. She has her travel packing down to a science and wasn't as crazy as I expected.
Make sure to visit Doris on her social media pages and watch for the latest updates to her upcoming events
If you like the podcast, I would love it if you left me a review! Also, feel free to contact me directly via DM regarding this episode or anything in the podcast that may have related to you.
CONNECT with Doris Mayday on social media:
SUBSCRIBE
You can subscribe to The Travel Wins Podcast on Apple Podcasts, SoundCloud, YouTube, iHeart Radio, Stitcher, Google Podcasts, Spreaker, Podnews, Castbox,  Pocket Casts, Radio Public, and Amazon.
The Travel Wins intro song by AKO and Steve Stevens
Website Design – Stack Host
ABOUT Doris Mayday
EVENTS PRODUCER / SHOP MANAGER
Doris has over 12 years experience in the fashion industry as a model, general manager, and creative director for multiple vintage-inspired brands. Her personal history with DAPPER DAY spans 6 years beginning as an event attendee before operating the largest exhibitor booth at our Expo for several seasons. In 2018 she officially joined DAPPER DAY to host and produce events and oversee new product sales and production.
#dapperday #rockabilly #dorismayday