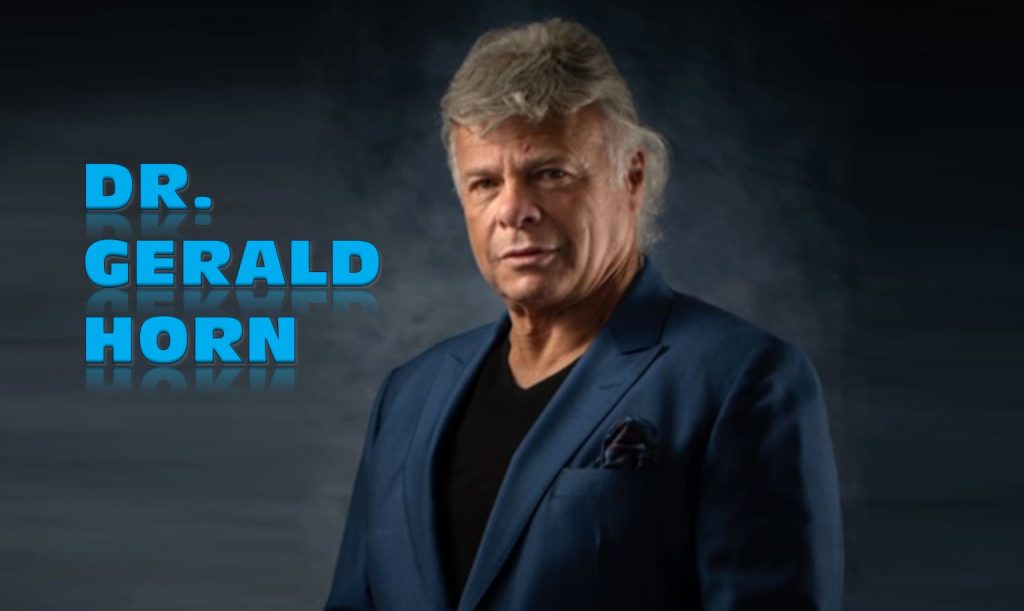 Gerald Horn, MD – Fueling Your Brain for a Healthier Life
Is it possible to bottle brainpower? While scientists search for ways to help people safely boost energy and cognition, Dr. Gerald Horn has discovered the formula and calls it Breinfuel. Dr. Horn is a surgical ophthalmologist, pharmaceutical scientist, inventor, and CEO of Breinfuel- "a cerebral beverage designed to support the high performer in their pursuit to live beyond." Together, we'll learn more about Breinfuel and how this ground-breaking development changes the way people think and feel. You'll also discover if this innovative health product is right for you. If you or a loved one can benefit from boosted cognition and higher energy, you don't want to miss this brain-stimulating episode of The Travel Wins.
"We tried to make (sic) a product that has a symphony of really healthy ingredients that were selected for a reason to work together… In order to make this a great product, we have to make your brain happy." – Gerald Horn, MD
Dr. Horn earned his undergraduate degree from Northwestern University in 1973 and later graduated from the University of Illinois College of Medicine. Dr. Horn also boasts a 44-year long career in the medical field, is the chief scientific officer at Presbyopia Therapies LLC, and serves as the medical director at LasikPlus Chicago.
In addition to creating Breinfuel, Dr. Horn developed Lumify- an eye-whitening solution currently licensed to Bausch Health Care. This doctor-recommended product is a top seller in the eye-redness reliever market. Other Dr. Horn innovations include Liquid Vision (PRX)- an eye drop that temporarily restores reading vision. Discover for yourself how Dr. Horn is helping people see and think more clearly.
Show Notes:
0:43 – Learn about Dr. Horn's early developments.
1:59 – Discover more health benefits that come from tea leaves and coffee beans other than caffeine.
5:15 – Learn how the gradual release of caffeine with the proper fuel support eliminates crashes.
8:01 – Pete and Dr. Horn discuss marketing products in the fitness industry.
9:22 – Dr. Horn explains Breinfuel to Pete in layman's terms.
10:12 – Find out who takes Breinfuel.
14:54 – Learn about the motivations to develop Breinfuel.
22:11 – Discover why Breinfuel is a critical product for high-performance people.
25:44 – We learn how athletes get the energy boost without the crash.
28:31 – Discover why spiking sugar levels are harmful to your health.
32:29 – Pete and Dr. Horn discuss why consumers are demanding better health products.
36:03 – Dr. Horn discloses how Breinfuel helped him change his diet.
40:28 – Pete asks Dr. Horn what makes him different from other doctors.
Show Links:
Breinfuel  https://breinfuel.com/
Lumify  https://www.lumifydrops.com/
Nootropics vs. Stimulants- What is the Difference? Thomas DeLauer  https://youtu.be/Ptl0KPWL8PA
Connect with Dr. Gerald Horn and Breinfuel on social media:
SUBSCRIBE
You can subscribe to The Travel Wins Podcast on Apple Podcasts, SoundCloud, YouTube, iHeart Radio, Stitcher, Google Podcasts, Spreaker, Podnews, Castbox,  Pocket Casts, Radio Public, and Amazon.
The Travel Wins intro song by Allison Kotzbach and Steve Stevens
Podcast post-production by Podcast Cleaners
Website Design – Stack Host