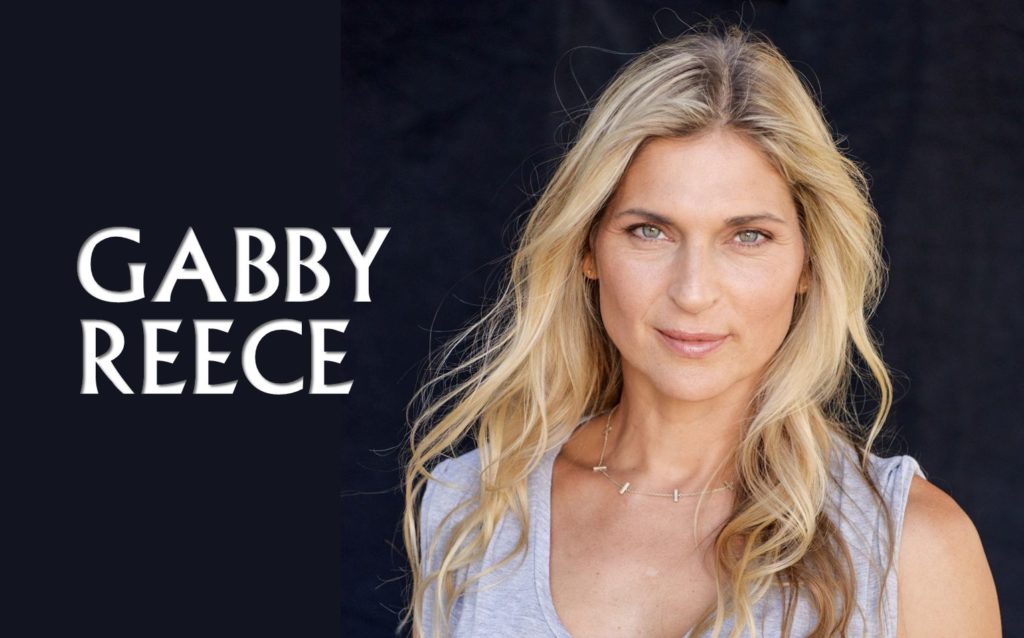 Gabby Reece is wife, mom, business woman, athlete and podcaster all while maintaining her own health and fitness regime. She is a great guest to have on a business travel show considering she started traveling to New York City for modeling while still in college and playing on the Florida State University volleyball team. She had to learn at a young age to schedule and prioritize her "to-do" list.
We talked about the interesting places she has seen in her travels and which countries she has yet to visit but would like to see in the future. I really appreciate her outlook on different cultures and the idea of keep a open mind on locations so you can create your own experiences based on the people you meet.
Make sure to follow Gabby Reece on her social media pages to see what she is working on next and where her travels will take her to.
Connect with Gabby Reece on her social media pages:
ABOUT Gabby Reece
Gabrielle Reece is not only a volleyball legend, but an inspirational health and fitness leader, podcast host, corporate speaker, New York Times bestselling author, wife, and mother. The former professional beach volleyball player and Nike's first female spokeswoman is the definition of both athleticism and beauty. Gabby is a force to be reckoned with in the gym and on a microphone.
When Women's Sports & Fitness named Gabby one of the '20 Most Influential Women in Sports' (August 1997) someone asked why they picked Gabby for the issue's cover, and the magazine's editor wrote, "Because I believe she represents, finally, the answer to all the image-questing pendulum swinging of the decades gone by.
Who is the female athlete? She is everything once thought to be an inherent contradiction. She is strong and beautiful, sweaty and feminine, tough and ladylike."
Gabby won an athletic scholarship to Florida State University for indoor volleyball where she played two seasons before accepting offers from the modeling world. Despite the demand of modeling and competing, Gabby set two school volleyball records for FSU that still stand today.
A Florida State star turned pro, Gabby trained hard to hone her skills in 2-person beach volleyball and competed domestically in the 1999-2000 Olympic 4 on 4 Challenge Series and the 1999-2000 FIVB Beach Volleyball World Tour.
In 1997, competing with the best global beach volleyball players ever assembled, Gabby's 4-person team took first place at the first-ever Beach Volleyball World Championships. 1997 was Gabby's fifth season as team captain in the 4-person Women's Beach Volleyball League (WBVL), and her fourth captaining Team Nike.
Named the Offensive Player of the Year in 1994-95 and WBVL blocks leader, Gabby led the WBVL in kills four straight years in a row from 1993-1996.
In 1994 Gabby became Nike's first female athlete to design a shoe, and Nike's first-ever female cross-training spokesperson. Working with Tinker Hatfield, designer of the Air Jordan, Nike first launched Gabby's shoe the Air Trainer, then the Air Patrol in 1995, the Air GR in 1997 and the Air GR II in 1998, and her shoe eventually became the first women's shoe to outsell the Air Jordan.
Gabby's most recent book, My Foot Is Too Big for the Glass Slipper (May 2013), quickly became a New York Times Bestseller. Gabby boldly shared her personal story of real-life ups and downs of motherhood and career in order to encourage women worldwide to challenge traditional norms and find personal happiness.
Gabby's challenge to feminist definitions of the modern women sparked huge media interest, resulting in appearances on The Today Show, Rock Center with Brian Williams, Live from the Couch, Dr. Oz, Katie Couric, E! Chelsea Lately, The Jeff Probst Show and The Better Show, to name a few, she was also co-host of The View and appeared on Access Hollywood.
Gabby's health and fitness tips have appeared in Shape, Men's Fitness, and Elle magazines. She has been a contributing editor for Yahoo Health and has written for The Huffington Post and the Los Angeles Times Magazine.
Gabby married the love of her life big wave surfer and waterman Laird Hamilton in 1997. They have 3 children (2 together) and reside in Kauai, HI and Malibu, CA. Gabby was born in Southern California and was raised in New York, St Thomas, and Florida. From the ages of 2-7 Gabby lived with family friends in Long Island New York. She then reunited with her mother and moved to St Thomas until her teenage years. She spent her high school years in Florida and was introduced to sports in the 11th grade.
SUBSCRIBE
You can subscribe to The Travel Wins Podcast on Apple Podcasts, SoundCloud, YouTube, iHeart Radio, Stitcher, Google Podcasts, Spreaker, Podnews, Castbox,  Pocket Casts, Radio Public, and Amazon.
The Travel Wins intro song by Allison Johnson and Steve Stevens
Website Design by Stack Host
#gabbyreece #healthpodcast #volleyball