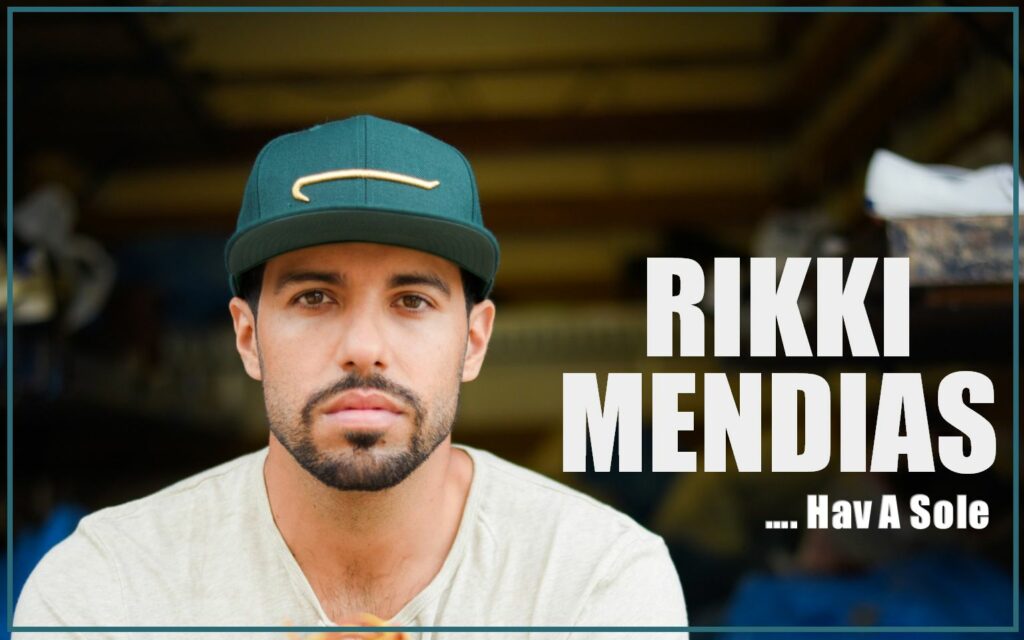 Hav A Sole is a non-profit organization started by Rikki Mendias based in Los Angeles California to help children around the country. Rikki shares his inspiring story of how he got started all the way to where they have now given away 50,000 pairs of shoes. Before the pandemic Rikki was traveling once a year to cities around the country and helping kids get new kicks where they live. He is excited to get back on the road and continue to help the kids.
Some people talk a good game about helping others in need, especially children, but Rikki is out there walking the walk. Make sure to check his social media pages to see where he will be next and if you have the time you can volunteer at one of their upcoming events.
Connect with Rikki on his social media pages:
ABOUT Hav A Sole and Rikki Mendias
Since 2014 we have given over 50,000 pairs of shoes in 40 cities while touching thousands of lives Hav A Sole has touched thousands of lives through, social activism, volunteering and building community.
Our movement not only affects the individual who receives the shoes but it increases a sense of social responsibility with its young volunteers offering them a way to get involved in their community. Built upon a grassroots model, Hav A Sole's goal is to double our efforts so we can increase the amount of shoes given out and touch even more lives. While we receive support from friends from all over the nation, we are especially grateful for the support of ten local Nike outlets who have donated thousands of shoes so the Hav A Sole team could deliver them to homeless individuals and at risk youth.
Why Sneakers?
The health of the feet is paramount in allowing homeless to get through their day while living on the streets. In January of 2012, the Journal of American Podiatric Medical Association stated that a rate of 3 out of 15 homeless people, after being assessed, had to be referred for foot problems, such as infections, painful corns and calluses. It was concluded that a good portion of these individuals who required medical care, was due to not having access to proper footwear.
Our non-profit helps by:
Bringing communities together
Igniting inspiration to give
Preventing disease
Encouraging healthy lifestyles
Instilling Confidence
And showing that we care
SUBSCRIBE
You can subscribe to The Travel Wins Podcast on Apple Podcasts, SoundCloud, YouTube, iHeart Radio, Stitcher, Google Podcasts, Spreaker, Podnews, Castbox,  Pocket Casts, Radio Public, and Amazon.
The Travel Wins intro song by Allison Johnson and Steve Stevens
Website Design by Stack Host