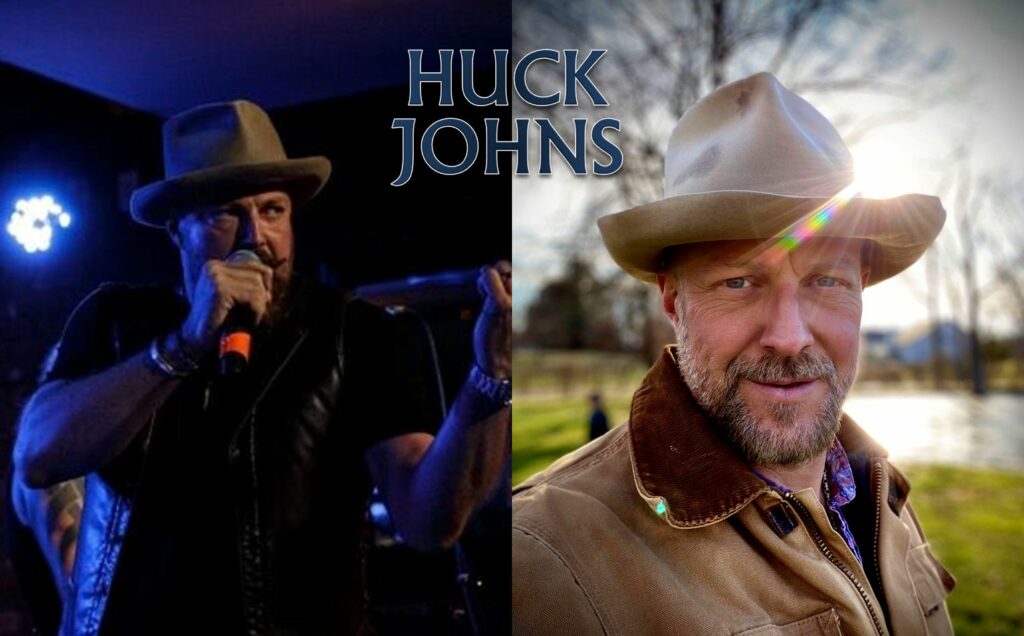 Huck Johns is a custom hat creator, www.huckhats.com, based in the Nashville area ….. might sound like an unlikely career after playing guitar and singing in rock bands in Los Angeles for decades but his creativity just branched out into a custom hats. This family man shared how he started making hats for others after wearing his Open Road for so long. He is taking his artisan approach to building custom, one-of-a-kind hats that are anything but average.
We also talk about his move from Los Angeles, California to Franklin, Tennessee with his wife and family and how the local surroundings affect the materials he uses in constructing his hats. As you can tell by the length of our episode, I overly enjoyed talking with Huck to hear some of the fun stories of the rockstar life and the family man entrepreneur. If you want a truly special hat make sure to contact Huck and let him know what you like and he will create it for you.
Make sure to follow Huck and Huck Hats on their social media pages to see how you can contact him.
Connect with Huck on his social media pages:
ABOUT Huck Johns
Huck has always been a hat guy! If you saw him out rocking a stage or just hangin at the local pub he is always sporting a cool hat. Maybe his baldness helped but, none the less, he's always been top of the hat game. Adding his own style, flare and shape, finding that unique vintage or relic hat. One hat in particular always caught the attention of most. A refurbished 10x beaver custom "open road" that was given to Huck almost new but reshaped and aged by Huck. He added feathers from his many American adventures and even a raccoon pecker, if ya know ya know, along with an Apache arrow head given to him and his boy by an old trail boss in Arizona. This one hat has always been a topic of conversation and although there were many backstage or barroom offers to buy it Huck would never sell it. 
It would eventually lead him into creating hats for friends and clients and soon after HUCKHATS was born!.
 Huck Johns has surely lived the life of a Rockstar. Born and raised on Rock & Roll in Detroit Michigan and having spent the last 20 years living in Los Angeles, California recording and releasing Major label music, touring the United States and beyond having shared booze, laughs, parties, stories, song writing, recordings, studios and stages with some of Rock and Country's greatest and most honored artists all before smart phones and twittertocks.
Huck off tour continues to grow artistically creating many pieces of Artwork and products while attending renowned OTIS school of Art and product design in Los Angeles.
Huck's hats have seen all 50 states and weathered many a storm. Soon after relocating his family to Nashville in 2021 post pandemic, it seemed like a good time for Huck to share his creativity and history with others and decided that maybe it was time to jump into the hat game for real and toss his creative energy into the pile of many great hat makers of the world. Teaming up with Nashville and Los Angeles vendors Huck is now busier than wet cat at his Farm Studio making signature HUCKHATS. 
Making YOUR hat special and individual for YOU is Huck's goal. 
SUBSCRIBE
You can subscribe to The Travel Wins Podcast on Apple Podcasts, SoundCloud, YouTube, iHeart Radio, Stitcher, Google Podcasts, Spreaker, Podnews, Castbox,  Pocket Casts, Radio Public, and Amazon.
The Travel Wins intro song by Allison Johnson and Steve Stevens
Website Design by Stack Host
#huckjohns #huckhats #customhats