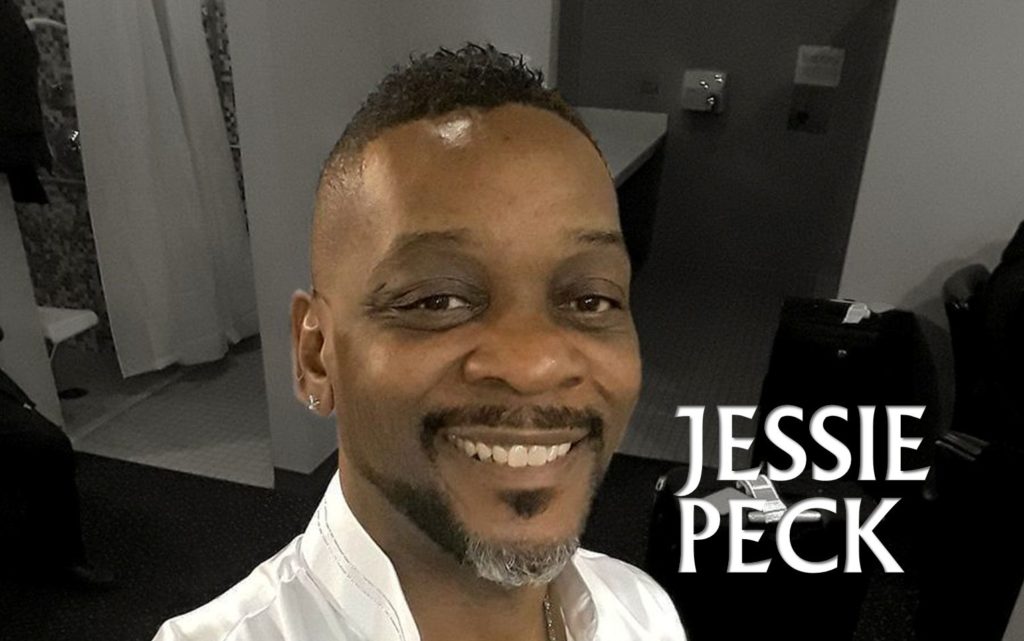 Jessie Peck is the bass singer for the R&B group from Detroit, The Spinners. While he might not be an original member, Jessie has the second longest tenure with the band after original member Henry Fambrough. It was a great experience for me speaking with a member of such an iconic group that I have listened to for so many decades.
Jessie has some big aspirations in addition to continuing to tour with The Spinners. Being a talk show host is his ultimate goal and he is putting in the work to make that happen. He has such a great voice and personality for TV and interviews it will just be a matter of time and opportunity for him to achieve his goals.
Getting recently engaged and planning a move from Detroit to Houston will allow Jessie to start making his future plans a reality. It's not often you meet someone you connect with but I am hopeful to meet Jessie in person, listen to The Spinners perform sometime in 2022 and continue to follow his journey.
Make sure to follow Jessie and The Spinners on their social media pages to see where they will be performing next.
Connect with Jessie Peck on his social media pages:
ABOUT The Spinners
After their chart career ended, the Spinners continued touring for decades. They are big draws on the oldies and nostalgia concert circuits, playing the music that made them famous.
In their box set, The Chrome Collection, the Spinners were lauded by David Bowie and Elvis Costello. They were inducted into The Vocal Group Hall of Fame in 1999. On July 27, 2006, the Spinners performed on the Late Show with David Letterman.
C. Cameron rejoined the group as lead vocalist from 2000 to 2002 (replacing John Edwards, who left due to a stroke), but he left them in 2003 to join The Temptations. Frank Washington, formerly of The Futures and The Delfonics, joined for a few years, before being replaced by Charlton Washington (no relation).
In 2004, original member Billy Henderson was dismissed from the group after suing the group's corporation and business manager to obtain financial records. He was replaced by Harold "Spike" Bonhart. Henderson died due to complications from diabetes on February 2, 2007, at the age of 67. Another early member, C. P. Spencer, had already died from a heart attack on October 20, 2004; and another, George Dixon, died in 1994.
Original member Pervis Jackson, who was still touring as a member of the group, died from cancer on August 18, 2008. The group continued for a short time as a quartet before Jessie Robert Peck (born in Queens, New York, December 17, 1968) was recruited as the group's new bass vocalist in February 2009. In 2009, Bonhart left the Spinners and was replaced by vocalist Marvin Taylor. The group lost another member from their early days, when Edgar "Chico" Edwards died on December 3, 2011.
In September 2011, 57 years after forming in Detroit and 50 years after "That's What Girls Are Made For", the group was announced as one of 15 final nominees for the Rock & Roll Hall of Fame, their first nomination, they were also nominated in 2014 and 2015.
Lead singer Bobby Smith died on March 16, 2013. The group, which still tours actively, consists of Henry Fambrough (the only surviving original member), C. J. Jefferson, Jessie Peck, Marvin Taylor and Ronnie Moss.
In 2017, the Spinners were inducted into the Michigan Rock and Roll Legends Hall of Fame. Charlton Washington left the group in 2020 to pursue a solo career. He was replaced by C.J. Jefferson.
After years without new music, The Spinners released on August 27, 2021 the album 'Round The Block and Back Again, the first with the current line-up. The album had three singles, "Cliché", "In Holy Matrimony" and "Vivid Memories".
SUBSCRIBE
You can subscribe to The Travel Wins Podcast on Apple Podcasts, SoundCloud, YouTube, iHeart Radio, Stitcher, Google Podcasts, Spreaker, Podnews, Castbox,  Pocket Casts, Radio Public, and Amazon.
The Travel Wins intro song by Allison Johnson and Steve Stevens
Website Design by Stack Host
#jessiepeck #thespinners #spinners