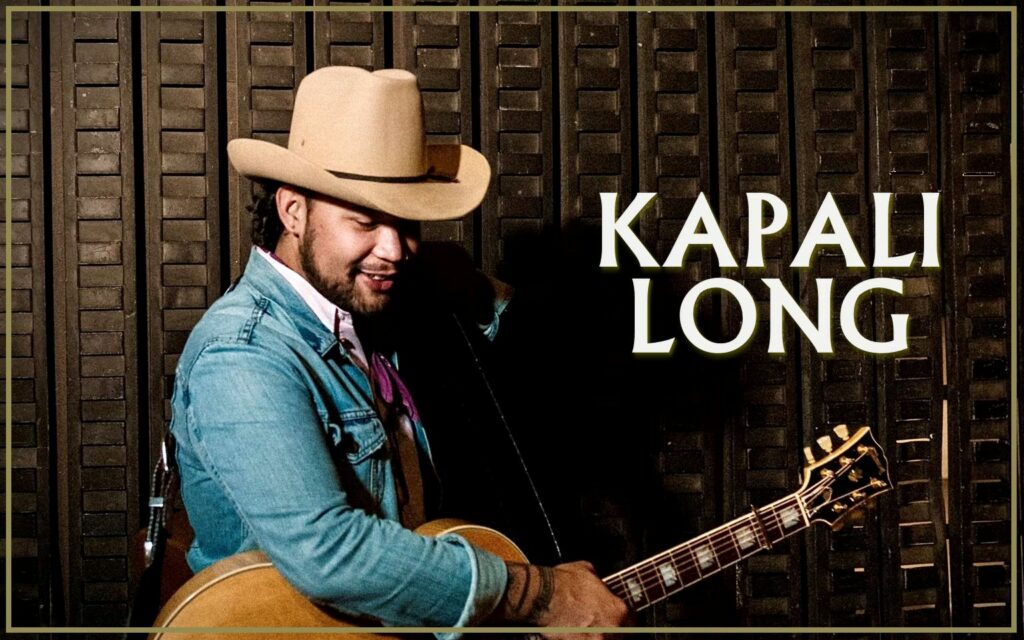 Kapali Long is a proud Hawaiian singer songwriter performing around the country in his unique Americana Country Bluesman style. After traveling around most of the United States, he is looking to continue his success in performing his style of country and travel even more. He is a proud Hawaiian and is very well versed in the culture and history of Hawaiian music and the influences their history has with guitars and songwriting.
Kapali was the first guest on The Travel Wins show to actually perform two of his original songs and I was honored to have him play them. Make sure to follow Kapali on his many social media platforms to see where he will be performing next. If you make it out to the Stagecoach Festival this year keep an eye out for him on Nikki Lane's Stage.
Connect with Kapali on his social media pages:
Website: https://www.kapalilong.com/
Instagram: https://www.instagram.com/KapaliLong/
Twitter: https://twitter.com/KapaliLong
Spotify: https://open.spotify.com/artist/2Qyd7o2rd7KNSvfyJZX0UQ?si=BRC0PIoXTWiJkfOu34KTrA&nd=1
Facebook: https://www.facebook.com/KapaliLong
YouTube: https://www.youtube.com/user/IAmKapali
ABOUT Kapali Long
Kapali believes in the Truth, Power and the Healing of Music!
"All I want is for people to feel the same relief & weight lifted I feel at the end of a record or show of mine! That's why I call it Music Church!"
Americana Folk Artist & BluesMan. He has opened for Artists like Ron Pope, Howie Day & Americana Legend Robert Earl Keen. Playing at Festivals like SXSW to Lancaster Roots & Blues in PA. Kapali has also toured as the Pianist & Guitarist with the group Carolina Liar & also plays Guitar/Slide for Country Artist Charlie Overbey.
SUBSCRIBE
You can subscribe to The Travel Wins Podcast on Apple Podcasts, SoundCloud, YouTube, iHeart Radio, Stitcher, Google Podcasts, Spreaker, Podnews, Castbox,  Pocket Casts, Radio Public, and Amazon.
The Travel Wins intro song by Allison Johnson and Steve Stevens
Website Design by Stack Host