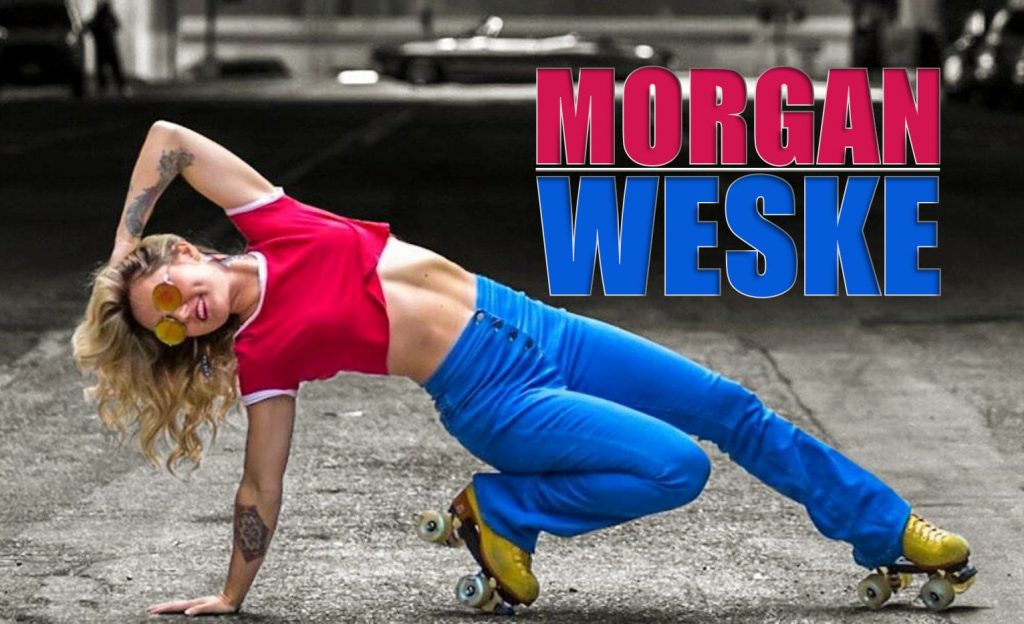 Morgan Weske – Happiness Is a Pair of Roller Skates
Is happiness the key to a successful career? In this episode of The Travel Wins, I catch up with roller skating sensation, Morgan Weske, to discuss how her passion for skating created unexpected opportunities. Learn how Morgan broke into show business, survived as a professional backup dancer, and found happiness in a job that keeps her roller-skating around the world.
"I could be Morgan Weske. I didn't have to cover up my tattoos, could wear whatever I want, be myself. People wanted that." ~ Morgan Weske
Morgan also talks in-depth on a variety of topics, including her favorite places to visit, upcoming events, her time spent in quarantine, dating, and much more. Outside of professional roller-skating, Morgan stays busy with several projects, including dance, choreography, acting, instruction, and social media. You can experience Morgan's Dance Skate brand on YouTube, Instagram, Facebook, and Twitter. Dance Skate features dance skaters from around the world, tutorials, and virtual events. If you ever considered making a career out of your passion, you don't want to miss this highly engaging episode.
Show Notes:
1:02 – Find out how Morgan started her career as a professional backup dancer.
3:06 – Morgan talks about the challenges of a professional dance career.
3:54 – Discover how Morgan finds new freedom from roller skating while visiting Venice Beach.
5:34 – Roller skating starts to pay off for Morgan!
7:51 – Morgan makes a clever analogy to explain the difference between dancing and roller skating.
13:57 – We discuss Morgan's upcoming tour, Olympic appearance, international travel, and more.
19:50 – Pete gets a shocking answer when he asks about the most exciting place Morgan has visited.
24:37 – Morgan talks about the physical challenges of travel and staying in peak condition.
33:00 – Morgan explains why you'll find more success by pursuing your passions.
35:02 – Pete asks Morgan about her long-term goals.
43:27 – Find out which artist Morgan admires most.
46:43 – Morgan discusses the challenges of long-distance dating and what it would take to settle down.
49:15 – Learn what Morgan does to pass the time while traveling.
52:04 – Morgan shares ways to connect.
54:54 – Pete and Morgan discuss the opportunities that occur from asking.
Show Links:
Debbie Reynold's Dance Studio https://www.thelegacycontinues.net/
Jamestown, New York https://www.jamestownny.gov/
Morgan's appearance in the ZellePay.com commercial: https://upload.latest.facebook.com/watch/?v=113903490017208
Kelly Howell https://www.kellyhowell.com/
Connect with Morgan Weske:
https://www.youtube.com/morganweske
https://www.instagram.com/morganweske/
https://www.facebook.com/morgan.weske.7
https://twitter.com/MorganWeske
Subscribe: You can subscribe to The Travel Wins Podcast on Apple Podcasts, SoundCloud, YouTube, iHeart Radio, Stitcher, Google Podcasts, Spreaker, Castbox, Overcast, Breaker, Pocket Casts, Radio Public, and Spotify.
Episode editing provided by Podcast Cleaners