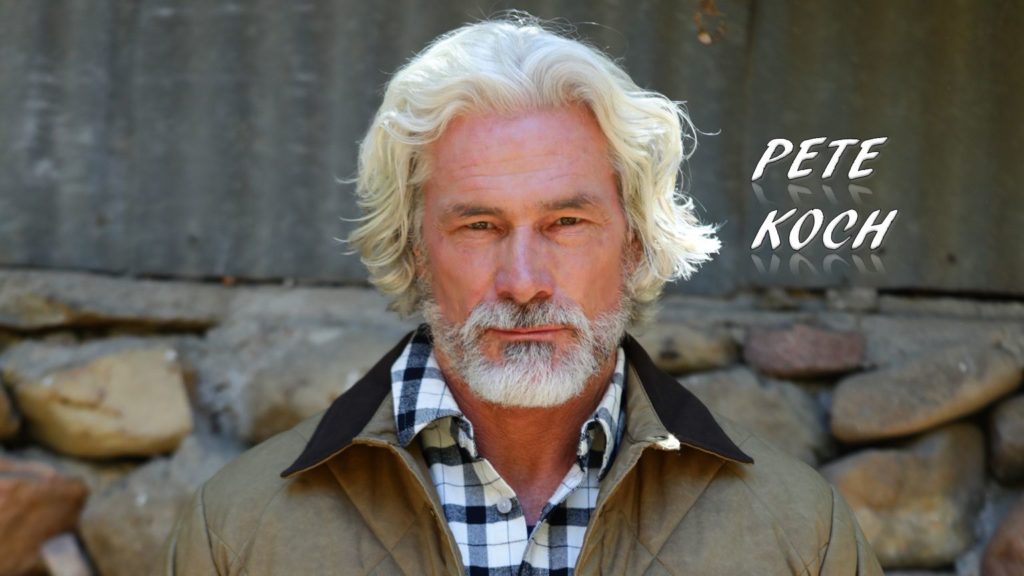 How do I turn athletics into a career?
Pete Koch is my guest on today's podcast. Pete was a defensive end who played five seasons in the National Football League, for the Cincinnati Bengals, the Kansas City Chiefs, and the Los Angeles Raiders. After his football career ended he decided to stay in Los Angeles and started his acting and modeling career.
Always staying in shape Pete added personal trainer to his resume helping people get and stay into shape, including some celebrities. You can follow Pete on his website at www.petekoch.com.
It was great listening to Pete share some stories and he provided some key tips for us business travelers to stay in shape while we travel the roads and skies.
If you like the podcast, I would love it if you left me a review! Also, feel free to contact me directly via DM regarding this episode or anything in the podcast that may have related to you.
Connect with Pete Koch on social media:
"Make sure you get moving, at the very least you have accomplished something"
SUBSCRIBE
You can subscribe to The Travel Wins Podcast on Apple Podcasts, SoundCloud, YouTube, iHeart Radio, Stitcher, Google Podcasts, Spreaker, Podnews, Castbox,  Pocket Casts, Radio Public, and Amazon.
Pete's BIO
YouTube interview show host, actor, fitness expert and retired NFL defensive end. Creator and Host of 'Breakin' It Down With Pete Koch' a YouTube based talk show designed to inform and entertain audiences by interviewing thought leaders and leading experts in sports, entertainment, fitness and popular culture.
Born on Long Island, NY Pete began playing contact football at the age of seven and didn't stop for twenty years.
Along the way he captained his winning New Hyde Park High School team, then his University of Maryland team to the ACC Championship and appearance in the prestigious Citrus Bowl. Pete received All ACC and All-American Honorable Mention honors. Pete was a First Round selection (sixteenth overall) in the 1984 NFL Draft; selected by the Cincinnati Bengals.  Pete spent four years with the Kansas City Chiefs, notably starting at right defensive end in their playoff run of 1986.  Pete wrapped up his six-year NFL run with the Los Angeles Raiders teaming with future Hall of Famers Howie Long, Marcus Allen and Mike Haines.
Upon retirement from the NFL, Pete transitioned into a successful fitness modeling and acting career starring alongside Clint Eastwood in Heartbreak Ridge, Burt Reynolds in Heat and Evening Shade, Patrick Dempsey in Loverboy and others totaling more than 120 Hollywood productions.
Throughout the years, Pete has remained deeply committed to maintaining his strength, flexibility, conditioning and overall health through regular workouts. A natural curiosity and commitment to ongoing education, drives Pete's continuous research in the field of Athlete Performance. Self preservation factors into the zeal Pete brings to his studies and training, initiated by five orthopedic surgeries (due to 20 years of contact football). Pete's early exposure and relationships with internationally renowned strength and conditioning experts Dr. Fred Hatfield and Frank Costello motivated him to continue his exploration of cutting edge training methods and techniques. He successfully rehabilitated from two spine surgeries, which helped him to solidify his ideas on the importance of spinal stability/core conditioning.
In 2004 Pete Developed a system of training that he calls Functional Advanced Sports Training or FAST, a melding of numerous scientifically proven training methodologies to optimize neuromuscular control and maximize athletic performance.  Pete was then called on to direct the training of a number of Hollywood luminaries including Tobey Maguire, Joseph Fiennes and Academy Award winner Benicio Del Toro.  Pete is currently certified by the National Academy of Sports Medicine as a Sports Fitness Specialist and a Certified Strength and Conditioning Coach by the National Strength and Conditioning Association.
His FAST Company trains people of all ages and levels of physical condition to help them achieve their fitness and conditioning goals. A University of Maryland graduate, Pete remains committed to ongoing education and research in a lifelong commitment to maximizing human performance and health in people of all ages.