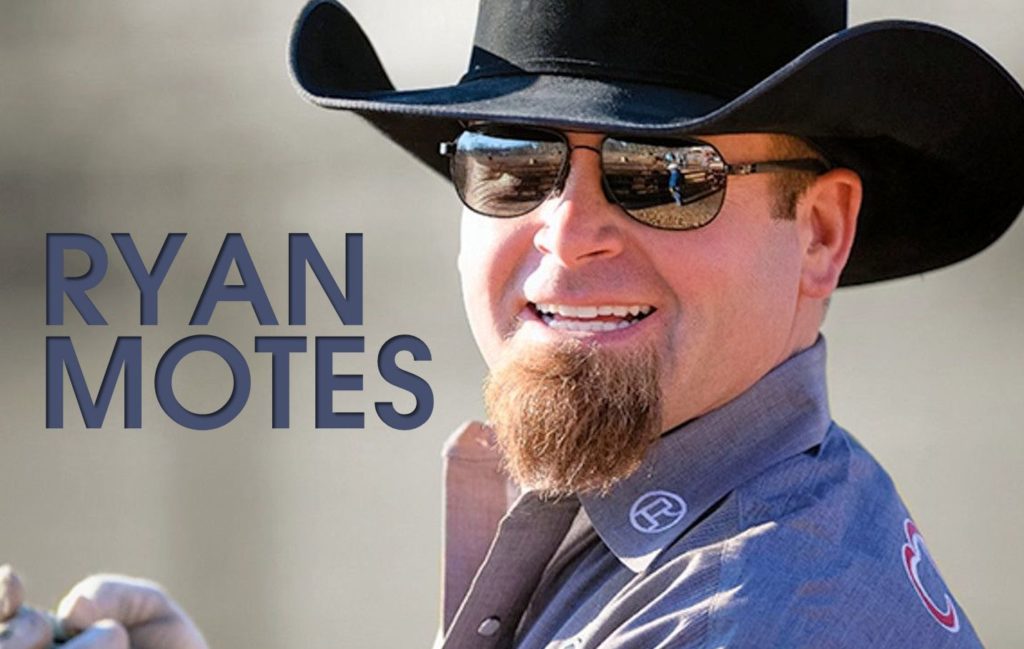 Can I carry on the family legacy of team roping?
Ryan Motes is a professional cowboy competing in team roping on the PRCA rodeo tour and is a 5 time National Final Rodeo qualifier. I was excited to speak with Ryan on the show as I've known Ryan for almost a decade now and I appreciate speaking with him every chance I get. Like many of the cowboys, Ryan grew up in a family that competed and lives the cowboy lifestyle. He competes in a sport, Team Roping, where a thousandth of a second can make a difference in how much he is paid. He won the 2019 The American team roping championship in Arlington, Texas, competing in the Dallas Cowboys stadium.
Ryan shares some of his stories of traveling around the country to compete in rodeos and how he shares the road with his wife, Courtney.  We also chat about how the lockdown has affected the rodeo circuit and some of the potentialities of the delayed schedule.
Look up "The Travel Wins" podcast on most podcast platforms including Apple Podcasts, SoundCloud, YouTube, iHeart Radio, Stitcher, Google Podcasts, Spreaker, Castbox, Overcast, Breaker, Pocket Casts, Radio Public, and Spotify to listen to the episode.
Intro song "Road Trip" by Robin Tricker
Connect with Ryan Motes on social media:
Ryan's listening choice while traveling for work is:
Ryan listens to music when traveling. 
Click here to see other guests choices for listening while traveling
ABOUT
2019 world standings place: 8th
2019 Wrangler NFR standings place: 15th
2019 Wrangler NFR earnings: $48,923
2019 earnings: $158,089
Education: Weatherford (Texas) College
PROFESSIONAL
Career Highlights
• 2019: (Partner Coleman Proctor) Placed in two rounds to rank 15th in the average with 27.2 seconds on three head at the Wrangler NFR. Won The American (Arlington, Texas), the Lea County PRCA Rodeo (Lovington, N.M.) and the Tri-State Rodeo Cinch Shoot-Out (Fort Madison, Iowa). Co-champion at the Lawton (Okla.) Rangers Rodeo
• 2018: Won the Bozeman (Mont.) Stampede, with Charly Crawford. Won the Springhill (La.) PRCA Rodeo, the Four States Fair & Rodeo (Texarkana, Ark.) and the Sheriff's PRCA Rodeo (San Bernardino, Calif.), with Coleman Proctor. Co-champion at the Walker County Fair & Rodeo (Huntsville, Texas), with Tyler Wade. Finished 18th in the world standings with $57,260
• 2017: Won the Kitsap Stampede (Bremerton, Wash.), with Tom Richards. Finished 26th in the world standings with $43,151
• 2016: Did not compete
• 2015: (Partner Aaron Tsinigine) Won Rounds 1, 3 and 10 and split the win in Round 6 at the Wrangler NFR. Won the Greeley (Colo.) Stampede, the Cody (Wyo.) Stampede, Wrangler MDT Gold Rodeo, the Caribou County Pair & Rodeo (Grace, Idaho), the Lynden (Wash.) PRCA Rodeo. Won the St. George (Utah) Lions Dixie Roundup, with Tom Richards. Co-Champion at the Douglas County Fair and Rodeo (Castle Rock, Colo.), with Lane Ivy. Finished second in the world standings with $226,541
2014: (Partner Aaron Tsinigine) Won the Big Sky ProRodeo Roundup (Great Falls, Mont.);the Lawton (Okla.) Rangers Rodeo and Montana's Biggest Weekend (Dillon); co-champion at the Hugo (Okla.) PRCA Rodeo, with Tyler Waters. Finished 18th in the world standings with $53,828
• 2013: Won Round 5 of the Wrangler National Finals Rodeo with a time of 5.8 seconds and tied for the win in Round 2, with Charly Crawford; finished fifth in the average standings and ninth in the world with total earnings of $120,735. Won the Guymon (Okla.) Pioneer Days Rodeo, with Charly Crawford. Won the Ram Texas Circuit Finals Rodeo (Waco), with Justin Van Davis. Co-champion at the Texas Stampede Rodeo (Allen, Texas), with Clayton Hass
2012: (Partner Brock Hanson) Shared first place in Rounds 1 and 5 of the Wrangler NFR and placed in two other rounds en route to finishing fourth in the average standings and earning $70,084. Finished seventh in the world standings with $150,657. Won the Nacogdoches (Texas) ProRodeo & Steer Show with a time of 3.3 seconds, which tied the world record set by Chad Masters and Jade Corkill at the 2009 Wrangler NFR. Won the American Royal Rodeo (Kansas City, Mo.)(Oct. 2011), with Colby Lovell; the Amarillo (Texas) Tri-State Fair & Rodeo; the Drummond (Mont.) PRCA Rodeo and the Douglas County Fair & Rodeo (Castle Rock, Colo.). Co-champion at the Red Desert Roundup (Rock Springs, Wyo.) and the XIT Rodeo & Reunion (Dalhart, Texas)
• 2011: Won the Days of '47 Rodeo (Salt Lake City, Utah), with Brock Hanson; the Wild, Wild West ProRodeo (Silver City, N.M.), with Colby Lovell; the Santa Rosa Roundup (Vernon, Texas), with Ryan Mayfield and the Crockett (Texas) Lions  Club PRCA Rodeo, with Colby Lovell. Co-champion at the Horse Heaven Round-up (Kennewick, Wash.), with Brock Hanson and the Gladewater (Texas) Round-up Rodeo, with Lance Brooks. Finished 24th in the world standings with $39,749
2010: (Partner Brandon Beers) Won the Cheney (Wash.) Rodeo; finished 23rd in the world standings with $46,614
2009: Won the Sikeston (Mo.) Jaycee Bootheel Rodeo, with Brandon Beers; finished 26th in the world standings with $35,988
• 2008: Won the Laramie (Wyo.) Jubilee Days, with Jimmy Edens; the Poway (Calif.) Coors Rodeo, with Keven Daniel, and the Andy Devine Days PRCA Rodeo (Kingman, Ariz.), with Keven Daniel. Finished 28th in the world standings with $34,298
2007: (Partner Jimmy Edens) Shared first place in Round 2 of the Wrangler NFR with Travis Tryan/Michael Jones and was 12th in the final world standings. Won the Reno (Nev.) Rodeo; the Angelina County Benefit Rodeo (Lufkin, Texas) and the Parker County Frontier Days (Weatherford, Texas). Won the Dodge Texas Circuit Finals Rodeo (Waco), with Coby Jones
2006: (Partner Jimmy Edens) Co-champion at the Guadalupe County PRCA Rodeo (Seguin, Texas). Won the Comal County Fair & Rodeo (New Braunfels, Texas); the Spokane (Wash.) County Interstate Fair & Rodeo; the Lea County Fair & Rodeo (Lovington, N.M.); Kansas' Biggest Rodeo (Phillipsburg) and Rodeo Killeen (Texas)
• 2003: (Partner David Motes) Finished 24th in the world standings with $25,999
• 2002: (Partner David Motes) Won the Santa Maria (Calif.) Elks Rodeo and the Horse Heaven Round-Up (Kennewick, Wash.); finished 34th in the world standings with $20,087
• 2001: (Partner David Motes) Won the Dinosaur Roundup Rodeo (Vernal, Utah); the Oakdale (Calif.) Saddle Club Rodeo and the Chief Joseph Days Rodeo (Joseph, Ore.); finished 21st in the world standings with $34,629


PERSONAL
Wife, Courtney (Ford); His father, David, won the team roping world championship in 1977 with his brother, (Ryan's uncle) Dennis, and qualified for the NFR 22 times … Ryan competed with his dad in 2001-2003 and they won five titles … In the offseason, helps run the family ranch and mare breeding program. He also gives roping lessons and trains horses … Paired with Caleb Mitchell to win the 2009 Bob Feist Invitational Team Roping Classic and shared $149,410