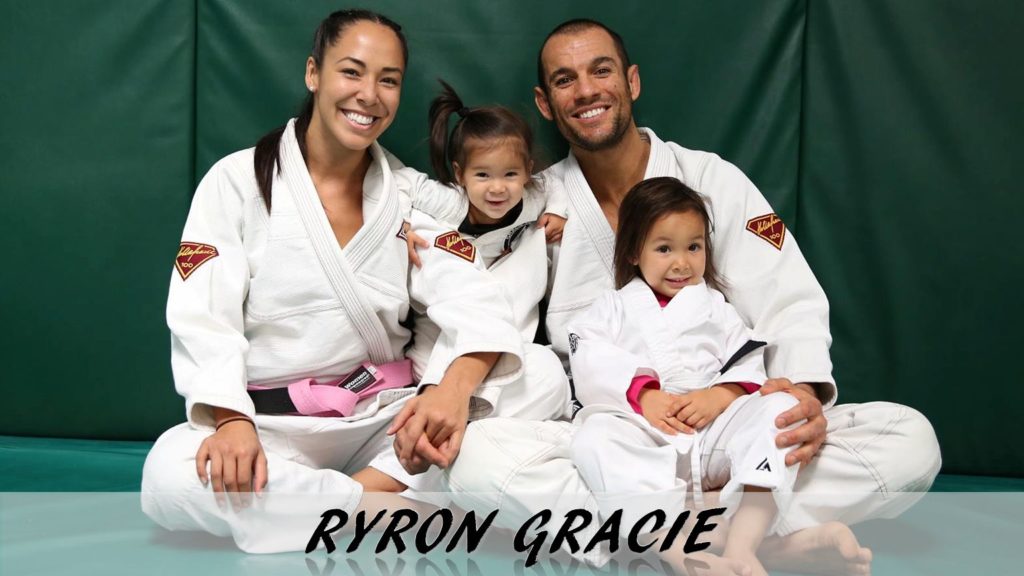 Ryron Gracie is my guest on today's podcast. A 5th degree black belt in Gracie Jiu Jitsu, Ryron shares his upbringing in jiu jitsu and some of his travel stories. Ryron shares stories from his travels over the past 20 years while teaching the gentle art of Gracie Jiu Jitsu. Included are stories while training and cornering for fighters like Ronda Rousey. We discuss the differences in traveling as a single person and now having a family. I found out that Ryron and I have very similar outlooks in the desire to travel and see and meet as many people and places as possible with the time that we have.
"I want to to start making a list of everywhere I've traveled now that I'm talking to you"
A recognizable figure within the jiu-jitsu community, Ryron Gracie became also a familiar face among mixed martial arts (MMA) fans after a series of web episodes named "The Gracie Breakdown" where Ryron and his brother Rener Gracie go over techniques utilized in UFC events. Ryron Gracie is also an instructor at the Gracie Academy.
Ryron was raised on the mats of the Torrance academy, beginning his training as a toddler. Ryron also started teaching Gracie jiu-jitsu from a very young age, and by the age of 12, he was already coaching children under his father's guidance. At that same age, Ryron was involved in the historical first UFC event, a competition created partly by his dad. Ryron had the chore of cleaning the mats after each bout. Having a 12-year-old clean blood off the mats was not taken lightly by the crowd, thus forcing Rorion to replace him with an adult after that first event.
Ryron and his brother Rener became known among mixed martial arts (MMA) enthusiasts through a series of YouTube videos called: The Gracie Breakdown. In these videos, the Gracie brothers broke down grappling techniques used on the Ultimate Fighting Championship (UFC) and Strikeforce in some of the promotions most important fights.
Ryron on social media:
Click here to see other guests choices for listening while traveling
Gracie Academy Overview
In 1925, Carlos Gracie established the first Gracie Jiu-Jitsu Academy in Brazil. In 1978, Rorion Gracie brought Gracie Jiu-Jitsu to the United States, and in 1989 he established the first Gracie Academy on North American soil in Torrance, California.
To accommodate the worldwide expansion of Gracie Jiu-Jitsu, in 2017, Ryron and Rener moved the family business to an even larger facility and established "Gracie University" to reflect the shift from a single academy to a global organization. The Torrance location is one of the most successful martial arts schools in the world with over 1,000 students. Torrance also serves as the global headquarters for hundreds of Certified Training Centers and over 150,000 home-study students learning online in 196 countries. Whether you live in Southern California, or you're just visiting, we invite you to join us on the green mats in "Jiu-Jitsu Heaven" to experience first-hand the beauty, simplicity and effectiveness of Gracie Jiu-Jitsu.