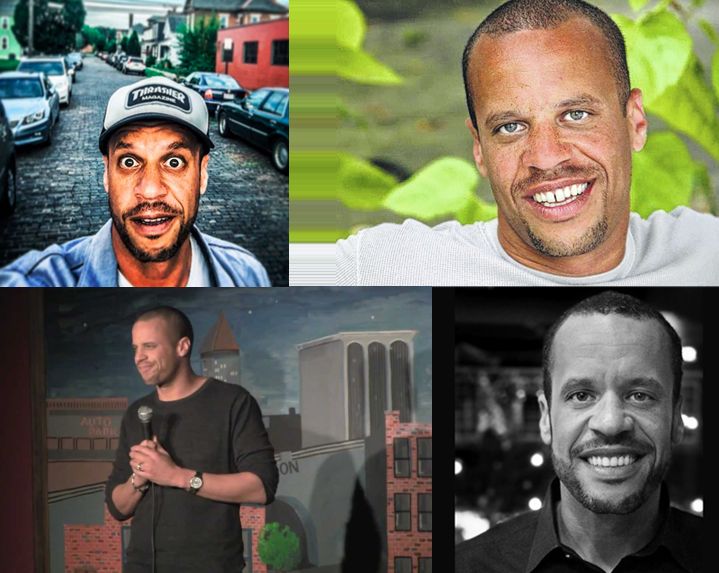 My podcast today is with funnyman Adrian Cosby. Adrian is a stand-up comedian from Yellow Springs, Ohio. He started performing stand-up comedy in 2009 and quickly decided that making audience's laugh was more important than making lots of money. He talks about life traveling on the road versus working around home. He has a great podcast talking comedy and all things about LIFE.
"I like traveling, I like the road….the most attractive part of being a comedian is working the road"
Described as, "Thinking peoples comedy" Cosby has made a name for himself in his home state by being the Spokes-model for the Dayton Gems hockey team 2011/12 season and appearing in Wiley's Comedy Niteclub Commercial. Cosby has become a crowd favorite not just because of his onstage likability but also because he enjoys making the comedy show experience a "live-action event" for show-goers.
When not performing stand-up, Adrian is a motivational speaker who talks to children and adults about adversity, diversity and compassion. You can check out his podcast, Totally Unrelated, and upcoming shows on his website www.adriancosby.com.
Adrian is an avid runner, amateur soccer player and volunteer Soccer referee.
Connect with Adrian Cosby: