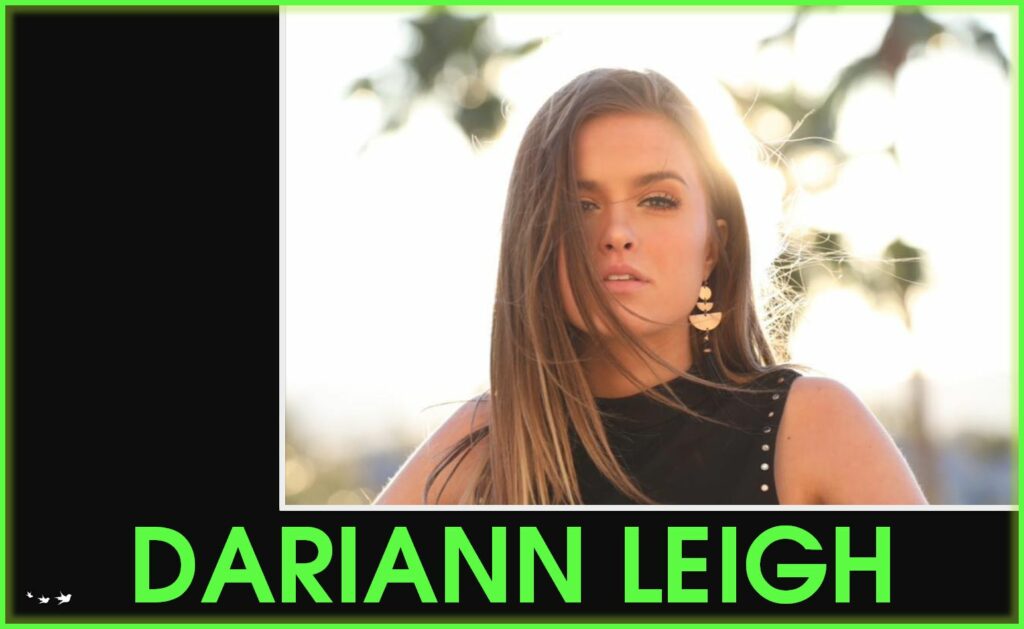 Dariann Leigh is a small town girl with Nashville dreams. Country musicians from all over the nation realize the path to success runs straight into Nashville. For up-and-coming country star Dariann Leigh, the road to Music City begins in the small town of Karlstad, Minnesota. With a population of 713 residents, Karlstad has been historically known for its agriculture and the Kick'n Up Music Festival. Today, you can add Dariann to that list as she forges new roads towards country-music success with her powerful voice and small-town charm. To better understand her unique appeal, Dariann writes the kind of music that makes you want to sing into a hairbrush, drum on the dashboard, and rock out on an air guitar. If you love small-town success stories and passionate country music, check out this trailblazing episode of The Travel Wins.
"I've been very lucky to travel a lot throughout my life… You realize how small and neat your community is and also how connected it is when you go from a big city where you literally don't know anybody to a small town where you literally know everybody." – Dariann Leigh
Learn more about Dariann's small-town roots and the differences she feels about in-person and online performances. Find out what Dariann considers a "win" when touring and her opinions on fashion. Discover why Dariann is moving to Nashville and why she refused to step into the Grand Ole Opry Circle.
If you love heartfelt country music, you'll want to check out some of Dariann's singles, including "Closer," "Wherever I Go," and "Give Me a Minute." Enjoy the podcast and discover this talented country artist for yourself.
Dariann Leigh Show Notes:
1:02 – Dariann explains the difference between in-person and online performances.
3:20 – Learn about Dariann's small-town roots.
5:15 – Find out how the Covid-19 pandemic affected Dariann's touring schedule.
7:39 – Pete and Dariann discuss western fashion.
11:38 – Dariann tells us how she feels about singing the National Anthem.
13:30 – Learn Dariann's secret to performing when she isn't feeling well.
17:20 – Dariann explains why work usually restricts her ability to site see when touring.
22:41 – Find out what Dariann considers a "win" when touring.
24:34 – Discover Dariann's bucket-list destinations and places she's traveled.
28:09 – Dariann and Pete discuss dialects and accents.
30:40 – Learn why Dariann is moving to Nashville.
32:47 – Find out why Dariann didn't step into the Circle at the Grand Ole Opry.
35:09 – Dariann tells us how she fills her downtime.
36:55 – Discover the meaning behind Dariann's new single, "Let Me Go" and how it was created.
Connect with Dariann Leigh on social media:
SUBSCRIBE
You can subscribe to The Travel Wins Podcast on Apple Podcasts, SoundCloud, YouTube, iHeart Radio, Stitcher, Google Podcasts, Spreaker, Podnews, Castbox,  Pocket Casts, Radio Public, and Amazon.
The Travel Wins intro song by Allison Johnson and Steve Stevens
Podcast post-production by Podcast Cleaners
Website Design by Stack Host