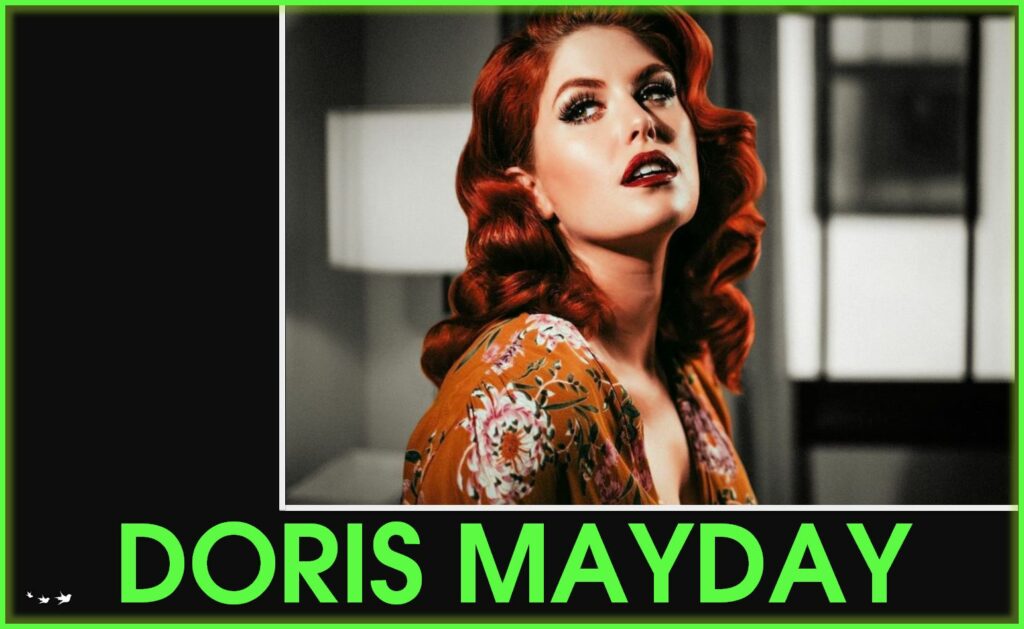 Doris Mayday is an exceptional individual who has carved a unique path as a model, clothing designer, and producer for the renowned Dapper Day events, all while embodying her vintage-inspired lifestyle. Her captivating story unfolds from a stereotypical upbringing, where she experienced the trials and tribulations of being considered the "ugly duckling" during her teenage years. However, against all odds, Doris blossomed into a highly sought-after pin-up model, showcasing her incredible talent both in front of and behind the camera.
Not content with solely gracing the pages of magazines or the runways, Doris also channels her creative energy into designing captivating clothing collections. With a keen eye for vintage aesthetics and an innate sense of style, her designs captivate and inspire fashion enthusiasts worldwide. As if her modeling and design endeavors weren't enough, Doris takes on the additional role of producing Dapper Day events, renowned gatherings that celebrate classic style and elegance.
Beyond her professional achievements, Doris has recently embarked on the journey of marriage and step-motherhood, adding new dimensions to her life. Balancing the demands of family and the pursuit of professional success is a topic of profound importance to her, and she openly shares her experiences, offering insights into the challenges and rewards of this delicate equilibrium.
Doris's extensive involvement in various vintage-inspired events, mainstream clothing showcases, and music events highlights her versatility and ability to thrive in diverse environments. She takes us behind the scenes, shedding light on the hurdles she faces while traveling for work, managing schedules, and maintaining her vintage-inspired lifestyle.
While discussing her aspirations for the future, Doris exudes an infectious enthusiasm. She eagerly anticipates the opportunities that lie ahead in 2023 and beyond. Her meticulous approach to travel packing, honed through years of experience, surprises those who expect chaos from a busy professional constantly on the move. Doris's expertise in this area adds a touch of practicality to her otherwise dynamic and creative world.
Doris Mayday's captivating journey is a testament to the power of perseverance, self-expression, and embracing one's individuality. Through her multifaceted career and personal experiences, she serves as an inspiration for those seeking to break free from societal norms and pursue their passions with unyielding determination.
Connect with Doris on social media:
SUBSCRIBE
You can subscribe to The Travel Wins Podcast on Apple Podcasts, SoundCloud, YouTube, iHeart Radio, Stitcher, Google Podcasts, Spreaker, Podnews, Castbox,  Pocket Casts, Radio Public, and Amazon.
The Travel Wins intro song by AKO and Steve Stevens
Website Design – Stack Host
ABOUT Doris Mayday
EVENTS PRODUCER / SHOP MANAGER
Doris has over 12 years experience in the fashion industry as a model, general manager, and creative director for multiple vintage-inspired brands. Her personal history with DAPPER DAY spans 6 years beginning as an event attendee before operating the largest exhibitor booth at our Expo for several seasons. In 2018 she officially joined DAPPER DAY to host and produce events and oversee new product sales and production.