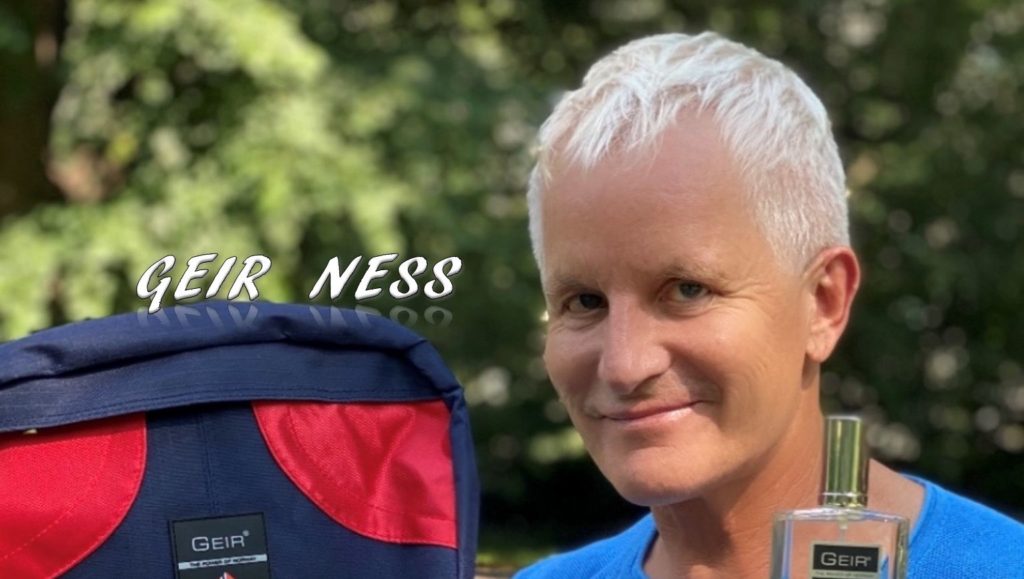 How do you start your own fragrance line?
had a great talk about entrepreneurship and what it takes to make a successful fragrance company. A true entrepreneur, that traveled 300 days a year for his company, is re-directing his efforts in new places until we can start traveling again. He has some great takeaways for air travel and how he is able to maintain his fitness while traveling the world.
His mainstay product is the perfume named Laila, after his mother. To make his appearances more special, whenever possible he and his mother Laila together make special appearances throughout the United States to promote the company he started and now is an established million-dollar fragrance company. He got his "lucky" break getting his product placed in Nordstrom's. Geir's positive upbeat and optimistic outlook on life gives you an idea of why he is so successful.  Norway's morning show "Good Morning Norway" featured him as special guest and Norway's television network did a special on him for prime-time television about his incredible life journey and story.
Connect with Geir Ness on social media:
SUBSCRIBE
You can subscribe to The Travel Wins Podcast on Apple Podcasts, SoundCloud, YouTube, iHeart Radio, Stitcher, Google Podcasts, Spreaker, Podnews, Castbox, Overcast, Breaker, Pocket Casts, Radio Public, and Spotify.
Intro song "Reflection" by AKO
ABOUT GEIR NESS FRAGRANCES
 Growing up in Norway, Geir Ness spent weekends in the pristine mountains outside Oslo, hiking, skiing, picking wildflowers and kayaking in the fjords.
 Decades later, after working with some of the biggest fragrance houses in the world, he returned to those mountains on a mission. He spent four years mining the rich, natural scents of Norway's countryside on a quest to develop a fragrance of his own.
As it turned out, Laila was just the beginning. Today Laila is one of Nordstrom's best-selling specialty fragrances, and the flagship product in a full complement of fragrance and body product lines including Geir for Men, Skin of Norway and Frozen in a Bottle, a fragrance that Geir created in partnership with Disney, inspired by the Norwegian nature featured in Disney's "Frozen."
Each Geir Ness product provides a unique, vibrant experience that leaves you feeling renewed and refreshed, like you've just emerged from the sparkling fjords of Norway.
#geirness #norway #fragrance