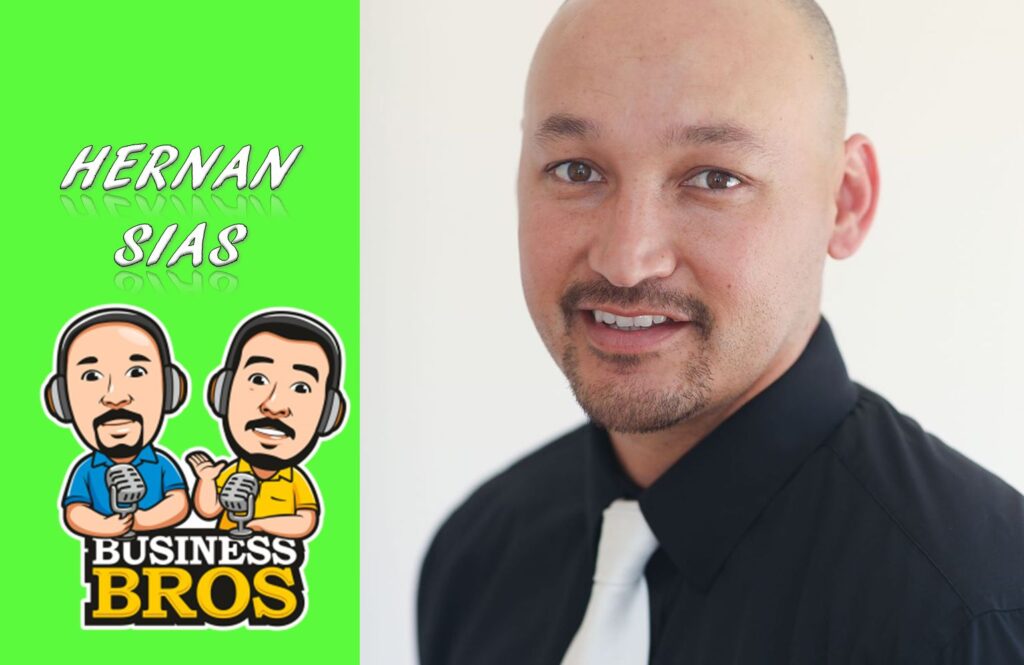 Can you use a podcast to build your business?
Hernan Sias is my guest today. He is one half of the podcasting team Business Bros and a real estate expert in San Diego. He is using the platform of podcasting to build his personal network while learning from his varied guests. He had to convince his brother to originally be a part of the show but now they are 100% into growing their podcast listener base.
"It's about finding that additional revenue source, because if you're only dependent on one income stream and that income stream disappears you're in some deep doo doo."  ~Hernan Sias on why he built his podcast show
While Hernan traveled for his real estate business, the main reason I wanted to chat with him on my show was to hear the how's and why's he started his podcast show with his brother and to hear what he thinks of the future of the platform. It's always great spending time with someone that is positive about their future even while going thru the downsides of the Covid19 lockdown.
Connect with Hernan Sias on social media:
SUBSCRIBE
You can subscribe to The Travel Wins Podcast on Apple Podcasts, SoundCloud, YouTube, iHeart Radio, Stitcher, Google Podcasts, Spreaker, Podnews, Castbox, Overcast, Breaker, Pocket Casts, Radio Public, and Spotify.
Intro song "Road Trip" by Robin Tricker
About Business Bros
Our family business holds many levels of expertise. Hernan Sias has a number of certifications and professional designations like High School Financial Algebra Teacher, Real Estate Sales License, Life and Health License, CTEC Certified Tax Professional, and a bachelor's degree in Accountancy. James Sias has a Property and Casualty License in CA, and a bachelor's degree in Business Administration with a concentration in Finance and Project Management.
We have a plethora of education and a number of experiences that we utilize every day to build businesses, invest in real estate and secure our financial freedom. We invite you to be a part of the conversation, ask us questions, critique our advice, share your opinions, and help us to grow as we work hard to help you too achieve success.
We are by no means rich, yet. We welcome you to join us on our journey as we develop our businesses and increase our investments, and over time, we hope that our documented journey helps our followers reach their own levels of success. Thank you for being part of our lives and for supporting our efforts. THANK YOU, from the bottom of our hearts and good luck to you and your endeavors!