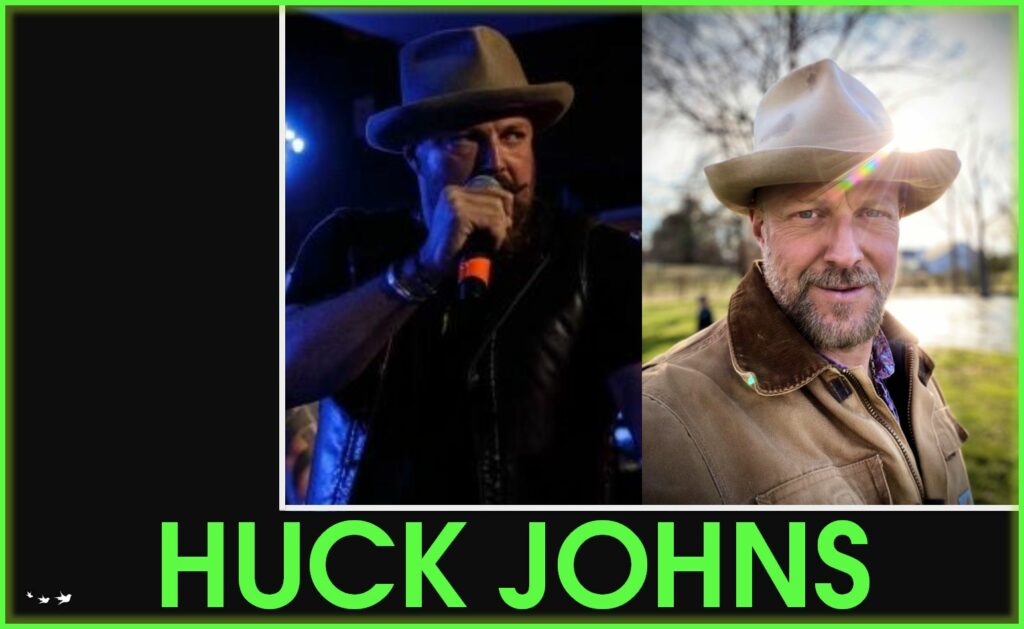 "Crafting Artistry: From Rockstar to Hat Artisan – A Conversation with Huck Johns"
In a remarkable episode that unveils the captivating journey of transformation, our podcast delves into the extraordinary life of Huck Johns, a visionary custom hat creator who has carved a unique path from rocking the stage to crafting bespoke headwear. In an unexpected twist of fate, Huck's creative prowess transitioned from a musical odyssey in the bustling streets of Los Angeles to the tranquil haven of Nashville, where his artisanal skills found a new canvas – custom hats.
Discover the full episode on our website, where the story of Huck's evolution unfolds, painting a vivid narrative of reinvention and creative expression. With a resounding passion for his craft, Huck's journey takes an inspiring twist as he shares the tale of how he embarked on this artistic venture, leaving behind his musical roots and embracing the world of custom headwear. Journey alongside him as he recounts the genesis of his fascination with hat-making, a passion kindled during his adventures on the open road.
A devoted family man, Huck opens up about the delicate balance between his artistic pursuits and nurturing familial ties. As he shares anecdotes of his cross-country move from the vibrant landscapes of Los Angeles to the enchanting allure of Franklin, Tennessee, you'll find yourself immersed in the unique alchemy between his creative process and the influence of his surroundings. The very fabric of his hats resonates with the essence of his new home, a synergy that elevates his designs to unparalleled levels of authenticity.
This engrossing episode unfolds with tales from the rockstar life and the vibrant entrepreneur within Huck. With a camaraderie that extends beyond the microphone, our conversation explores the intersecting realms of artistry and family, painting an intimate portrait of the man behind the hats. The episode captures Huck's anecdotes, offering a peek into the vibrant world of rock and roll, juxtaposed with the serene journey of building a legacy as a family man.
For those who seek the allure of individuality, Huck's bespoke creations promise a hat experience that defies convention. From his hands to your head, every hat narrates a story, echoing his dedication to artistry that stands apart. Tune in to our podcast episode and embark on a journey of inspiration as Huck unveils the intricacies of crafting one-of-a-kind, meticulously fashioned hats that transcend the ordinary.
To delve deeper into Huck's world and explore the resonance of his craftsmanship, connect with him on social media and venture into a realm where hats become a canvas for personal narratives. Don't miss this riveting episode that encapsulates the essence of transformation, artistry, and the pursuit of passion. Visit our website and dive into the captivating conversation with Huck Johns, where music, hats, and life converge in a symphony of creativity.
Connect with Huck on his social media pages:
ABOUT Huck Johns
Huck has always been a hat guy! If you saw him out rocking a stage or just hangin at the local pub he is always sporting a cool hat. Maybe his baldness helped but, none the less, he's always been top of the hat game. Adding his own style, flare and shape, finding that unique vintage or relic hat. One hat in particular always caught the attention of most. A refurbished 10x beaver custom "open road" that was given to Huck almost new but reshaped and aged by Huck. He added feathers from his many American adventures and even a raccoon pecker, if ya know ya know, along with an Apache arrow head given to him and his boy by an old trail boss in Arizona. This one hat has always been a topic of conversation and although there were many backstage or barroom offers to buy it Huck would never sell it. 
It would eventually lead him into creating hats for friends and clients and soon after HUCKHATS was born!.
 Huck Johns has surely lived the life of a Rockstar. Born and raised on Rock & Roll in Detroit Michigan and having spent the last 20 years living in Los Angeles, California recording and releasing Major label music, touring the United States and beyond having shared booze, laughs, parties, stories, song writing, recordings, studios and stages with some of Rock and Country's greatest and most honored artists all before smart phones and twittertocks.
Huck off tour continues to grow artistically creating many pieces of Artwork and products while attending renowned OTIS school of Art and product design in Los Angeles.
Huck's hats have seen all 50 states and weathered many a storm. Soon after relocating his family to Nashville in 2021 post pandemic, it seemed like a good time for Huck to share his creativity and history with others and decided that maybe it was time to jump into the hat game for real and toss his creative energy into the pile of many great hat makers of the world. Teaming up with Nashville and Los Angeles vendors Huck is now busier than wet cat at his Farm Studio making signature HUCKHATS. 
Making YOUR hat special and individual for YOU is Huck's goal. 
SUBSCRIBE
You can subscribe to The Travel Wins Podcast on Apple Podcasts, SoundCloud, YouTube, iHeart Radio, Stitcher, Google Podcasts, Spreaker, Podnews, Castbox,  Pocket Casts, Radio Public, and Amazon.
The Travel Wins intro song by Allison Johnson and Steve Stevens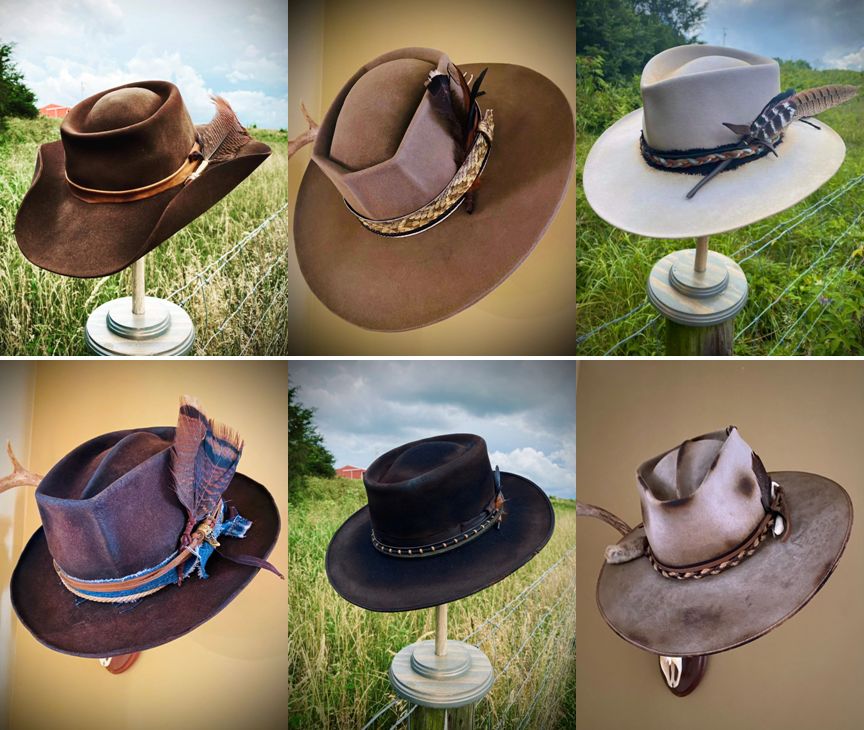 When you combine talent, kindness, and experience, you get Maxi Priest. Maxi's unique style of reggae fusion separates this superstar from the rest in his field and has generated multiple Grammy nominations. Learn about Maxi's musical roots, the reggae legends he's met along the way, and his new collaborative album, United State of Mind. We also discuss how Maxi stays healthy while traveling, the impact of Covid on his career, and what he considers a "win" when performing. If you're a fan of reggae music and want to hear authentic stories from the road, you don't want to miss this exciting episode of The Travel Wins.
 "I love different cultures. You know, I go to a place like Japan or India- somewhere like that. And, I go wow! I wish I could bottle this moment and bring it back to my friends that are not as fortunate to travel." – Maxi Priest
Maxi Priest grew up in the United Kingdom with his nine brothers and sisters after his parents moved their family from Jamaica. Maxi's mother, a Pentecostal missionary, had a strong influence on his worldview and musical career. At the Saxon Studio International, Maxi released his first significant album featuring a unique remake of Cat Steven's Wild World and soon became one of Britain's established reggae singers.
Maxi Priest has produced eleven solo albums and has charted dozens of hit singles throughout the world. His latest solo album, It All Comes Back to Love, is currently up for a Grammy nomination in 2021. Learn more about Maxi Priest and discover this talented, warm, and authentic reggae singer for yourself.
Show Notes:
0:27 – Learn about Maxi's Grammy nominations and the beginning of his career.
4:12 – Maxi discusses his musical roots and influences.
7:25 – Maxi opens up to Pete about his musical collaborations and motivations to work with others.
10:04 – Pete gets Maxi to discuss some of the most popular Reggae stars he's met along the way.
12:12 – Pete discloses the first Reggae album he purchased.
18:55 – Find out how the impact of the Covid Pandemic affected Maxi's performance schedule.
22:35 – We explore the many places Maxi has traveled during his musical career.
25:40 – Discover how Maxi stays healthy and keeps his voice in top condition on the road.
29:23 – Maxi elaborates about seeing Bob Marley at the Crystal Palace Bowl.
31:25 – Maxi explains what he considers a win when he performs.
35:17 – Maxi talks about traveling with his kids and family members on the road.
38:58 – Maxi explains the challenges of jet lag.
42:42 – Learn about the friends Maxi has met from around the world and how they've shaped him.
44:08 – Pete describes how Maxi's music makes him feel and receives a genuine response.
44:44 – Find out how Maxi's parents prepared him for a musical career.
48:59 – We discuss Maxi's latest project with Robin Trower and Livingstone Brown.
Connect with Maxi Priest on social media:
SUBSCRIBE
You can subscribe to The Travel Wins Podcast on Apple Podcasts, SoundCloud, YouTube, iHeart Radio, Stitcher, Google Podcasts, Spreaker, Podnews, Castbox,  Pocket Casts, Radio Public, and Amazon.
The Travel Wins intro song by Allison Kotzbach and Steve Stevens
Website Design – Stack Host