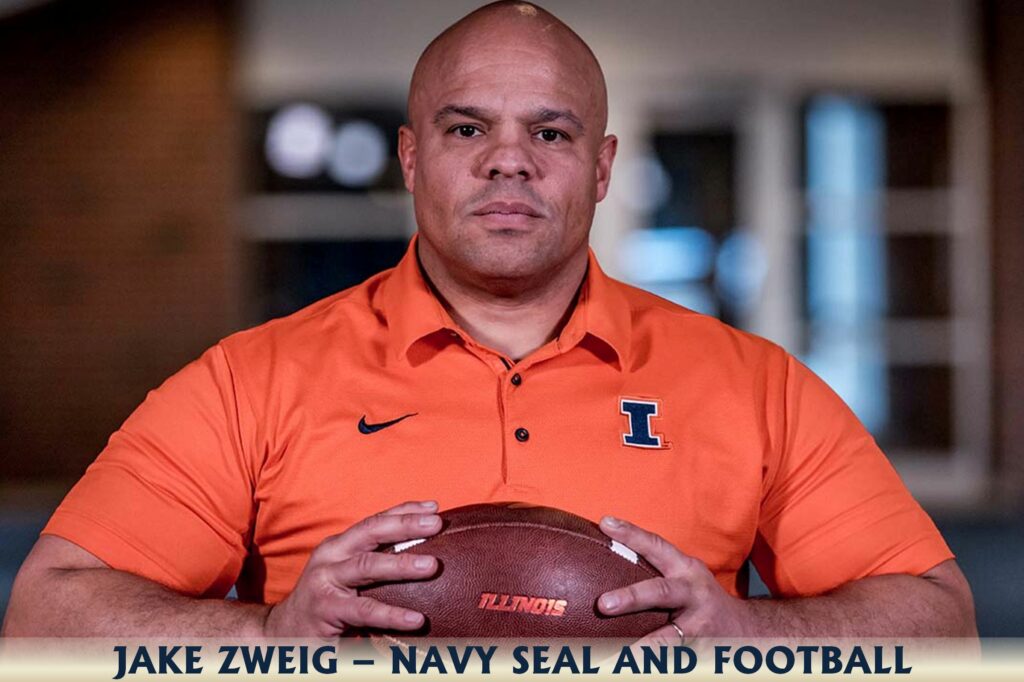 Jake Zweig is my guest on today's podcast. Jake is an ex-Navy SEAL and D1 Football Coach. This episode is a two part episode. Part 1 gives us background of Jake and his mindset. Part 2 we talk about his time traveling internationally while he was a Navy SEAL. He speaks about his time working on the television shows and I also ask Jake how he prepares his student/athletes to schedule their time while playing football at the University of Illinois. His response is one for every coach on most levels.
Jake is man who has accomplished a tremendous amount in a short time and is just now hitting his prime. Jake attended the U.S. Naval Academy where he played football and wrestled. He graduated as a commissioned officer receiving his degree in computer science.
"My smart phone probably makes me 40% more efficient"
He served for two years before reporting for Navy SEAL training where he was named the SEAL class leader. Following his SEAL training, Jake reported to SEAL Team 8 in Little Creek, VA and attained the rank of Lieutenant.
He then went on to earn his MBA from the University of Michigan.
Jake began his coaching career in 2005 when he joined the University of Maryland staff as a graduate assistant working with the Terrapin wide receivers. He has since worked as an assistant coach at several colleges and is now working at the University of Illinois as their Special Teams Analyst.
His off the clock activities keep him equally busy. He co-hosted the Discovery Channel series called "Dude You're Screwed" and competed on History Channels show "Top Shot" against law enforcement officers, military snipers and professional shooters. He still goes scuba diving and parachutes to raise awareness for veteran's charities and just for fun.
Connect with Jake Zweig: