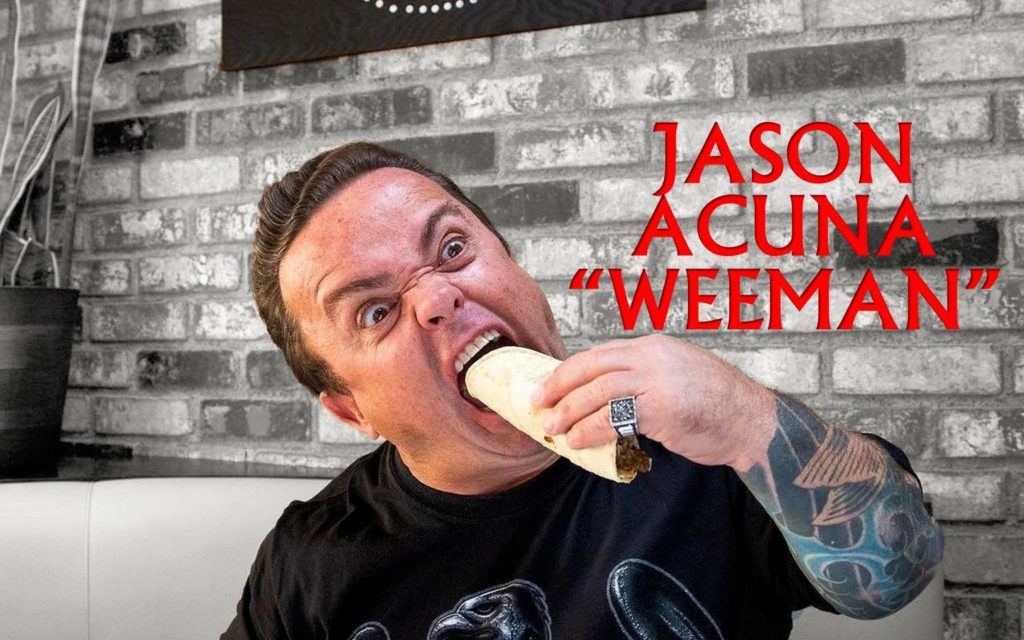 Jason Acuna, also known as Weeman from the Jackass collection of movies and television show, talks about his travels around the world. Being a fan of his work for 20 years made for a great conversation about growing up in the South Bay of the Los Angeles beach cities and him getting to travel the world for acting, skating and his business ventures with Chronic Tacos.
We also discuss the idea of timing and how timing affects the decisions in your life. Some are fortunate and some don't work out at the time. Jason has taken advantage of being at the right place at the right time thru out his adult life and excelled with the opportunities that presented themselves to him.
I was surprised with the countries he has yet to visit and I 'm looking forward to following his journey to see when he finally arrives at those countries. Trust me he already has circumvented the globe several times but he still has some gems he wants to visit.
Make sure to follow Jason and Chronic Tacos on their social media pages to see where new stores are opening and maybe even a chance to win tacos and meet Jason.
Connect with Jason on his social media pages:
ABOUT Jason "Weeman" Acuna
Born in Pisa, Italy of Chilean origin, Acuña grew up in Torrance, California, and attended North High School. He was the subscription manager for the skateboard magazine Big Brother. His association with that magazine led him to become involved with the Jackass television series in 2001. Acuña's Jackass antics include skating as an Oompa-Loompa, kicking himself in the head (a feat accomplished with the aid of his dwarven proportions), dressing as a king while rolling Johnny Knoxville down a staircase in a red carpet, doing deep-knee bends while holding NBA star Shaquille O'Neal on his back, and having Preston Lacy ask someone to help him with his bags, only to have Wee-Man pop out, causing Preston to give chase.
In 2007, Acuña starred in the reality TV series Armed and Famous and in July 2007, Acuña appeared on TV as a host of MTV's Scarred Live.
Acuña appeared on the first season of NBC's Celebrity Circus. In the fourth week of competition, he became the first contestant to receive a perfect score (a 10 point average). Acuña ended the season in third place.
SUBSCRIBE
You can subscribe to The Travel Wins Podcast on Apple Podcasts, SoundCloud, YouTube, iHeart Radio, Stitcher, Google Podcasts, Spreaker, Podnews, Castbox,  Pocket Casts, Radio Public, and Amazon.
The Travel Wins intro song by Allison Johnson and Steve Stevens
Website Design by Stack Host
#weeman #jasonacuna #chronictacos