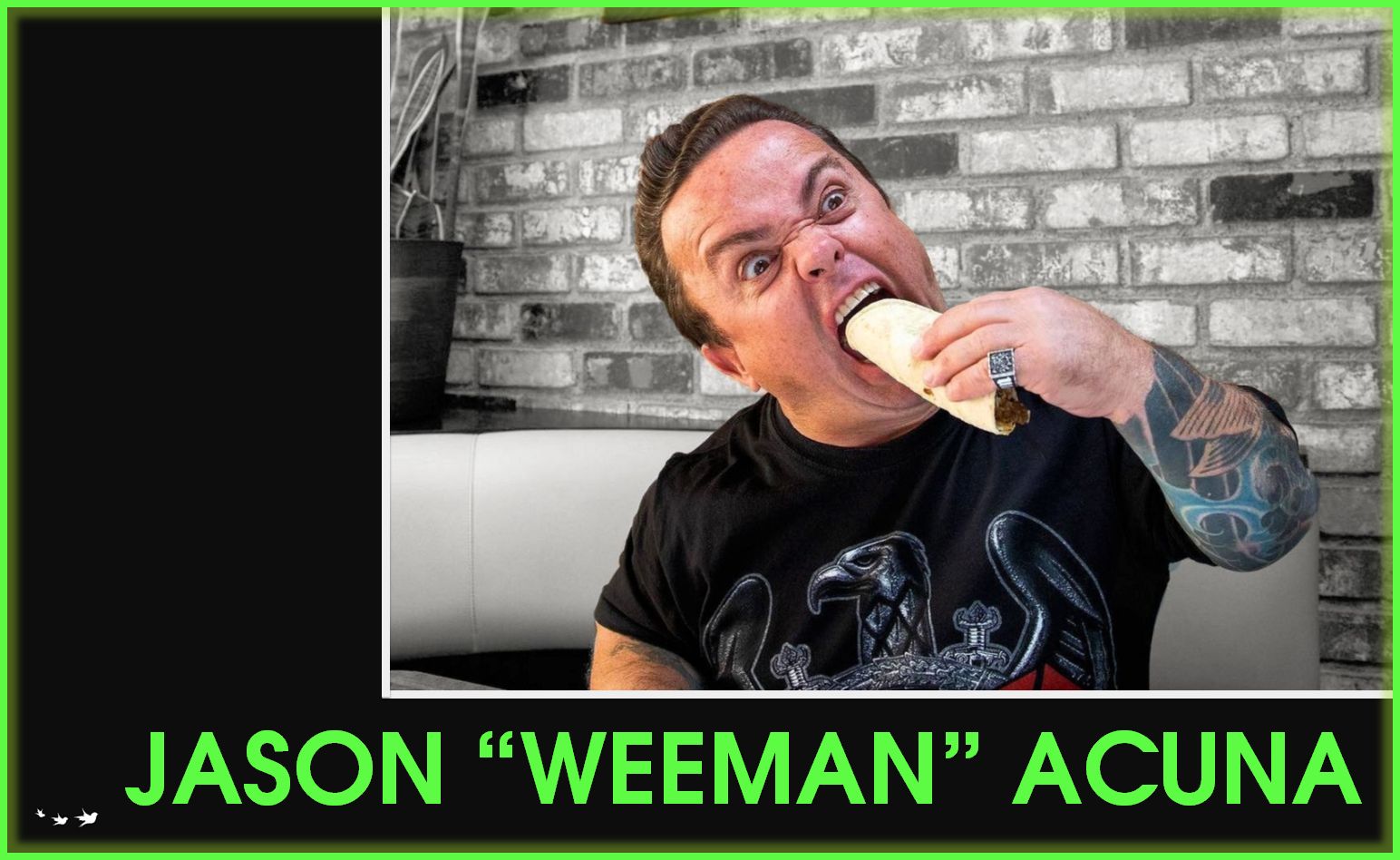 Jason Acuna, the Adventurous Weeman from Jackass, Shares His Epic Business Travel Tales
In a mesmerizing conversation with the legendary Jason Acuna, fondly known as Weeman from the iconic Jackass collection of movies and TV shows, we delve into the awe-inspiring stories of his global escapades. As an ardent fan of his work spanning two decades, it was an exhilarating experience to connect with this extraordinary individual who hails from the vibrant South Bay of Los Angeles' beach cities. Our discussion revolved around his thrilling journey of acting, skateboarding, and venturing into the realm of business with Chronic Tacos.
A key element of our dialogue was the profound concept of timing and how it profoundly influences the decisions we make in life. Jason, like a master of serendipity, has repeatedly found himself at the right place at the right time throughout his adult life. Seizing the moment, he soared to great heights, capitalizing on the opportunities that unfurled before him.
Amidst our conversation, I was taken aback by the list of countries that he has yet to set foot in. Eagerly anticipating his future expeditions, I am captivated by the thought of witnessing him step foot in these unexplored territories. While he has already traversed the globe several times over, there are still hidden gems beckoning him, luring him towards new adventures.
Enthusiasts and admirers, brace yourselves! To keep up with Jason's exhilarating escapades, follow him and Chronic Tacos on their captivating social media pages. Discover where new stores are popping up and, who knows, you might even be lucky enough to win tantalizing tacos and meet the one and only Jason himself.
In conclusion, Jason Acuna's venturesome spirit and uncanny ability to seize the perfect moment serve as an inspiration for us all. As we await the unfolding of his remarkable journey, let's embrace the excitement of exploration and the magic of being in sync with destiny. So, fasten your seatbelts, because with Weeman at the helm, every travel tale promises to be an unforgettable ride!
Connect with Jason on his social media pages:
ABOUT Jason "Weeman" Acuna
Born in Pisa, Italy of Chilean origin, Acuña grew up in Torrance, California, and attended North High School. He was the subscription manager for the skateboard magazine Big Brother. His association with that magazine led him to become involved with the Jackass television series in 2001. Acuña's Jackass antics include skating as an Oompa-Loompa, kicking himself in the head (a feat accomplished with the aid of his dwarven proportions), dressing as a king while rolling Johnny Knoxville down a staircase in a red carpet, doing deep-knee bends while holding NBA star Shaquille O'Neal on his back, and having Preston Lacy ask someone to help him with his bags, only to have Wee-Man pop out, causing Preston to give chase.
In 2007, Acuña starred in the reality TV series Armed and Famous and in July 2007, Acuña appeared on TV as a host of MTV's Scarred Live.
Acuña appeared on the first season of NBC's Celebrity Circus. In the fourth week of competition, he became the first contestant to receive a perfect score (a 10 point average). Acuña ended the season in third place.
SUBSCRIBE
You can subscribe to The Travel Wins Podcast on Apple Podcasts, SoundCloud, YouTube, iHeart Radio, Stitcher, Google Podcasts, Spreaker, Podnews, Castbox,  Pocket Casts, Radio Public, and Amazon.
The Travel Wins intro song by Allison Johnson and Steve Stevens