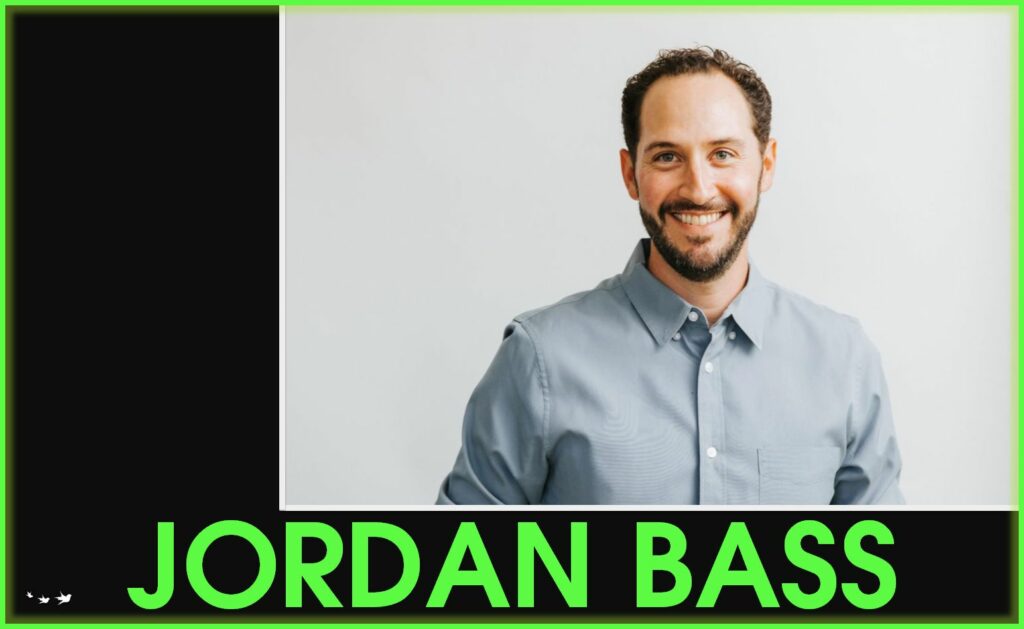 Step into the vibrant world of entrepreneurial zeal and innovation as we delve into the riveting narrative of Jordan Bass, the dynamic CEO and Co-Founder behind the ingenious beverage enterprise, HOP WTR. Nestled in the sun-kissed landscapes of Southern California, HOP WTR emerges as a beacon of inventive refreshment, redefining beverage concepts with unparalleled gusto.
Picture this: a man not merely juggling responsibilities, but orchestrating a symphony of ambition. In the midst of sculpting a novel business entity from the ground up, Jordan Bass finds himself embracing the roles of both visionary entrepreneur and nurturing family man. Amid the backdrop of a global pandemic, he embodies the very essence of resilience and success, a testament to the profound synergy that can arise when ingenious ideas, impeccable partnerships, and opportune timing converge.
Sitting down with Jordan, the air practically crackles with anticipation as we unmask the genesis of HOP WTR. As the conversation unfolds, a pivotal query takes center stage: "What secrets lie within the depths of HOP WTR?" The heart of HOP WTR starts with an artfully curated blend of Citra, Amarillo, Mosaic, and Azacca hops –nature's finest offerings that paint the palate with a symphony of citrus and pine notes, evoking the very essence of your beloved IPA.
But the tale doesn't halt at hops. Jordan's ingenuity stretches further, introducing a captivating cadre of mood-elevating adaptogens and cognition-enhancing nootropics into the concoction. This infusion, a harmonious convergence of science and taste, takes its ceremonial dip into crisp, effervescent sparkling water. The result? A libation that awakens the senses, offering the soulful satisfaction of hops akin to that of a well-crafted beer, but without the lingering aftermath of hangovers.
The saga of HOP WTR and its visionary architect, Jordan Bass, is an odyssey of unbridled ambition, an homage to the indomitable spirit of entrepreneurship. So, join us on this auditory expedition as we uncover the essence of innovation, resilience, and taste, bottled within each effervescent sip of HOP WTR.
Connect with Jordan and HOP WTR on their social media pages:
Website: https://hopwtr.com/
Instagram: https://www.instagram.com/hopwtr/
Twitter: https://twitter.com/hopwtr
LinkedIn: https://www.linkedin.com/company/hopwtr
Facebook: https://www.facebook.com/drinkhopwtr
Tik Tok: https://www.tiktok.com/@hopwtr
ABOUT HOP WTR
Like many outdoorsy dads in their 30s, we used to kick back with beer to celebrate a bouldering session in Joshua Tree or surfing Venice Beach waves. We loved the ritual. But after a while, we got burned out on the full-belly, foggy-head feeling that kicked in after a few rounds of IPA's and annoyingly lingered the next day.
We came to an agreement: we'd continue to smash adventures together if we could bounce back from the afterparty. So, we started dreaming up an idea for a booze-free brew: the healthy way to hops.
Summer never ends in SoCal, where we quickly turned the backyard into our own version of a microbrewery. Year-round, amid crazy hours, dad duty, and adulting, we tinkered with ingredients, formulas, and flavors that would satisfy our hop craving while keeping us hyped and hydrated. Not make us hide inside with a hangover.
It took nine months to land on a recipe we loved and we launched our first beverage, HOP WTR. But it didn't feel like work. Not once.
That's what SUMMER STATE is all about: each sip of our non-alcoholic brews takes you closer to that carefree, dream-chasing mentality made famous by the place we call home. Now, no one who says "cheers" has to choose between having fun or missing out.
We're here to help you make bold moves that bring out your best, so you can do the most wherever you adventure — like we do now.
We hope you'll crack open a can anytime, anywhere and sip yourself into a SUMMER STATE.
Cheers,
Jordan Bass & Nick Taranto
SUMMER STATE co-founders
SUBSCRIBE
You can subscribe to The Travel Wins Podcast on Apple Podcasts, SoundCloud, YouTube, iHeart Radio, Stitcher, Google Podcasts, Spreaker, Podnews, Castbox,  Pocket Casts, Radio Public, and Amazon.
The Travel Wins intro song by Allison Johnson and Steve Stevens