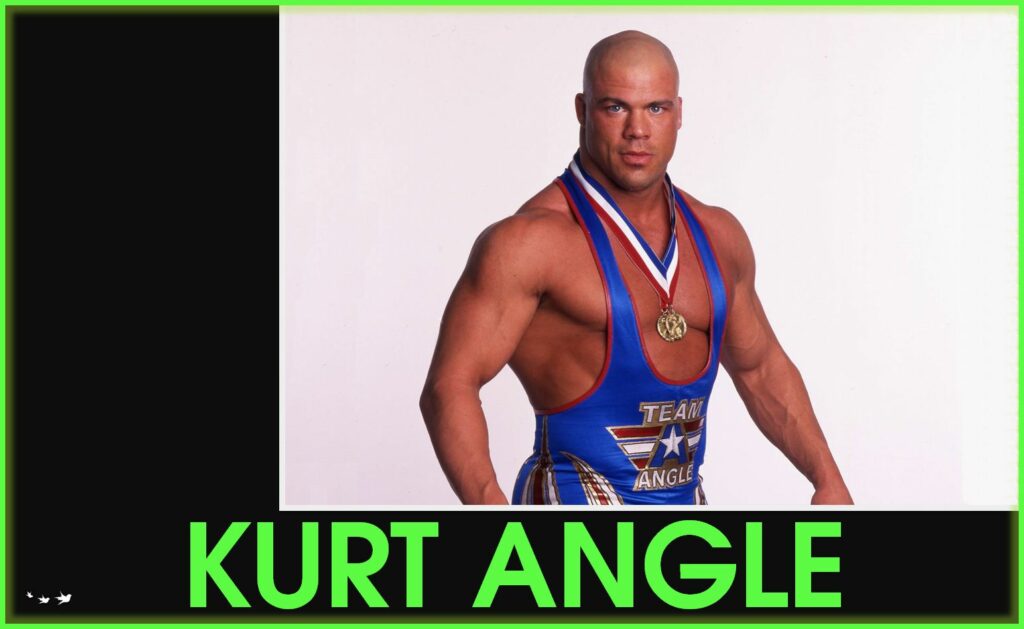 Kurt Angle is a husband, father, Olympic gold medalist and retired hall of fame pro wrestler enjoying his retirement and spending time with his family after years of traveling for his wrestling career and multiple business ventures. Traveling for work can be exciting, but it can also take a toll on one's personal life and relationships.
Kurt has been fortunate to have traveled to some amazing locations over the decades, and it's always interesting to hear about his experiences. However, I can understand how constantly being on the road can be challenging, both physically and emotionally.
It's also great to hear that Kurt has found a place that has had a significant impact on him. Traveling can broaden one's horizons and expose them to new ideas and perspectives, and it sounds like Kurt has had a transformative experience during his travels.
Overall, it's important to find balance in life, and it seems like Kurt is doing just that by enjoying his "retirement" and spending quality time with his family.
Make sure to follow Kurt on his social media pages to see where he'll be next.
Connect with Kurt Angle on his social media pages:
Website: https://kurtanglebrand.com/
Instagram: https://www.instagram.com/therealkurtangle/
Facebook: https://www.facebook.com/realkurtangle/
YouTube: https://www.youtube.com/channel/UCszpNuy0_mFtZ_D1Xh1PfMg
Twitter: https://twitter.com/RealKurtAngle
ABOUT Kurt
While at Clarion University of Pennsylvania, Kurt Angle won numerous accolades, including being a two-time NCAA Division I Wrestling Champion in the heavyweight division. After graduating from college, Angle won the gold medal in freestyle wrestling at the 1995 World Wrestling Championships. He then won the freestyle wrestling gold medal at the 1996 Summer Olympics with a broken neck. He is one of four people to complete an amateur wrestling Grand Slam (Junior Nationals, NCAA, World Championships, and Olympics).  In 2006, he was named by USA Wrestling as the greatest shoot wrestler ever and one of the top 15 college wrestlers of all time. He was inducted into the International Sports Hall of Fame in 2016 for his amateur accomplishments.
Kurt Angle made his first appearance at a pro-wrestling event in 1996, and signed with the World Wrestling Federation (later renamed WWE) in 1999. Noted for his rapid comprehension of the business, he had his debut match that August within the company's developmental system after mere days of training, and participated in his first televised WWF storyline in March 1999. After months of dark matches, Angle made his televised in-ring debut in November and received his first major push in the company in February 2000, when he held the European and Intercontinental Championships simultaneously. Four months later, he won the 2000 King of the Ring tournament and soon thereafter began pursuing the WWF Championship, which he won in October. This capped off a WWF rookie year which is considered by many to be the greatest in history. Among other accomplishments in the WWF/E, Angle has held the WWF/WWE Championship four times, the WCW Championship once, the World Heavyweight Championship once, NWA Heavyweight Champions once . He is the tenth Triple Crown Champion and the fifth Grand Slam Champion (achieving this accolade twice under both the original and current format) in WWE history. On March 31, 2017, Angle was inducted into the WWE Hall of Fame.
After leaving WWE in 2006, Kurt Angle joined Total Nonstop Action Wrestling (TNA, now known as Impact Wrestling) where he became NWA Heavyweight Champion and the inaugural and record six-time TNA World Heavyweight Champion, and the second Triple Crown winner in TNA history (as well as the only one to hold all required titles at once). Angle is also a two-time King of the Mountain. As part of TNA, he made appearances for New Japan Pro-Wrestling (NJPW) and the Inoki Genome Federation (IGF), holding the IWGP Heavyweight Championship once. In 2013, Angle was inducted into the TNA Hall of Fame: he is the second wrestler, after Sting, to be inducted into both the WWE and TNA Halls of Fame.
Between WWF/WWE, Japan and TNA, Angle has won 21 total championships and overall is a 13-time world champion. He is the only pro-wrestler in history to have won the WWE Championship, WWE's World Heavyweight Championship, the WCW Championship, the TNA World Heavyweight Championship and the IGF's IWGP Heavyweight Championship. Angle is also the only person to have been King of the Ring (WWE) and King of the Mountain (TNA), as well as to have held both the WWE and TNA Triple Crowns.
SUBSCRIBE
You can subscribe to The Travel Wins Podcast on Apple Podcasts, SoundCloud, YouTube, iHeart Radio, Stitcher, Google Podcasts, Spreaker, Podnews, Castbox,  Pocket Casts, Radio Public, and Amazon.
The Travel Wins intro song by Allison Johnson and Steve Stevens
Website Design by Stack Host
#kurtangle #prowreslter #goldmedal