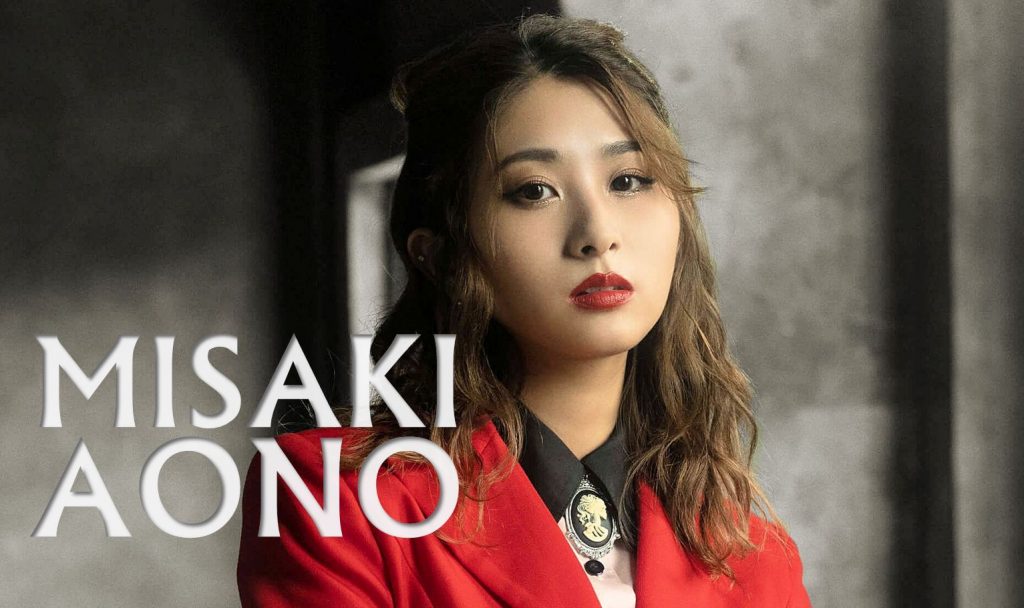 What is the Japanese rockabilly scene like?
Misaki Aono is the lead singer of the Japanese rockabilly group, The Biscats, and co-star of the 5 Seconds of Summer video "Youngblood" which has 153 million views. Her father being in a rockabilly band while she was growing up gave her inspiration to pursue her own career of singing rockabilly. She played in the United States at the 2019 Viva Las Vegas weekend as well as playing up to 40 shows a year in Japan. The band has plans to play at the next Viva Las Vegas, when ever that might be.
Misaki spoke about the hardest parts of touring for her and what she enjoys about touring. We also spoke about the potential for shows during the Olympics this coming summer as well as her touring plans for 2021. You can watch the episode on YouTube as well. It was a blast getting to know Misaki and learn more about the rockabilly scene in Japan.
Make sure to visit Misaki on her social media pages and make sure to catch a show if you get the chance.
This was my first international interview and my first interview using a translator, Ryunosuke Watanabe. I can't thank Ryu enough for his help in making sure that my questions were phrased appropriately.
If you like the podcast, I would love it if you left me a review! Also, feel free to contact me directly via DM regarding this episode or anything in the podcast that may have related to you.
CONNECT with Misaki Aono on social media:
SUBSCRIBE
You can subscribe to The Travel Wins Podcast on Apple Podcasts, SoundCloud, YouTube, iHeart Radio, Stitcher, Google Podcasts, Spreaker, Podnews, Castbox,  Pocket Casts, Radio Public, and Amazon.
The Travel Wins intro song by Allison Kotzbach and Steve Stevens
Website Design – Stack Host
ABOUT The Biscats
The Biscats were formed in 2019 by Misaki (Misaki Aono), who has a face as a model and fashion producer.
Misaki, who inherits the DNA of legend Koji Kume (ex: BLACK CATS, MAGIC etc.), who leads the Japanese rockabilly scene, has solo names such as "1959 ~ Magical Rockabilly Night ~" (2016) and "Sweet Devil" (2017). Released two works of the year), and continued his career as a long-awaited female singer in the "J Rockabilly" scene.
In The Biscats, it became a band style and developed a more aggressive performance. Not only rockabilly fans of the past, mainly cream soda, but also a wide range of fans from teens to 20s, as an influencer of rockabilly culture with Harajuku roots, it has a presence from both music and fashion! !!
In rockabilly, a music genre that is difficult in terms of playing technique, it has been difficult to find a band member who can embody not only the technique but also the spirit of roots music by playing for two years.
The long-awaited band members who have been searching for since the solo activity era under the name of "Misaki Aono" will be Kenji (Gt), Suke (W.Ba), and Ikuo (Dr), and will be solidified as the current style in 2019.
Performed on behalf of Japan at "VIVA LASVEGAS ROCKABILLY WEEKEND # 22" held in Las Vegas in April of the same year. It was an opportunity to be recognized by a wide range of generations at home and abroad.
On March 25, 2020, the long-awaited mini album "Cat's Style" was released from the new label "ROCK'A BEAT TOKYO" (distribution: Sony Music Solutions). Starting with the appearance of "VIVA LASVEGAS ROCKABILLY WEEKEND" for the second consecutive year, he plans to promote on the world stage such as tie-ups, collaborations, national tours and media exposure, but the corona wreck forced him to change his planning.
In the fall of 2020, it will be fully restarted as the centerpiece of the "J Rockabilly" scene that involves fashion and culture, not just music! !!