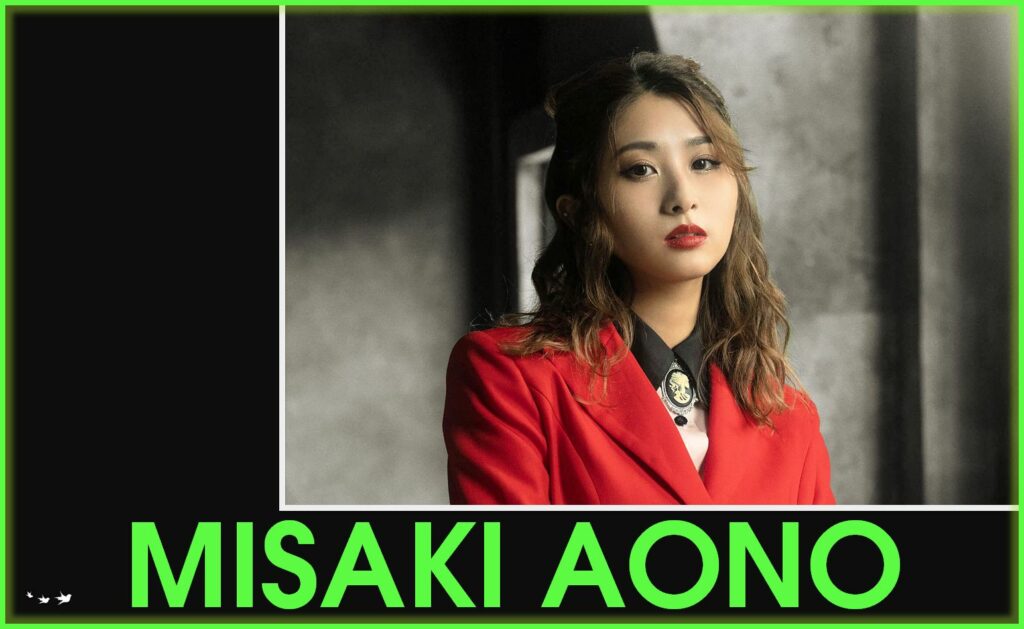 Misaki Aono, the lead singer of the Japanese rockabilly group, The Biscats, is a prominent figure in the Japanese rockabilly scene. Her passion for rockabilly was ignited by her father, who was a member of a rockabilly band during her upbringing. Inspired by her father's musical background, Misaki pursued her own career as a rockabilly singer.
The Japanese rockabilly scene is a vibrant and energetic subculture that draws inspiration from the American rock and roll and rockabilly music of the 1950s. It combines elements of classic rock and roll with a unique Japanese twist, characterized by flashy hairstyles, elaborate retro fashion, and high-energy performances.
The Biscats have gained recognition both in Japan and internationally. They played at the 2019 Viva Las Vegas weekend in the United States, a renowned event for rockabilly enthusiasts, and they regularly perform around 40 shows a year in Japan. Misaki's involvement in the 5 Seconds of Summer video "Youngblood," which has garnered an impressive 212 million views, further boosted her visibility.
In the interview, Misaki discussed the challenges and rewards of touring. Touring can be demanding, with long hours of travel and constant performances, but Misaki finds joy in connecting with the audience and sharing her music with fans. She expressed excitement about the potential for shows during the upcoming Olympics, showcasing the rockabilly scene to a wider audience.
The podcast episode featuring Misaki provides an insightful glimpse into her life and the rockabilly scene in Japan. It was the host's first international interview, facilitated by a translator named Ryunosuke Watanabe, who ensured that the questions were accurately conveyed.
If you're interested in experiencing the Japanese rockabilly scene, it is recommended to follow Misaki on her social media pages and seize the opportunity to attend one of The Biscats' shows. The episode can also be found on YouTube, allowing listeners to delve deeper into the interview and gain a better understanding of Misaki's journey and the rockabilly culture in Japan.
Japanese Translation
美咲青野は、日本のロカビリーグループ、ザ・ビスキャッツのリードシンガーであり、日本のロカビリーシーンで重要な存在です。彼女のロカビリーへの情熱は、彼女の父親から着火されました。彼女の父親は、彼女が育った頃にロカビリーバンドのメンバーでした。父の音楽的背景に触発されて、美咲は自らもロカビリーシンガーとしてのキャリアを追求しました。
日本のロカビリーシーンは、1950年代のアメリカのロックンロールとロカビリーミュージックからインスピレーションを受けた、活気に満ちたエネルギッシュなサブカルチャーです。クラシックなロックンロールの要素を取り入れつつ、派手な髪型、凝ったレトロファッション、そしてハイエナジーなパフォーマンスが特徴的な日本独自のスタイルを形成しています。
ザ・ビスキャッツは日本国内外で認知されています。彼らは、ロカビリーファンにとって有名なイベントである2019年のヴィヴァ・ラス・ベガス・ウィークエンドでアメリカで演奏し、日本国内では年間約40回のショーを定期的に行っています。また、美咲は5 Seconds of Summerの「Youngblood」というビデオに参加しており、そのビデオは2億1200万回以上の再生回数を記録しており、彼女の知名度をさらに高めました。
インタビューでは、美咲はツアーの課題と報酬について話しました。長時間の移動と続くパフォーマンスという点でツアーは過酷ですが、美咲は観客とのつながりを楽しんでおり、ファンと自らの音楽を共有することに喜びを見出しています。また、彼女は今後のオリンピックの期間中にショーを行う可能性に興奮しており、ロカビリーシーンをより広い観客に披露することに期待を寄せています。
美咲を特集したポッドキャストのエピソードは、彼女の生活と日本のロカビリーシーンに対する興味深い一端を提供しています。これは、ホストの初めての国際インタビューであり、質問が正確に伝えられるように翻訳者の渡辺龍之介さんがサポートしました。
もし日本のロカビリーシーンを体験したいと興味があるなら、美咲のソーシャルメディアページをフォローし、ザ・ビスキャッツのショーに参加する機会を逃さないことをおすすめします。また、このエピソードはYouTubeでも公開されており、聴衆はインタビューを深く掘り下げ、美咲の道のりと日本のロカビリーカルチャーに対する理解を深めることができます。
CONNECT with Misaki Aono on social media:
SUBSCRIBE
You can subscribe to The Travel Wins Podcast on Apple Podcasts, SoundCloud, YouTube, iHeart Radio, Stitcher, Google Podcasts, Spreaker, Podnews, Castbox,  Pocket Casts, Radio Public, and Amazon.
The Travel Wins intro song by Allison Kotzbach and Steve Stevens
Website Design – Stack Host
ABOUT The Biscats
The Biscats were formed in 2019 by Misaki (Misaki Aono), who has a face as a model and fashion producer.
Misaki, who inherits the DNA of legend Koji Kume (ex: BLACK CATS, MAGIC etc.), who leads the Japanese rockabilly scene, has solo names such as "1959 ~ Magical Rockabilly Night ~" (2016) and "Sweet Devil" (2017). Released two works of the year), and continued his career as a long-awaited female singer in the "J Rockabilly" scene.
In The Biscats, it became a band style and developed a more aggressive performance. Not only rockabilly fans of the past, mainly cream soda, but also a wide range of fans from teens to 20s, as an influencer of rockabilly culture with Harajuku roots, it has a presence from both music and fashion! !!
In rockabilly, a music genre that is difficult in terms of playing technique, it has been difficult to find a band member who can embody not only the technique but also the spirit of roots music by playing for two years.
The long-awaited band members who have been searching for since the solo activity era under the name of "Misaki Aono" will be Kenji (Gt), Suke (W.Ba), and Ikuo (Dr), and will be solidified as the current style in 2019.
Performed on behalf of Japan at "VIVA LASVEGAS ROCKABILLY WEEKEND # 22" held in Las Vegas in April of the same year. It was an opportunity to be recognized by a wide range of generations at home and abroad.
On March 25, 2020, the long-awaited mini album "Cat's Style" was released from the new label "ROCK'A BEAT TOKYO" (distribution: Sony Music Solutions). Starting with the appearance of "VIVA LASVEGAS ROCKABILLY WEEKEND" for the second consecutive year, he plans to promote on the world stage such as tie-ups, collaborations, national tours and media exposure, but the corona wreck forced him to change his planning.
In the fall of 2020, it will be fully restarted as the centerpiece of the "J Rockabilly" scene that involves fashion and culture, not just music! !!