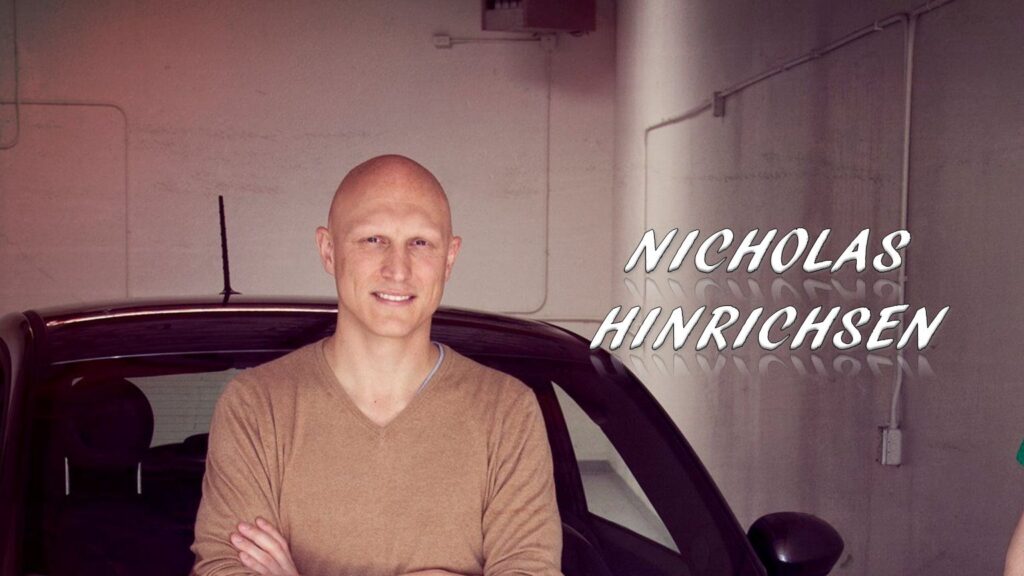 Is now the right to time to start a financial technology company?
Nicholas Hinrichsen, co-founder of WithClutch and Carlypso, is my guest today and he thinks now is the right time, even with the lockdowns.
After being raised in Germany and playing on the German national golf team, Nicholas decided to attend Stanford Business School in 2011 and started Carlypso, an online used car company, after graduating in 2013. Nicholas then raised a total of $10 million dollars, went through the startup accelerator YCombinator and sold his business to Carvana in 2017.
After leaving Carvana, Nicholas and his co-founder Chris Coleman joined forces again to build a digital platform to refinance auto loans, called WithClutch.com. Nic and I had a great talk about the future of financial tech companies and how specifically his new venture can help college students or anyone who had bad credit, is now improving their credit score and help them refinance their auto loans..
Connect with Nicholas Hinrichsen on social media:
SUBSCRIBE
You can subscribe to The Travel Wins Podcast on Apple Podcasts, SoundCloud, YouTube, iHeart Radio, Stitcher, Google Podcasts, Spreaker, Podnews, Castbox, Overcast, Breaker, Pocket Casts, Radio Public, and Spotify.
ABOUT WITHCLUCH
Founders
We, Chris Coleman and Nicholas Hinrichsen met at Stanford Business School in 2011. After going on a number of adventures together, including a trip to Vietnam, we had the crazy idea to start an online used car company. We called the company Carlypso and imagined a company like Amazon but for used cars.
​Chris: I am a huge car enthusiast. I went to the Massachusetts Institute of Technology (MIT) for undergrad, joined McKinsey & Company out of college and worked at McLaren in the UK before graduating from Stanford.
​Nicholas: I used to be an avid golfer, playing on Germany's national team for four years. After finishing my master's degree in Germany, I worked at Bain & Company and Merrill Lynch before I moved to the U.S. in 2011.
​After graduating from Stanford Business School in 2013, we joined the startup accelerator YCombinator, raised Venture Capital in 2015  and eventually sold the company to Carvana.com in 2017.
 We've been with Carvana.com ever since, which is on its way to become the world's largest used car company. We are obsessed with creating exceptional customer experiences.
Our Mission
We got into the car space because we felt that the traditional dealership model was not centered around serving the needs of the customers. Used car sales is a tough business with low margins and a lot of turnover. It has been a humbling experience.
​We are excited about where Carvana.com is going and feel grateful to have contributed to changing how used cars are being sold. We don't want to stop there though. Over the years, we have noticed huge unfairness and inequality in the area of auto loans.
 Americans with challenged credit scores and thin credit files are incredibly disadvantaged by the system: auto loan rates for countless car owners are north of 20%. These loans trap a group of consumers, who are already marginalized by society, into high monthly payments.
 The lack of affordable capital further widens America's wealth gap. Our mission is to address income inequality by refinancing high interest auto loans. The current system does not reward disciplined Americans, who reliably make their car payments.
 We envision a future in which car owners pay fair rates on their car loans. We feel honored to be serving you.