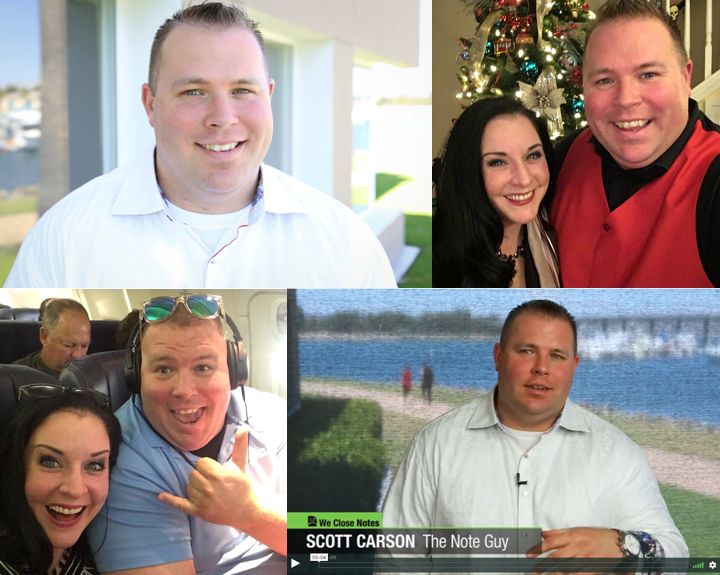 Can I travel for real estate investing?
Scott Carson is my guest on today's podcast. Scott is the CEO of WeCloseNotes.com where he works as a real estate investor, entrepreneur and the host of his podcast show, The Notes Closer Show.
"Figure out a good rewards card, American Express or Southwest Rapid Rewards, use it and stick to your brands"
Scott grew his business traveling the states for three years looking to grow his network and provide training to other investors. For the past several years now Scott is averaging 50 flights a year…..still making the rounds and meeting new people while traveling for work.
He also teaches Note Buying For Dummies, a 3 day workshop for investors on buying defaulted notes. Scott was also the previous Sr. Real Estate Coach for RealEstateProfitCoach.com and a Mortgage Banker and Vice President with JPMorgan Chase.
Connect with Scott Carson:
SUBSCRIBE
You can subscribe to The Travel Wins Podcast on Apple Podcasts, SoundCloud, YouTube, iHeart Radio, Stitcher, Google Podcasts, Spreaker, Podnews, Castbox, Overcast, Breaker, Pocket Casts, Radio Public, and Spotify.
ABOUT Scott Carson
President & CEO | We Close Notes
Scott has been in the mortgage, finance, and banking industry since 2001 and an active real estate investor since 2002. He has been actively buying notes on residential and commercial properties since 2005.
Scott is also a featured speaker and educator at dozens of investment clubs and real estate workshops across the country.