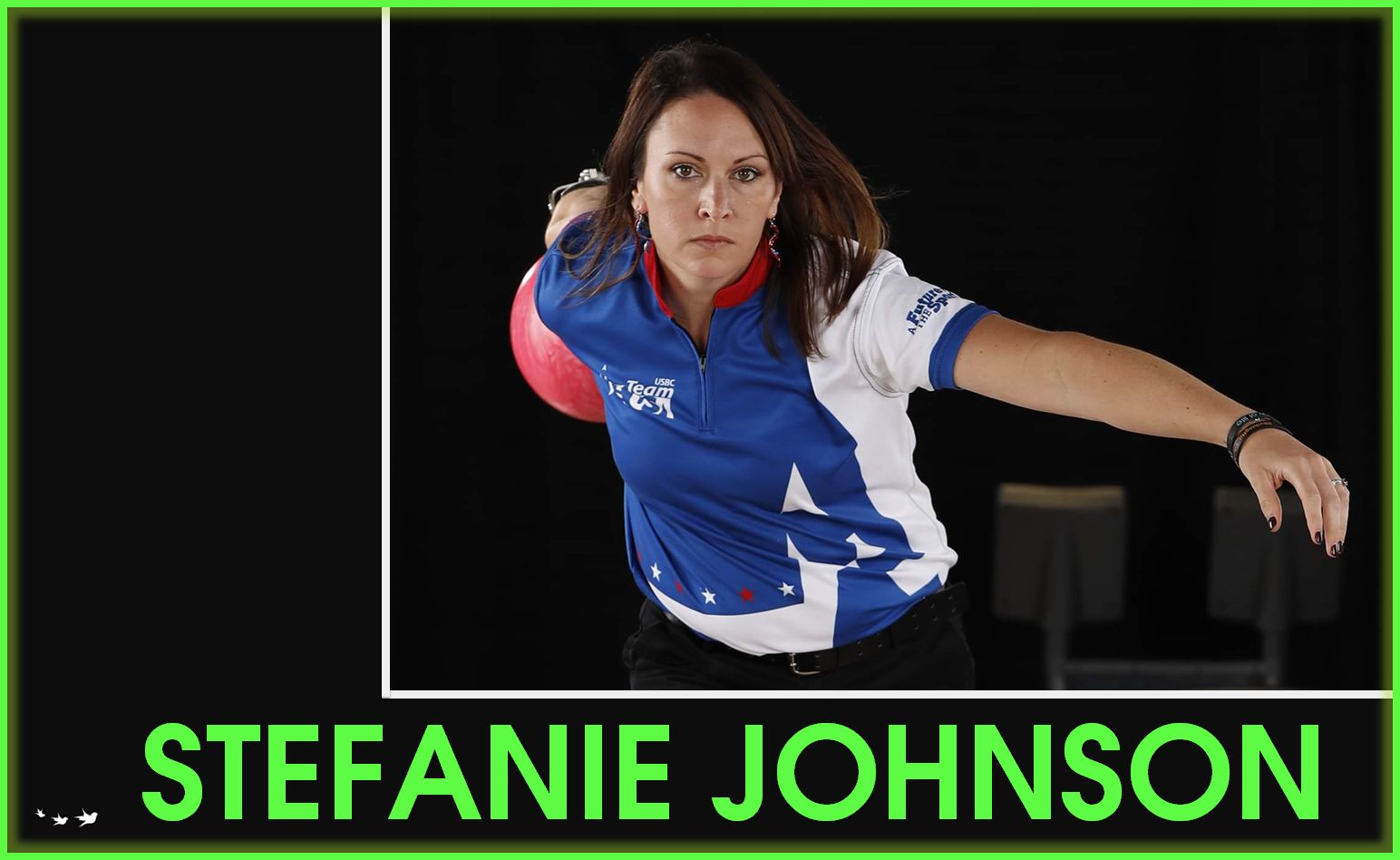 "Journey of Pins and Parenthood: A Professional Bowler's Odyssey"
In an exhilarating episode of our podcast, we had the privilege of delving into the extraordinary life of Stefanie Johnson – a professional bowler, devoted mother, and loving wife who traverses the expanse of the USA and the globe for the sport she's passionate about. Join us as we embark on a captivating conversation, peeling back the layers of Stefanie's exhilarating journey – one that seamlessly weaves the lanes of professional bowling with the intricate tapestry of motherhood and partnership.
As the pins tumble and the lanes stretch ahead, Stefanie's narrative comes to life, painting a vivid picture of the dynamic balancing act that is her reality. Navigating the bustling highways while nurturing the responsibilities of motherhood and marriage, Stefanie divulges the intricacies of maintaining an unbreakable bond with her family from afar. Through candid anecdotes, she shares her approach to meticulously arranging her home life's puzzle pieces before embarking on each tour, ensuring that the harmony she cultivates at home extends effortlessly onto the competitive lanes.
However, Stefanie's journey isn't just a solo expedition. With camaraderie fueling her travels, she hits the road accompanied by her fellow bowling comrades, a close-knit group that not only shares the thrill of the sport but also collaboratively manages the expenses of their odyssey. Our conversation unfolds against the backdrop of these shared highways, where laughter, friendship, and the sound of crashing pins intermingle into a symphony of experiences that enrich Stefanie's globetrotting adventure.
Remarkably, Stefanie's accomplishments don't stop at national boundaries. Having proudly represented her country in international arenas and secured the esteemed title of a world champion, she's a true embodiment of dedication and triumph. Yet, she reveals the essence of her continuous journey – the strategic choice to share expenses with her bowling companions. This financial synergy, an ingenious strategy, empowers Stefanie to partake in an array of tour stops throughout the year, each one a testament to her unwavering commitment to her craft.
Be sure to connect with Stefanie Johnson on her vibrant social media platforms, a digital realm where the anticipation of her next roll resonates with enthusiasts and fans alike. Follow her journey, virtually rolling alongside her, as the lanes of the world become her playground, and the pursuit of excellence propels her ever forward.
In this riveting episode, Stefanie Johnson's narrative unfolds like the smooth glide of a well-aimed bowling ball, leaving an indelible impact that strikes at the core of our fascination with dedication, resilience, and the pursuit of dreams amidst the whirlwind of life on the road.
Connect with Stefanie on her social media pages:
ABOUT Stefanie Johnson
Home Center: Plano Super Bowl
Joined: 2015
Country: USA
Sponsors: Roto Grip, VISE, Coolwick
PWBA Titles (4)
Major (1): 2018 – QubicaAMF PWBA Players Championship, Plano, Texas
Standard (2): 2015 – PWBA Wichita Open, Wichita, Kan.; 2017 – PWBA Orlando Open, Orlando, Fla.; 2022 – PWBA Rockford Open, Rockford, Ill.
PWBA Honors
– 2015 PWBA Rookie of the Year
Other Professional Titles
– 2010 PBA Women's Series Earl Anthony Memorial
– 2008 PBA Women's Series Viper Championship
PWBA Regional Titles since 2015
– 2015 PWBA/PBA Tomball Southwest Open, Tomball, Texas
National Team Accolades (United States)
Years on Team USA (18): 2005-2022
Years on Junior Team USA (4): 2000, 2004-2006
– One bronze medal (team) at 2019 World Bowling Women's Championships
– One gold medal (doubles) at 2019 Pan American Games
– One gold medal (team) at 2015 World Bowling Women's Championships
– One gold medal (doubles) and one silver medal (team) at 2013 WTBA World Championships
– Two gold medals (trios, team) at 2011 WTBA World Championships
– Two gold medals (singles, team) at 2010 PABCON Championships
– One gold medal (singles) and two silver medals (team, trios) at 2009 WTBA World Championships
– Silver medal (team) at 2007 WTBA World Championships
– Two bronze medals (singles, Masters) at 2006 World Youth Championships
– Silver medal (team) at 2005 WTBA World Championships
– Gold (national all-events), silver (team) and two bronze medals (doubles, all-events) at 2005 Tournament of the Americas
– Four gold medals (Masters, team, trios, doubles) at 2005 International Youth Friendship Tournament
– Gold (team) and two silver medals (Masters, doubles) at 2004 World Youth Championships
Other Accomplishments/Awards/Notes
– 2021 PBA King of the Lanes: Empress Edition winner
– Inducted into the Greater Miami USBC Hall of Fame in 2013
– 2005-2006 NCBCA Most Valuable Player (Central Florida)
– 2004-2005 and 2005-2006 NCBCA first-team All-American (Central Florida)
– 2003, 2004 and 2005 Junior Gold Championships winner
– 2003 South Florida Masters champion
SUBSCRIBE
You can subscribe to The Travel Wins Podcast on Apple Podcasts, SoundCloud, YouTube, iHeart Radio, Stitcher, Google Podcasts, Spreaker, Podnews, Castbox,  Pocket Casts, Radio Public, and Amazon.
The Travel Wins intro song by Allison Johnson and Steve Stevens