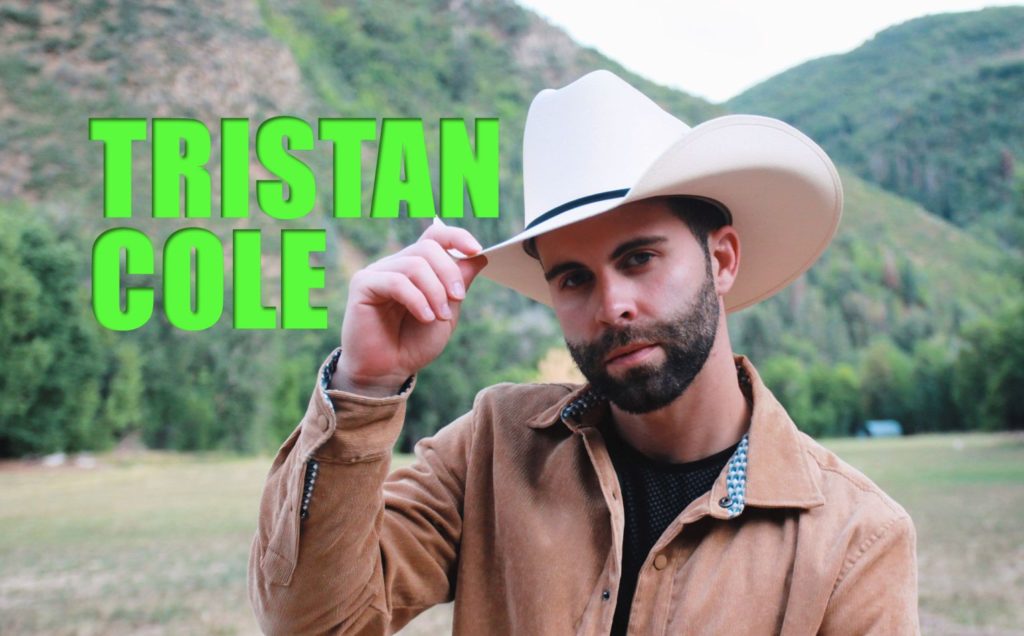 Tristan Cole is an award-winning singer-songwriter, model, actor, and dancer whose genre of music includes Country, Pop and R&B. We had a great talk about live performances versus video performances and how getting back out on the road is letting Tristan connect with his fans again on a personal level.
He shares his thoughts on the current Pop/RnB genres of music and why he is so happy writing and performing country songs that trace back to his roots in North Carolina. Tristan has definitely had his share of ups and downs in the music business and it's great to hear how he is excited again with sharing his music with us. Make sure to connect with him on social media and I can attest he is responsive with his fans.
Connect with Tristan Cole on social media:
ABOUT Tristan Cole
As a youth, Tristan Cole gained the attention of both Lou Pearlman, CEO of Transcontinental Records, (responsible for signing NSync, Backstreet Boys, and Britney Spears) and Christian "Dio" Diodatti, CEO of Caliber Records (responsible for remixes for Michael Jackson and Mary J. Blige among others). Through business relationships with these music moguls he was able to meet and work with people like Andrea Martin (song writer/voice coach whose credits include Whitney Houston and Mariah Cary), and Glenn Douglas Packard (choreographer for artists like Britney Spears).
In 2016, Tristan was featured on the hit single "Fun" on Jam Artis' (Bruno Mars' bass player) solo album which was given major praise by Bass Magazine, Bruno Mars, and Randy Jackson. He was also featured on Jacob Colon's hot summer house track, "Sweat," which made it to the top 100 House charts for two consecutive weeks and was released by Nervous Records. After releasing four successful singles under the name Ricky Jarman and some recent rebranding, this young artist is now officially and artistically known as Tristan Cole.
He has been featured in numerous venues, publications, and websites, including MTV-U, The Canadian Music Festival, Vevo, Top 40 Radio, New York Fashion Week, The Hype Magazine, DNA Magazine, on the cover of Super Models SA magazine, Kokane Music Blog, ThisIs50.com, Black Dragon Live, Jamsphere, on the cover of Get Out Magazine, Adelente Magazine, and The Carolina Music Festival to name a few.
Tristan Cole's list of accolades includes winning Best Male R&B Artist of the Year at the Carolina Music Awards and Best Male Vocalist for the Odyssey Night Life Awards. He has also partnered with the Sound Affects charity foundation and opened for Grammy nominee, J. Cole. DNA Magazine proclaims, "Tristan is the Channing Tatum of Pop!" And DJ Nunez from Colorado's KS 107.5 FM says, "Tristan is certainly bringing out a new sound and style…Such a talented man. If you don't know him, get to know him!"
SUBSCRIBE
You can subscribe to The Travel Wins Podcast on Apple Podcasts, SoundCloud, YouTube, iHeart Radio, Stitcher, Google Podcasts, Spreaker, Podnews, Castbox,  Pocket Casts, Radio Public, and Amazon.
The Travel Wins intro song by Allison Johnson and Steve Stevens
Website Design by Stack Host
#tristancole #tristan #countrymusic