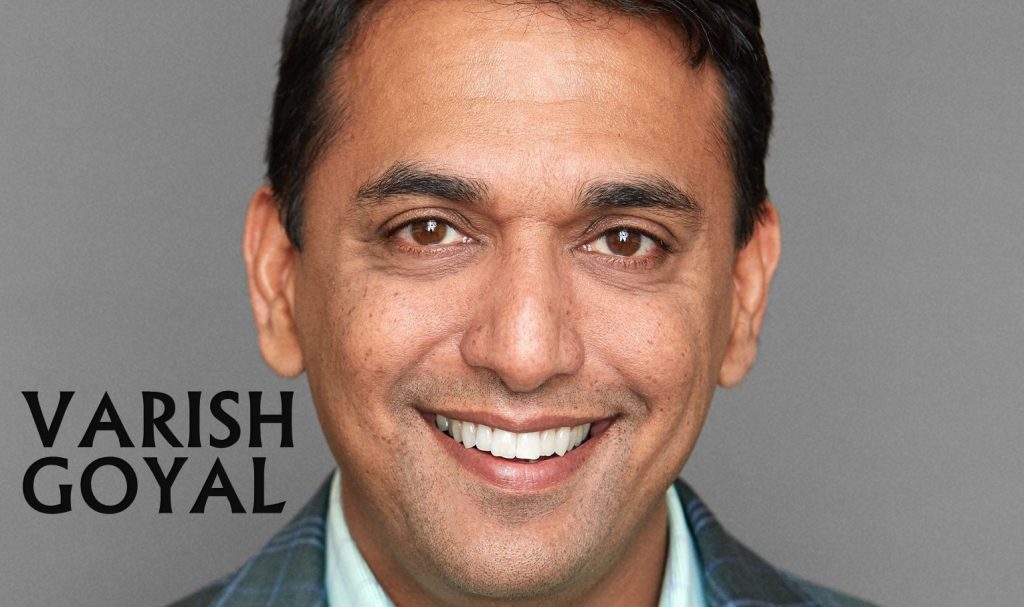 How do you build healthy and friendly neighborhood convenience stores?
Varish Goyal is a businessman, father and husband who continues to build his family business of neighborhood friendly gas station convenience stores. Varish shared the background of the company and how he is continuing to grow the business with technology and leadership.
He has a great story from his college days and stressed the idea that what you start out thinking you want in a career might, and often times, change over time.  He found this out after being enrolled in the pre-med program at Wake Forest University. Switching to an MBA degree and now being the president of a multi store chain seems fortuitous now.
Make sure to visit one of the Loop Neighborhood stores and check out how they are making the convenience store experience healthy and better.
CONNECT with Varish Goyal on social media:
SUBSCRIBE
You can subscribe to The Travel Wins Podcast on Apple Podcasts, SoundCloud, YouTube, iHeart Radio, Stitcher, Google Podcasts, Spreaker, Podnews, Castbox,  Pocket Casts, Radio Public, and Amazon.
Intro song "Road Trip" by Robin Tricker
Website Design – Stack Host
ABOUT Varish Goyal
When Varish Goyal and the leadership team at AU Energy, Loop Neighborhood Markets' parent company, decided to design its own brand for a new store concept in 2010, they thought a lot about who they wanted to be—and who their customers would be. Those thoughts turned to concept, and the stylish Loop Neighborhood chain was born.
The first Loop store opened in June 2013, bringing with it a fresh feel with a vibrant orange hue and modern design touches, an aspirational product mix including wine and a salad bar, and the arduous, stake-in-the-ground designation as a member of the Partnership for a Healthier America.
Since the concept launched, Loop has expanded with a mobile app and loyalty program and developed a smaller-footprint concept, Lil' Loop.
Loop Story
Welcome to Loop Neighborhood!
We are your all-in-one convenience store and marketplace. Our goal is simple—we want to redefine the convenience retail store by offering exceptional items that are good for you; excellent customer service and a fantastic experience from the time you enter our stores. At Loop, we strive to provide our customers with everything from a wide variety of fresh foods to daily grocery items which meet their needs and seating areas which give them the opportunity to relax.
Loop takes pride in supporting active and healthy lifestyles by carrying organic, natural and gluten free products. We even have salad bars, espresso and frozen yogurt to ensure our customers have a place to go during breakfast, lunch or dinner. Encouraging people to hang out with Wi-Fi and seating if you want to enjoy your lunch or simply stop in to get some work done while on the road is what we do.
We are proud to be recognized for our thoughtfully crafted stores and to be highlighted for things like our centrally placed counter, great lighting, and welcoming atmosphere. We've been named to CSP's Best Store Design list in the upscale category and have been highlighted by numerous industry publications detailing our concept and the people behind it.
We opened our first Loop store in Santa Clara in June 2013 and we've now expanded to 30+ locations throughout the Bay Area, Sacramento and Southern California. We've also evolved into the future with a fully autonomous Loop NanoStore in Silicon Valley and smaller footprint concept we call Lil' Loop in Sacramento.
Stop by and check it all out at a near-by Loop Neighborhood store. Can't wait to see you!
–   The Loop Neighborhood Team