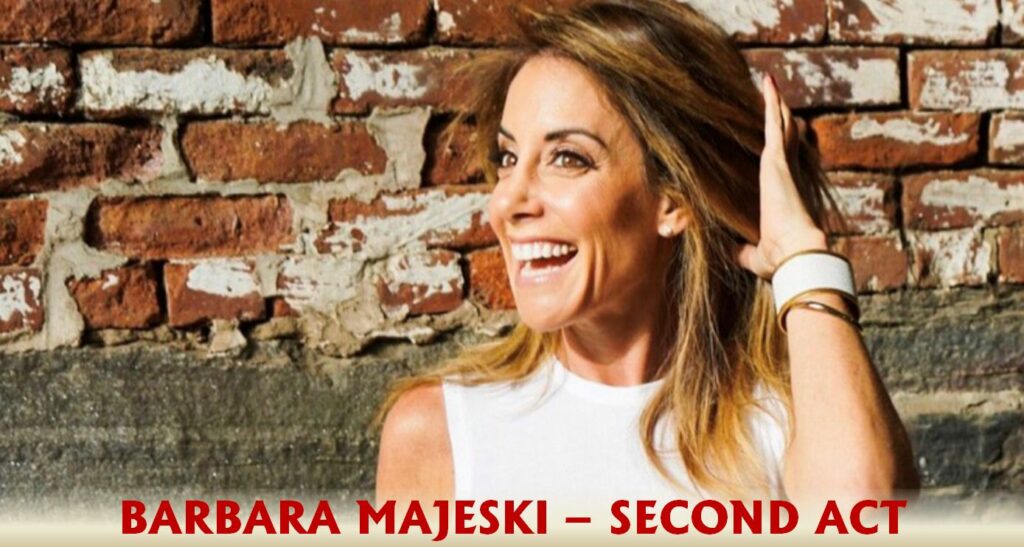 Barbara Majeski is my guest on today's podcast. After spending years as a stay home mom Barbara decided to re-invent herself after going thru a divorce and stage 3 cancer. She now works as a lifestyle and entertainment coordinator working with local and national television shows. Barbara is planning a solo trip to Rome and is calling the adventure "Rome Alone". Sounds like she might be a great candidate to do a follow-up episode with to see how she fares on her first trip to Italy. She was very gracious sharing her time with me and I would like to thank her for being so candid during our chat.
THE REAL REEL
Make sure to check out Barbara's blog posts on her website for a look into Barbara's authentic highlight reel — the good, the bad, and the brutally honest. Barbara peels back the curtain and shuts down the chronic distortion that is social media by sharing her recipe to the "secret sauce" of a good life.
Barbara Majeski on social media:
Barbara's listening choice while traveling for work is:
Barbara enjoys listening to podcasts and music while she travels.
Click here to see other guests choices for listening while traveling
Barbara Majeski BIO
Welcome to my Second Act…
Barbara Majeski is a mom, on-air television personality, a cancer survivor and a passionate philanthropy advocate. In 2015 she was recognized with a global humanitarian award from Operation Smile after mobilizing hundreds of people to fundraise. Six months later she was diagnosed with stage 3 colon cancer and would captain this treacherous voyage with her three young children in tow. 
After a yearlong battle she emerged with an infused sense of purpose and zest for life. Today she is launching a global lifestyle initiative as the, "Curator of the Good Life", a three dimensional endeavor dedicated to inspiring people to live with purpose, style and adventure.