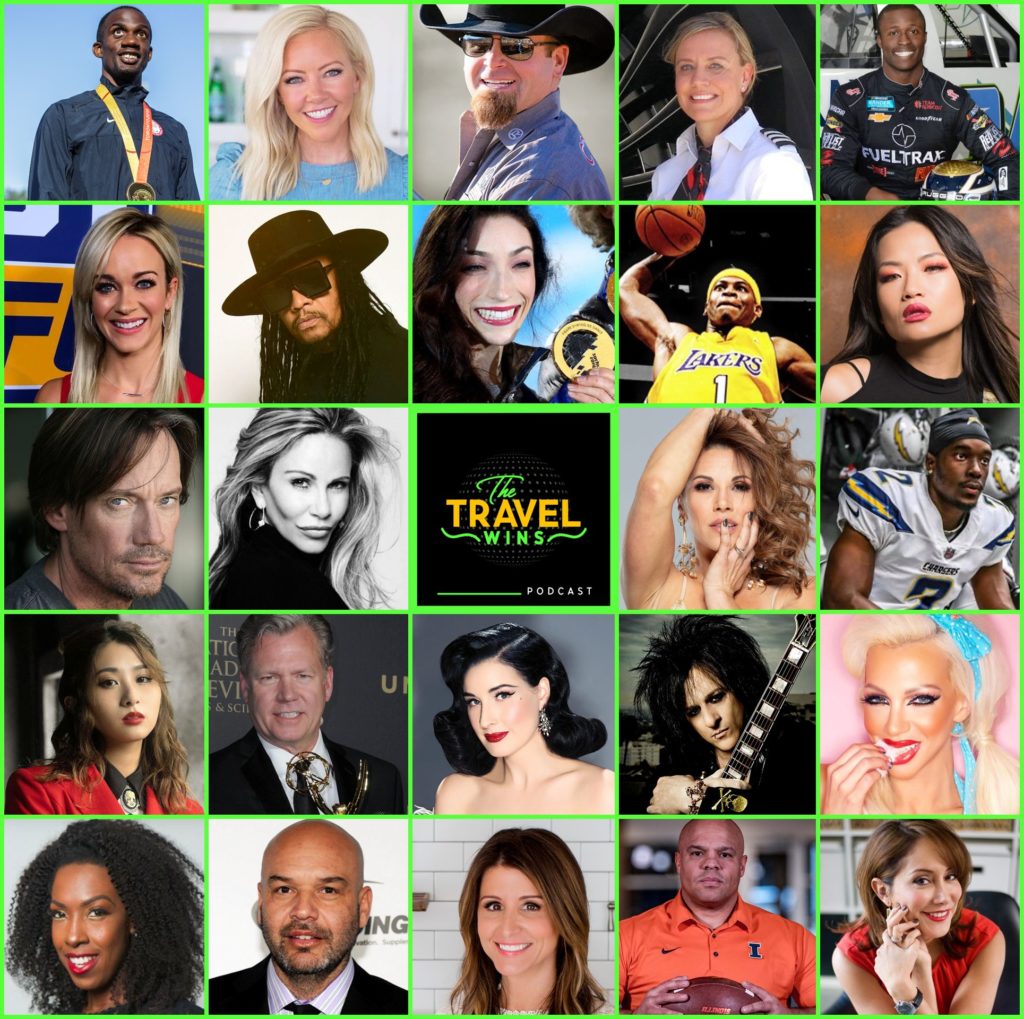 Business travel provides many great opportunities to see different places and experience new points of interests. There can be many hours to get to your destination and I wanted to know what people listen to when they travel for work? That is the question I thought about when I realized that I listen to similar songs and stations when I'm driving or flying. Many of the songs I listen to reminded me of being home or wanting to be home. I wondered what my guests use to fill their time, and ears, while traveling for their work. I started asking the guests on new podcasts and went back and asked the previous guests as well. The results started coming in and I was shocked that the vast majority of the guests had completely different interests in their music and podcasts.
The wide range of listening choices of my guests made me realize that as I work hard on making a podcast for other business travelers I need to be patient. All of the media being made available now makes it easier to get your work out in to the ethos of the internet but it also increases how many options there are for listeners. Growing up there were only a few radio choices to listen to music, sometimes being very repetitive. There are literally hundreds of terrestrial and satellite radio stations available now for business travel. Hundreds of thousands of podcast shows available thru your phone on multiple different platforms. Television was only antenna stations, roughly 8 main channels. Now there are multiple streaming platforms, cable tv with hundreds of channels, movies on demand. Grabbing attention is the key.
Here are my guests in order of appearance on my podcast and their listening choices while they travel for their business. You can click on their name below to be re-directed to their episode page on my website. My list is at the bottom, and while my list literally grew from seeing my guests' choices, the ones below are my mainstays.
Music is easy. Jazz playlist I have and an alt-country playlist. Also a Style Council playlist that calms me down.
Sturgill Simpson, Ryan Bingham, Band of Horses, Coltrane, Monk, Miles Davis
Favorite song is Southside of Heaven right now. Ryan Bingham.
I throw on Relax & Rest app and meditate for first 15 minutes of the flight during takeoff.
Podcast – Wait Wait don't tell me – puts me in a good mood
Bon Iver is my favorite band. I try and see them live all over the country whenever I can.
Tim Ferriss Podcast
James Altucher Podcast
King's X is perfect when he's fighting driver fatigue
Podcasts – Pardon My Take; Lights, Camera, Barstools; The Throwback Podcast
Music – As for music, I have a wide range of favorite artists. But what I do like to do while traveling is listen to music from that area. For example, when I was in Nashville for the NFL Draft I listened to a lot of country.
Asia Hall –
Favorite audible was Shoe Dog (the founder of Nike's memoir)
Currently listening to Unlabel (Marc Ecko's memoir)
Podcast – How I Built This (entrepreneurial)
Podcast – Lady Gang (pop culture)
Music – SHAED
I'm all about Afrobeatz when I travel. It's a genre of music from West Africa
Podcasts – Ed Mylett, Gary Vaynerchuck, Grant Cardone
Music – Darius Rucker
An eclectic taste of music ranging from Future to George Strait. Various podcasts including one called Stream Key. It's about tips for streaming on Twitch.
Elvis Pandora station
If I'm really tired I turn on the Disney station
Podcast – The Drive: Peter Attia MD
Rich Dad Poor Dad audio book
Nirvana and Bad Religion
"punch you in the face" punk playlist when the mood is right
High energy or House music when heading to Vegas
Gary Vee audio experience podcast
RnB, Hip Hop or soft jazz.
I'm more of a mood guy so it could be various hip hop artists or Sade.
Road Warrior Strong playlist
DMX "Party Up (Up In Here)"
Song – Shake Shake Senora, Harry Belafonte
Podcast – The Longest Shortest Time
Big Sandy –
He listens to the various albums he bought while traveling on previous trips.
Jethro Alcuaz –
Reggae music, but it also depends on my mood
Business travel allows for more and more choices to listen, relax, learn and interact with the advent of smart phones and the growth in the internet platforms. Technology takes asking the question "what are you listening to?" to a whole new level.