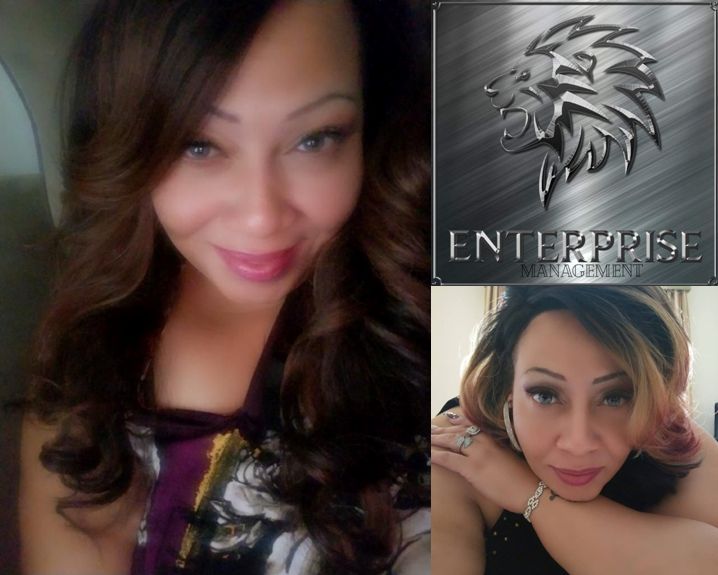 Today's podcast is with entertainment CEO, Toni Nicole. She is the founder & CEO of Enterprise Management and RE•IGN Movement which is a platform for Hip Hop Artist Development and Management.
We talk about her personal travel habits and some tips. Toni gives tips to her younger artists about the differences between traveling for fun and traveling for work.
Toni Nicole Quick Bio
Enterprise Management is a firm that manages Recording Artists / Actors / Writers / Comedians / Speakers. They also provide management and marketing to businesses and brands. They promote Networking Events, Conferences, Concerts, Workshops, and Fashion Shows to name a few.
She is also a Co-Founder of Act of Faith Hands of Love Organization alongside National Gospel Recording Artist Howard Sapp. This organization is nonprofit. They execute community events, concerts, and conference in the USA and around the globe!
Toni Nicole Hip Hop Development on social media:
Toni's traveling music/song/podcast choice is:
DMX – Party Up (Up In Here)
Click here to see all of the guests listening choices when traveling.
Transcript:
00:04
hey on today's The Travel Wins podcast I'm
00:06
lucky to have Toni Nicole. How are
00:08
you hey Toni
00:10
excellent Toni is the CEO and
00:13
founder of enterprise management and
00:15
Reign management and thankful to have her as
00:18
we're both catching flight you have one
00:20
coming up tomorrow and I've got one in a
00:22
few days so how's everything going for
00:25
you everything's going pretty good
00:27
everything's been steady it's been busy
00:29
constantly making moves in between
00:33
states so yeah it's been good that's fun
00:38
so what exactly what is Enterprise
00:41
Management arranged and how did you get
00:43
started with that
00:44
so Enterprise Management is the
00:47
entertainment management company where I
00:50
assistant manager recording artists
00:52
actors producers screenplay writers
00:55
comedians authors you name it anyone
00:59
that needs assistance in the
01:01
entertainment industry
01:03
that's what we're here for rain movement
01:06
is a division that is under Enterprise
01:09
Management that I created specifically
01:11
for hip hop recording artist so right
01:16
now currently have two clients under
01:19
that division okay kind of behind the
01:23
scenes of actual the music industry is
01:26
how much moving around and helmeted
01:29
moving parts or I guess that a lot of
01:31
people don't see it first management
01:34
publicist yeah well pretty much like
01:37
Enterprise Management we do everything
01:39
like we we take care of the you know
01:42
being a publicist we take care of the
01:44
marketing I have a management team of
01:47
seven people so we pretty much develop
01:51
formulas and campaigns for all of our
01:53
clients especially in the music industry
01:56
so we know that that industry changes so
01:59
much as far as like the elevation of of
02:03
where artists goals so we make sure that
02:06
everything is pretty much taken care of
02:08
I for one have been in the music
02:13
industry
02:13
over 20 years so I've seen it evolve
02:16
into a different level that's it I would
02:21
I would say what I'm trying to think
02:22
real quick but I would say the music
02:24
industry probably changed the most in
02:26
the last 15 to 20 years just with the
02:29
with technology you know farting yeah I
02:35
mean every 20 years knows cassettes and
02:38
CDs yeah exactly
02:42
yo natural albums yeah so you know we
02:46
were phasing out albums I mean you still
02:49
got some albums you still have you know
02:51
the DJ's they're still doing old-school
02:54
mixes but even that's starting to become
02:56
extinct because now you have mixing
02:59
boards and they're doing everything
03:02
different so you know everything is
03:06
digital now well even the the
03:08
distribution of records you know being
03:11
used to have the record labels actually
03:14
produced albums and promoted the albums
03:18
and now it's all digital
03:19
yeah everything's digital so now you can
03:23
go on Amazon and you can buy a single
03:26
and download it so they can go to your
03:29
mobile device it's the one of vs. yes
03:32
Tinley versus going to you know or
03:36
ordering a CD you know like before you
03:40
know it mixing you know there's not
03:43
going to be a music section in Walmart
03:46
or Best Buy you know this is what we've
03:48
done online you know everything is just
03:50
digital download and I think that that's
03:54
what's really changed for the record
03:57
labels you know what do they doing it ya
03:59
know just because the artists and in
04:04
firms like yours can set up the tours
04:07
they can set up for a lot of the
04:09
promotion the publicist they are stuff
04:12
so what does what does Columbia Records
04:14
or Capitol Records you know what are
04:18
they providing they're having to
04:20
restructure a lot of the ways in which
04:23
they use to more accustomed to so when
04:26
it comes down to
04:28
even down to the front money per se the
04:32
advances are different like I came
04:35
across a record label there were
04:38
independent label and they weren't even
04:41
when they wanted to sign an artist on
04:43
but the way they were doing it is okay
04:46
well we can promote you under the label
04:48
but you have to pay for these packages
04:50
so now they're actually expecting
04:52
artists to pay upfront so – you know
04:56
just to be recognized you know just to
05:00
have you know the leeway that they need
05:02
to have as artists so that's how some of
05:04
these independent labels are doing but
05:08
the major labels that are less yeah the
05:10
major labels that are left there are
05:13
doing some advances but at the same time
05:15
the turnaround to pay in these you know
05:19
paying the money back is ridiculous
05:23
well they have the 360 deals now that
05:25
they never had before I remember yeah
05:28
yeah where they want a piece of the
05:30
merge the two er everything yeah yeah
05:34
what they want to do before that was
05:37
always left to the artist you know I
05:40
mean they would get that because from
05:42
what acted so I watched some of the
05:44
documentaries and all that and you know
05:46
it is the things that make their money
05:49
on the record sales man and even the
05:53
distribution but now now the record
05:55
sales aren't there so now they've got to
05:56
make their money from everywhere else
05:58
yeah because I mean if you think about
06:01
how the distribution was back then you
06:05
were thought you were getting something
06:06
when they would pay you 75 cents off off
06:10
of a CD yeah 75 cents or a dollar – on
06:13
the CD or a per album and when they will
06:17
break that down and you know you
06:19
multiply that by selling platinum levels
06:22
where you were selling over millions of
06:24
copies you know or or you double
06:28
platinum or something like that back
06:30
then like the era with prints in Michael
06:33
Jackson you know that's how they made
06:35
their millions because they were always
06:37
selling out their records but now the
06:39
count is so different
06:41
put money off of a digital download
06:43
because you got so many different faulty
06:48
systems who are downloading the music
06:50
for free and there's no tracking on that
06:53
yeah fundin you know I mean as bad as my
06:58
sense there are times when I'm driving
06:59
down the road cuz I travel a lot for my
07:01
work and and and I I put on YouTube
07:05
cuz I have unlimited data on my phone so
07:08
I'm going YouTube and start watch it I
07:10
won't watch the video though I'll just
07:12
play the music here's it through the
07:15
YouTube channel from that's free yeah so
07:18
so so it's almost like why buy it you
07:21
know when you can listen to it for free
07:24
you know because YouTube is not doing
07:27
like title of some of them where they're
07:29
only giving you a certain amount of of
07:32
minister listen to a song you know then
07:35
you have to pay for the membership in
07:36
order to listen to full access or even
07:38
download yeah so you know it's so
07:41
different now but yeah a lot of people
07:43
are even downloading music from YouTube
07:47
for free now jay-z
07:49
wised up and he was able to block some
07:52
of his newer albums that were released
07:55
so that no one could download them
07:57
through YouTube yeah so he he with the
08:01
extra mile on doing that I don't do that
08:04
I have to my friends are artists exactly
08:08
yeah you want to be supportive and I
08:10
think a lot of times people don't
08:11
understand you know you want to support
08:13
the artists because that is part of
08:15
their income and you know there are
08:18
still tracking of the music when you are
08:21
paying that emails royalties are still
08:23
being calculated and being accounted for
08:26
well I would like I didn't go I mean I
08:29
think it's the misconception is that
08:32
I've had a few NFL players on my podcast
08:34
lately and there's a misconception is
08:38
everyone's Cam Newton you know
08:39
everyone's you know drew brees making
08:43
you know 10 15 20 million a year well
08:45
yeah the guy's the majority of the guys
08:48
the Basinger the guys are making a
08:50
hundred 150 thousand a year then and
08:55
you know it's like artists everyone
08:56
takes all its yeah you're an artist it
08:58
doesn't matter I miss if I take a couple
09:00
dollars from you but a lot of the
09:02
artists unless you're that top-level
09:04
Drake jay-z you're not making a lot of
09:08
money yet and so 75 cents or a buck and
09:12
help yeah yeah that's just me it's a
09:20
very tedious business yeah well yeah
09:24
that like I said I mean I think there's
09:26
a misconception that you know an artist
09:28
goes up and sings a song and then just
09:30
start stirring and everything's fun you
09:33
know and then there's a lot of behind
09:35
the scenes stuff that happens that has
09:37
to happen just just like well you know
09:40
you're you're heading to Italy huh yes
09:44
I'm heading to Atlanta one of my artists
09:47
is having an album release on a
09:50
listening party tomorrow so I have to be
09:54
in attendance for that make sure
09:55
everything runs smoothly well how long
09:58
will that be
09:59
how long would triple that before two
10:01
days or mm-hmm
10:06
for one a to our party no I it in for
10:15
another hour so this is routed
10:16
differently yeah but yeah it's a three
10:21
hour party and the guest me attendees
10:23
will have fun about three hours but for
10:25
you planning it set scheduling getting
10:28
everybody else getting plates
10:30
yeah networking and everything like that
10:33
yeah because you mean that's that's the
10:36
biggest thing when we're doing the
10:37
events when we put this together and we
10:40
want to make sure that we allow enough
10:42
time to be able to network with people
10:46
the guests that come because you never
10:49
know what opportunities happens you know
10:52
when you're talking to people you never
10:53
know about the connections that can be
10:55
made so you know just making sure that
10:59
the promotion and PR is set I'm always
11:02
very hands-on with every event that we
11:05
do so no matter what's going on
11:09
I have like a gang plan ABCD I don't
11:13
know making sure that this person is set
11:15
up making sure that sound check is done
11:17
making sure that everybody is in
11:19
position where they need to be who's
11:21
Manning the door all that kind of stuff
11:23
so it's easy right yeah easy when you've
11:28
been doing this for some so long Enoch
11:32
Bible of I as well so yeah I've yet to
11:36
meet the overnight success you know that
11:39
leads a person in business who just oh
11:41
six months ago I started doing this and
11:44
I've just been world with it's always
11:45
you know twenty years fifteen years
11:47
thirty years right you know and then and
11:51
then you get that I have two daughters
11:53
in their twenties and and their friends
11:57
and so I was like oh how do you do that
11:58
go yeah thirty thirty plus years that's
12:00
how I got to do this you know yeah yeah
12:04
I tell people all the time to see
12:06
outside of I do public and motivational
12:10
speaking outside of just doing you know
12:13
enterprise management and great movement
12:16
so I do speak on a lot of how you know a
12:20
lot of things doesn't happen overnight
12:22
you have to look at building your brand
12:25
up it takes it will take a while you
12:29
know I'm saying I mean unless you
12:31
stumble across a fortune or something
12:33
like that yeah that happens with people
12:37
but that can not get you ready even at
12:42
that time so it's like you really want
12:44
to be educated and learning about what
12:47
you're building and not be so quick to
12:50
okay rule I want that success on what
12:52
that car I want the house I want this
12:54
that will come but you want to make sure
12:57
that you can sustain and then and
12:59
maintain what you're going after because
13:02
you can't do that if you're just trying
13:04
to get overnight success you're not
13:06
going to to win you know you're not
13:09
going to really get the fulfillment out
13:10
of what you're building
13:11
waste of time hey that's that's why I
13:16
figured out why I'm won the lottery yet
13:18
yes I would elaborate me
13:25
there's a different plan for me out
13:27
there everybody has their own using plan
13:31
so you know as much as I would love to
13:33
win the lottery and reduce my time then
13:36
okay well I guess I got some more
13:37
learning I need to do exactly right I
13:42
guess I have two traveling questions for
13:44
you for you what's the most difficult
13:46
part of the travel and then what do you
13:48
think the second question is going to be
13:49
for your artist what's the thing that
13:52
they don't think about beforehand like
13:55
if you find a new artist and you go
13:57
Penny's never been on tour before blows
13:59
him away or makes him go this is what I
14:02
expected well the biggest thing timing I
14:05
have to put in is timing I have one
14:09
artist where they totally missed their
14:12
flight on they was prepared they know
14:17
everything was set checked and some
14:19
luggage and you know they weren't paying
14:23
attention
14:24
call for the flight missed the flight
14:27
and like well you have a show to do you
14:33
missed in the flight you know you
14:34
getting penalized for that not only a
14:37
reflection on you definitely reflect
14:40
upon my company you know cuz I'm
14:43
representing you
14:44
Oh timing I was the biggest thing and
14:47
they have this hiccup moment with all
14:50
yeah I need to be on time absolutely you
14:53
need to be on time you know I'm we're
14:56
flying out and as you already know
14:58
flights can be unpredictable you can't
15:01
always you know all the kind of stuff
15:03
can happen
15:05
we at the airport you know or even when
15:08
you're coming flying in and god forbid
15:11
you to misplace your luggage or your
15:14
luggages lives you know it's all kinds
15:16
of stuff so I hate flying into huge
15:20
airports but I know I have to you know
15:25
like Atlanta's the worst to me Atlanta
15:29
is like the worst I can't stand it but
15:31
you know so far the many times you fly
15:35
into a year the hang of it
15:36
you know where to go not to go and you
15:40
know you basically need to have on some
15:41
good running shoes and you can get to
15:43
the you have a short layover and I try
15:49
to tell them I try to tell my artist
15:51
like do not get caught up thinking that
15:52
although I can leave if you have an
15:55
outer layer but you need to stay put
15:56
don't even dare leaving the airport to
15:59
go outside anywhere it's not worth it
16:04
you have to get back in you know check
16:08
in make sure everything is cool and then
16:10
you have to get where you need to be to
16:12
UM for your departure you know for you
16:15
to get onto the plane so I tell people
16:18
do not leave the airport if you have an
16:21
hour
16:21
you know layover don't do it I mean
16:25
there are so many conveniences now at
16:27
the airport's that you that you don't
16:31
need to unless you're trying to meet
16:32
somebody specifically or whatever which
16:34
I never did I was along with you unless
16:37
I had like a four or five hour layover
16:39
yeah that is different yeah but you know
16:42
God job I wouldn't answer that for me I
16:46
wouldn't want the stress of wanting to
16:47
have to get back in line and do
16:48
everything all over again
16:50
exactly it's very time-consuming you
16:52
don't want to do that because of lines
16:54
get long they get little because you
16:56
know especially at particularly times
16:58
that you're traveling you know midday
17:01
morning is long just people are trying
17:04
to get early flights people are getting
17:05
new flights you know you're gonna wait
17:08
you have to wait and there sometimes if
17:10
you waiting in line I mean you're barely
17:12
cutting it close to getting onto your
17:15
next flight you go through security you
17:17
know all that kind of stuff just like I
17:19
said just the stress it's not worth it
17:21
for me it is it'll work for me me better
17:25
so you know I always tell like I tell my
17:28
team like when we're traveling make sure
17:31
you got everything they should we stay
17:33
together I hate chafing like kids but
17:36
I'm like I gotta make sure we're all
17:38
together so that we can get on this
17:41
plane together get off this plane
17:43
together and everything's fine I don't
17:45
have time to be trying to send out a
17:48
search party
17:50
whatever yeah one person is not home
17:52
alone this is not you know going through
17:56
that because not worth it
18:00
in my previous life but I was a manager
18:03
I had 70 people that work for me and I
18:06
know that is the one thing I don't miss
18:10
about being a manager anymore is hurting
18:15
the Cape's
18:15
you know just like come on come on the
18:21
responsibility this is something that it
18:24
really is yeah I'd be fine I'm ready
18:27
and then there's always there's almost
18:29
always one person you forgot a bag or
18:32
left her phone somewhere yeah yeah or
18:38
forget the ticket you know forgot the
18:40
boarding pass that I can't locate it on
18:41
their email or something yeah I'm one
18:44
hand here and I'm like ah that's where
18:50
you earn your money yeah yeah I figure
18:53
that when you're in your buddy feeling
18:56
all that schooling all the BS
19:01
are there any hotels that you try to
19:05
stay at or is it just wherever
19:07
whatever's Kinkos how do you how do you
19:09
go about finding a place to stay and
19:11
tell I'm gonna tell you about me I have
19:14
been called a hotel snob okay and this
19:18
particular brand that I stay at and I
19:20
stay at only and I've built up my points
19:25
a lot so that can get four nights and
19:27
you know Marriott brands se Marriott has
19:31
teamed up with Starwood Preferred hotels
19:35
which is like the Sheraton and the W
19:37
Hotels so basically I can use my points
19:41
at either one of those brands Hilton's
19:43
Hyatts Marriott's those are usually the
19:48
brands that I go for and now if I'm
19:52
really got to stay somewhere and there's
19:55
no other choice I will stay at a choice
19:58
hotel only if it's a comfort sleep or
20:01
comfort me and I'm nesting
20:02
yeah
20:04
I don't do it I don't do the motels
20:09
where I have to get to my room from
20:12
outside you know interior room my team
20:21
will tell you they were if they were
20:23
here on the phone now they'd be like yes
20:25
they will repeat everything that I just
20:27
said to you she does not do rooms when
20:31
you got to go in from the outside they
20:32
have to be interior like I thought if
20:37
you sound very silly to my wife this is
20:43
kind of big resort and there's a villa
20:45
there is a different story you know
20:48
front door with a doorbell is different
20:50
yeah I'm kind of fear for my life I
20:55
don't know where I'm at tight atmosphere
20:57
those type of motels no I'm not doing it
21:00
see for me when I when I travel when I'm
21:02
on the road I don't really care as long
21:05
as it's pretty clean I'm good you know
21:09
but yeah when my wife comes it's a whole
21:11
different whole different world
21:13
yeah we're funny you know in particular
21:16
you know really we're not going for that
21:20
no doubt about that one how much
21:23
traveling to us the book for at near
21:27
entertainment management business um
21:29
well the travelin is picking up so I'm
21:33
probably going to be traveling about for
21:36
this year fifty percent another time I'm
21:40
probably going to be on the road things
21:42
are starting to pick up now with the
21:43
traveling so I'm looking at over the
21:46
summer I'm going to be doing those
21:48
traveling one semester so they're going
21:50
to Chicago going to Fort Myers Florida
21:55
be back and forth to Atlanta because I
21:58
do have a lot of clientele in Atlanta
22:00
and then also going to Africa October
22:06
some go to Kenya Africa to do a big
22:09
conference and we're also going to be
22:11
breaking ground to build a clinic and a
22:13
school there so that's
22:17
happen the first week of October and
22:19
then Dubai is in November so that's
22:23
about it right now
22:25
oh that it just have to buy for right
22:31
now so anything else can be added at any
22:34
time so you know that goes right here
22:38
you'll know it always like that yeah
22:41
that's a lot that's awesome traveling
22:44
though I mean going to Kenya for that
22:45
reason yeah it's work but it's got a
22:49
bigger purpose yeah yeah does so you
22:53
know there's like a family we do
22:54
conferences in different countries and a
22:57
mid year because I also partner up with
23:00
I have a business partner outside of my
23:03
entertainment company where we have a
23:05
nonprofit organization to go to
23:07
different countries and we do like
23:11
different conferences and we you know
23:15
help is much as we can we do stuff here
23:18
in the United States but we also do
23:19
stuff you know in different countries so
23:21
next year I think we're going to be
23:23
going to Tokyo to do a conference and
23:27
some other some other places in London
23:31
so I got it I got to get with him again
23:33
to see what our plan for 2020 is going
23:37
to look like so cool though I mean just
23:42
bring it I'm answer this question how
23:49
important a lot of the successful people
23:52
I talk to have multiple things going on
23:56
there it's very rare to go oh I do this
23:59
job and that's it it's always it's a lot
24:03
of people say you know I was just Marcus
24:05
Peterson the you know wide receiver for
24:07
the Chargers but he doesn't post he does
24:10
public speaking he's got his MBA he's
24:13
got he does modeling he just New York
24:16
Fashion Week in Paris Fashion Week he
24:18
did his own apparel brand that he's 25
24:22
26 years old yeah he does alive
24:25
yeah I've kept that with what he does
24:27
yeah he doesn't love and that's very
24:30
impressive for his
24:31
age oh yeah absolutely you know and but
24:34
like even like yourself you know your
24:35
your Senor going when you'd be busy just
24:38
with your entertainment stuff but you're
24:40
also doing the nonprofit stuff and then
24:43
the building buildings in different
24:45
countries and different conferences in
24:48
public speaking and see this is the new
24:52
term now the new term now that people
24:54
are using is called being a serial
24:57
entrepreneur the new terminology that
25:00
people are using and I would call that I
25:03
was called a serial entrepreneur I don't
25:06
think what is that you know and then it
25:08
had me thinking and I'm like okay the
25:11
serial is really not a good term to you
25:13
because you think about serial killer
25:16
and I said well yeah but it's multiples
25:19
is different things it's different you
25:22
know
25:23
interviews that you're involved in so I
25:27
have been called that I've been called a
25:30
mobile I'm not a mobile yet yeah yeah
25:37
I'm saying yet because I think is
25:38
leading there with all the different
25:40
things that I'm doing so you know
25:41
sometimes you got to speak that ahead of
25:43
time but there yet you know I caught
25:47
that I'm heavy yeah yeah exactly but you
25:51
know it's just different different thing
25:53
you know you're entrepreneur so you're
25:55
tackling when you have so many ideas I
25:59
put it like this and you have so many
26:00
ideas and you don't know where to place
26:03
them you're constantly trying to figure
26:05
out what you're going to do with these
26:07
just that there I stay up to 3 o'clock
26:09
in the morning trying to execute
26:13
different ideas that I have in between
26:16
time of me working and I'm like okay
26:19
well I want to do this or I'm going to
26:21
create this program for the men I want
26:24
to do something for the limit or I want
26:26
to do this marketing campaign for the
26:28
artist or I want to see if I can get
26:30
some kind of acting panel for the actors
26:33
you know you're constantly thinking
26:34
about different things you know and then
26:36
like with me I talk with different
26:39
networks and corporations – on behalf of
26:43
you know finding
26:45
opportunities for my actors for my
26:47
screenplay writers and so forth so you
26:50
know I'm constantly talking to people
26:52
and costly staying busy so I can
26:55
understand the term of being called a
26:56
serial entrepreneur so I'm going to
26:59
Tyler episode that just for you yes
27:04
Nicole you're an entrepreneur you know
27:08
you think do you think that's um is it
27:12
the way you've always been or something
27:13
that you've learned that you had to do
27:15
to survive I've always been that way
27:18
okay always been that way and i'ma tell
27:21
you what really started for me
27:22
so back in 98 I had the opportunity of
27:26
working with vibe magazine because vibe
27:28
magazine had just came out when see
27:30
Jones introduced it so it was him and
27:34
then Keith Clinkscale
27:36
which was the editor in chief at the
27:39
time so I was able to meet with Keith in
27:43
Atlanta Georgia for a music conference
27:46
that they had put on courtesy of my
27:49
magazine and I wanted to learn more
27:51
about the music industry then so I said
27:54
was perfect opportunity for me to go
27:56
there and it absorbed everything that I
27:59
could at that time of what music
28:01
industry consisted and he saw me and he
28:05
saw my drive and everything and he was
28:07
like you know what why don't you come on
28:09
board with us and travel with us and we
28:13
can you know pretty much train you up on
28:15
how to conduct these these seminars and
28:19
these concert series and so forth so I
28:23
liked a lot by just being under by
28:26
magazine and that's where really sparked
28:31
that drive for me for the music industry
28:33
was just that moment I gotcha but do you
28:38
think that's something I mean I guess I
28:40
look at and go there's there's a lot of
28:42
20 year olds out there that think they
28:45
can do it but you know I don't know it
28:49
like I'm the same way when I talk to you
28:51
that's that's how blurry how this
28:52
podcast got started you know the number
28:57
one salesman in the company that
28:58
work for I'm making more money than I
29:00
ever thought I'd make and yet so why
29:03
would I start a podcast you know because
29:07
it's time-consuming it's setting up
29:08
appointments its editing its audio its
29:11
publishing its website yeah yeah it's
29:15
just way my brain works and then when I
29:17
talk at different people I'm always like
29:19
is unlike you I'm like okay well what if
29:22
you get that nuts you know what so to
29:25
start with this and then move to that
29:27
and mama box Deloitte the next steps
29:30
yeah things change all the time you know
29:33
I'm saying so you're always willing to
29:35
find a way and you can make different
29:38
avenues better everybody is is solely in
29:42
competition of how they can create
29:45
something new or something different
29:47
they write they mail publicly say it out
29:50
loud but that's what you're doing you're
29:52
actually in competition with other
29:54
entrepreneurs that you haven't even met
29:55
yet
29:56
that you you know you come across and
29:58
see what everybody else is doing but
30:00
you're trying to invent what is the best
30:02
thing for you to do with your butcher
30:05
podcast for which our company or with
30:06
your brand I'm constantly doing that
30:10
every day when it comes down to
30:12
Enterprise Management and rain so you
30:15
know I'm looking at that all the time
30:17
but what is it really yeah
30:21
hey I woke up before 3:00 this morning
30:23
so I'm good with you okay yeah right
30:26
I'll take a 10-minute nap and then I'll
30:29
just keep going you know yeah I went to
30:32
bed at 3:30 and then I woke up at 7:00
30:34
so I was like okay well I'm up this
30:37
early I wanted to sleep in a little bit
30:39
but I didn't work so like all of my day
30:42
I'm just a I'm same way like my was like
30:45
you know you can sleep in saying like I
30:48
know but then I wake up I like pull with
30:50
that X or two or three hours I can get
30:52
stuff done yeah it doesn't that doesn't
30:54
that doesn't affect my wife and I
30:57
spending time together you know right
30:59
exactly I can release some of the
31:03
pressure off my brain and really enjoy
31:07
it enjoy the time that we spend together
31:08
versus voice thinking about what I
31:10
should be doing instead of spending time
31:12
with my wife
31:13
so that's about nuts how do you balance
31:19
your travel a lot doing all how do you
31:21
balance friends families relationships
31:24
and then with all the traveling you're
31:26
doing well the thing with my life is I
31:32
do at times allow hours where I can just
31:39
really sit back and listen to music but
31:42
because I love what I do and then
31:44
basically my family is a part of my
31:47
business so we're pretty much in it
31:51
together we why we're out of town
31:54
sometimes we have downtown down times we
31:57
may find like maybe a top golf or fine
32:01
some kind of amusing it cuz we're big
32:04
kids too at times you know we're going
32:06
and this you're never too old to go
32:09
bowling you know too old to do golf you
32:11
never too old to you know play games
32:14
stuff like that so you know that's what
32:19
we normally do we have downtime and we
32:21
say okay there's a little entertainment
32:24
thing let's go check it out let's do
32:26
some bowling let's do karaoke you know
32:29
we make it fun you know but you make it
32:32
fun and stuff like that so that's
32:35
usually where the balance come in it I
32:38
shut myself down if I feel like I'm
32:40
being worn out or I'm overworked I will
32:43
say okay it's time for a vacation I'm
32:45
going to shut off my phone I'm going to
32:46
get nothing you know and I'll let my
32:49
people know excuse me I let my team know
32:52
hey I'm going to be unavailable for 48
32:56
hours so you know anything that you got
32:59
going on please contact me on this day
33:03
and we'll tackle it or this is my backup
33:06
contact that person does get back to me
33:09
and then that's it because you have to
33:11
do that you have to you have to take
33:14
time out for yourself
33:16
and because you've got to burn yourself
33:18
out yeah that's I would say I'll tell
33:23
you that I think
33:26
a lot of the younger people that I talk
33:27
to that do what I do I'm outside sales
33:29
rep so you know I work for a clothing
33:32
company and we have four line releases
33:34
years on out on the road four times a
33:36
year doing the same wrapping pretty much
33:39
but the bill the young people tend to
33:42
easy they're either super lazy and
33:45
they're just they do the bare minimum or
33:48
they just want to work work work and
33:50
make a lot of money and for me it's the
33:53
balance in between because I've done
33:55
both you know I might I remember my
33:58
twenties and her I was like I gotta go I
34:00
gotta go make as much as I can
34:02
money money money I have two small kids
34:04
and wife had the whole thing go now it's
34:08
a balance now I've been offered other
34:10
positions that were maybe a little bit
34:12
more money I didn't have the the
34:16
work-life balance you know so I'm
34:20
hopefully people can hear our stories
34:23
and figure that out quicker than we had
34:26
you but you never know right right and
34:29
that's that's always been a goal of mine
34:31
I'm like you know don't go exactly the
34:35
same route I went find a different route
34:38
to go you know I mean be inspired but
34:40
buying your own way yeah because they're
34:44
gonna do it anyways I mean for the most
34:46
yeah exactly
34:48
I tell my daughters all the time you
34:52
know I'm gonna go we're heading you know
34:55
you were I drove in a car and I was
34:57
heading towards a cliff no one told me
34:59
there was a cliff there so thankfully I
35:01
didn't go off the cliff but I wasted a
35:03
lot of time not knowing that there was a
35:04
bridge just around the corner right so
35:08
now I'm trying to tell them where the
35:09
bridge is and they're still going
35:10
towards the cliff because they think
35:13
they know better or do they think you
35:14
know yeah yeah yeah yeah oh man whatever
35:17
okay I'm telling you that's a cliff
35:20
there there's a cliff there you don't
35:21
tell you the bridges right over there
35:23
there yeah yeah oh man whatever we know
35:29
the GPS in the same way there's been
35:33
plenty times that your GPS is the same
35:35
way I was in Miami I kid you not I was
35:38
a me me and a friend of mine we were
35:45
there and it was kind of like a business
35:47
last girls trip first beat and GPS we
35:51
were looking for someplace to eat
35:52
looking for at Friday's seems like
35:55
Friday's well so they had us on 95 and
36:02
the GPS had been there to tell me that
36:06
my destination was on my right and I'm
36:08
on a major highway so I'm like what are
36:11
you talking about you know you get ready
36:14
behind us I think I think GPS was trying
36:17
to set us up to die I don't know what
36:19
was about to happen because when you're
36:20
95 in Miami driving it's like the Indy
36:23
500 don't nobody know where 80 80 miles
36:26
an hour means it's like they're actually
36:29
doing the speed limit of what the
36:31
highway is 95 or 100 so you know this is
36:37
don't nobody understand me slowing up or
36:40
pulling over to the side they're going
36:42
to help me there but you best believe my
36:44
car is going to be dented up or the rim
36:46
is going to be dented up so it is
36:49
terrible like it's for me I mean isn't
36:54
the same way yeah I always tell people
36:57
like you know I used to live off maps
36:59
like actual maps that you'd have to
37:02
unfold and find you know go to section
37:05
geniuses that's how was when I grew up I
37:08
had the same thing we opened up a map we
37:12
looked and we we followed it used to be
37:15
tedious time but we would try to figure
37:19
out if we were right here okay right
37:22
here then the road that we need to be on
37:25
is one block over so we need to get to
37:27
that block and it says that's the street
37:30
even that quest member you have to
37:33
probably a question yeah on your
37:35
computer and with the dress of the dress
37:37
where to go and necklace got you there
37:41
safe
37:42
the GPS GPS will tell you that they're
37:45
going to reroute you they they're going
37:47
to tell you this that they want you to
37:51
turn around
37:52
back in traffic knowing that there is a
37:54
quicker way up here just like what she
37:56
was talking about the cliff no one is a
37:58
quicker way up here if I just go
38:01
straight up but it's telling me to go
38:03
around where I'm wasting ten minutes I
38:06
am if you ever have to use GPS going
38:09
through LA oh don't go too fast this
38:13
route because you know on paper if they
38:16
show you the fastest route but they also
38:18
try it's like if it's like six o'clock
38:21
5:30 at night and it's saying oh I
38:23
should cross Melrose here like well it's
38:25
family at seven lanes wide stopping
38:29
their traffic I'll never be able to talk
38:31
so yeah my boy yeah
38:33
traffic light oh my god and I put her
38:36
right now rerouting me and yeah been
38:39
down that road yeah no I would never
38:42
dare use the fastest route the GPS in LA
38:47
I would never do that
38:48
no not recommended dollar you come out
38:54
here Belair um I should be coming out to
38:58
LA possibly next month I should be
39:01
coming out there have an important
39:02
meeting that I have to be a part of out
39:05
there yeah we'll try and make it some
39:08
nice weather for you
39:10
you know I'm looking forward to it
39:13
whatever I can do to make weather nicer
39:16
for you just let me other days and I'll
39:18
put in the request okay I sure will
39:22
I make sure and I put in my list of the
39:25
climate what I'm really expecting and
39:28
these guys take it that way never know
39:32
we had we've had this year's been the
39:34
the wettest year I've ever had I mean
39:37
we're getting record rain and you got
39:40
more rain two days ago then we get in
39:42
the whole month of May on average so and
39:47
now it's clearance honey go figure
39:50
the game getting a little bevery thing
39:53
yeah that's that's the other thing with
39:57
traveling that I've found is like you
39:59
said you know you haven't check what
40:00
Atlanta looks like this we get I'm
40:02
always doing that my coach feels good if
40:05
I
40:06
– go – you know winston-salem or
40:08
Minnesota or North Dakota or Florida
40:11
three three or four days I might have to
40:13
take a couple different things
40:15
mmm absolutely yeah you have to like
40:21
they I get picked on a lot because when
40:23
I travel you know they always say ocean
40:27
you always travel like you want to stay
40:29
for a month I'm like I'm options because
40:31
I never know how the weather's gonna be
40:33
so I need to make sure that you know
40:35
Kevin will be honnestly
40:37
okay needs just cool if it's gonna be a
40:40
time where it's gonna be kind of cool
40:42
which right now we're not at that season
40:45
where it's going to be cool anymore like
40:47
you know how was it beginning a year but
40:49
still you know this weathers bipolar is
40:52
very unpredictable in the south so I
40:54
don't never know what's gonna happen so
40:56
it can be called one moment and then it
40:58
can be 90 90 degrees an egg so anything
41:02
can happen I know I'm going to Denver on
41:04
Tuesday supposed to rain and be a high
41:07
of 59 I think and then I'm leaving
41:11
without with a low in the 40 still like
41:13
42 and then Thursday when I'm leaving to
41:17
come home it's supposed to be in the low
41:18
70s I mean it's crazy right
41:22
you know you can either sleep or
41:24
Thursday and I need a raincoat for
41:26
Tuesday and yeah yeah and you might as
41:30
well go ahead and get stuff for your
41:33
sinuses because you can catch a cold
41:35
because that's the kind of weather that
41:36
is will have you under the weather you
41:39
know have you catching a cold you know
41:40
how do you have allergies sinus attacks
41:42
you name it I I try to always I mean
41:46
whatever I have to travel in a plane a
41:49
lot mm-hmm
41:51
um for me I'm taking a lot of vitamin C
41:54
vitamins at least just because I know
41:56
I'm going to be around potentially oh a
41:59
lot of sick people yeah yeah yeah
42:02
because you have some people that are
42:04
just not conscious of covering their
42:06
mouth and we're on the airplane you're
42:08
very close together so you you're
42:12
breathing in other people to charge
42:14
yeah there's no escaping your business
42:17
caping you know
42:18
you is once in a blue moon that you can
42:21
look up and have a roll only to yourself
42:25
you know yeah and yeah because that
42:28
happens to me every once in a while I
42:30
did sometimes of course you you sit in
42:32
that row and you got some people or
42:34
somebody that's sitting with you and
42:36
they're talking your head off so you
42:38
really don't feel like talking you just
42:40
want to listen to your music the whole
42:41
flight and and just you know just wait
42:45
to land or try to catch some Z's
42:48
something you never yeah you never know
42:52
I mean I literally had both work I've
42:54
had really nice people next me no it was
42:56
a pleasure to talk to you I've had some
42:57
kids next to me yeah I didn't feel like
42:59
dealing with it then I don't I'm had an
43:02
open Rose and I'm like oh little large
43:05
yeah this doesn't yeah don't don't you
43:07
feel like you're on top of the world
43:09
when you have like nobody there wrong
43:12
with you you know you can pretty much be
43:14
comfortable you can stretch out you
43:16
don't have to worry about any any part
43:20
of your body touching anybody else yeah
43:22
exactly that's so true yeah we watch a
43:30
while on my luck up on first class but
43:32
other than that you know if I have to
43:34
catch something reasonable in this
43:36
economy then I'll do it you know once I
43:39
get there I'm from Sam same way I mean
43:42
for me I did I take her everything's out
43:45
of my pocket so the company did I hate
43:48
for anything so mm-hmm
43:50
like I said when I go off my wife a
43:52
little different when it's just me I
43:53
just want to get there you know the
43:54
hotel do but usually and all that I
43:57
didn't want to get there yeah absolutely
44:00
okay I've got one last question for you
44:02
okay
44:04
would be your one go to travel song if
44:14
there was a song that either
44:15
encapsulates which when you're traveling
44:18
or you just like hearing when you're on
44:19
the road or traveling is there a song
44:22
that you always find yourself listening
44:23
to there is two songs actually okay when
44:30
I'm driving on the highway
44:32
I listen to I think it's called party up
44:37
by DMX you know the founder said y'all
44:40
gonna make me lose my mind that's what I
44:42
feel like yeah so I looked into that
44:45
song when I'm on the highway out I'm
44:48
gonna be good LA traffic website oh yeah
44:51
yeah I don't think that's good for me to
44:53
drive what I'm going to Atlanta because
44:55
that's when sometimes road rage happens
44:57
especially when I'm coming into you know
45:01
the thick of the city and I think I've
45:03
learned to switch that song off to
45:06
something a little bit more relaxed so
45:08
I'm ready for those and jazz music maybe
45:10
that'll kind of switched my mind and my
45:12
driving a little bit the second one is
45:16
Michael Jackson's remember the time so I
45:18
like that song there you go it's kind of
45:21
a awesome song to travel with or I
45:24
listen to that on the plane but other
45:26
jazz phonetic I do love listening to
45:28
jazz listening to some some oldies so
45:31
you know something that could kind of
45:33
calm me down some will have any travel
45:35
rage or wrote raids on the road so you
45:38
know yes you know it's interesting I
45:40
also know a lot about 40 stuff swing
45:42
music big band music yes swing music is
45:46
good yeah I like to do what I'm doing
45:48
when I'm in LA traffic I always go
45:50
because I don't know all the words so
45:52
I'm just kind of listening to music and
45:53
it's just there's a kind of there yeah
45:58
it's a feel-good music right and it
46:02
tends to bring my stress levels down
46:05
when I'm sitting everything
46:06
bumper-to-bumper traffic for an hour and
46:08
a half yeah but by myself listen yeah
46:11
but thinner so you set up yeah honestly
46:14
music is good yeah I like saying music
46:17
so I'm going to take you back it will
46:20
take you back though it would make you
46:22
think that you're getting ready to go to
46:23
like where the Rat Pack is the club
46:26
there you know all that kind of stuff it
46:28
might need to be careful you might end
46:30
up in Las Vegas you know or Dean Martin
46:33
and all of them used to hang out be
46:35
careful with that
46:37
unfortunately they Vegas ain't like that
46:39
no more
46:41
just not my mom's my wife working Las
46:44
Vegas for 25 years
46:46
person knew and she she started right at
46:48
the end when the mob still ran Vegas and
46:51
now now it's all corporate owned and and
46:54
it's just different yeah yeah yeah heard
46:58
people say it's not the same like I used
47:00
to be so yeah but for the young kids I'm
47:04
sure it's great because they have all
47:06
the LD on dance clubs that are just
47:08
insane for you for me in my fifties I
47:12
was I went to my first and it was
47:14
nightclub like two years ago
47:16
I don't like oh I don't need to be here
47:23
please you to different mindset like you
47:26
know yeah i'ma tell you I did my fair
47:29
share of clubs I really don't care to be
47:32
in them I mean I do the clubs just for
47:35
my artists but like I may leave early
47:39
because you know once I know that this
47:41
situated but if I just can't take take
47:44
it the atmosphere then I'm out but
47:46
luckily none of my artists are
47:49
requesting to be a certain clubs they're
47:51
just ready to do light outdoor arenas or
47:54
you know some outdoor auditoriums or
47:58
something like that then that's way
48:00
better yeah and it wasn't the music I
48:04
minded as much it was the volume of the
48:06
music and then you know everything for
48:09
me everyone in there was my daughter's
48:11
age I mean you know yeah yeah I'm like
48:15
yeah like so when people are around our
48:17
age like I'm four I'm about to be 42 so
48:20
you know you're young fun to me
48:22
you me and I have also so my age it's
48:28
like you know there's a lot of stuff I
48:30
just don't tolerate no more yeah
48:33
I turned I have 50 I get to be 52 next
48:37
month so okay yeah my daughters are 24
48:42
25 yeah so my daughter's in 24 25 – when
48:48
I go to a nightclub I'm like all these
48:49
girls are like 21 there yeah some now
48:51
are younger than my daughter's like now
48:54
yeah and see you'll be looked upon as
48:57
prey because
48:59
if you be an older male they'd be late
49:02
okay opportunity time so you have to be
49:04
careful with that going to the club
49:05
would be younger women because because
49:11
the Millennials because I think they
49:12
call them now Millennials now we're
49:14
within that age bracket
49:17
you know the Millennials are on a
49:20
different level you know so to speak
49:22
it's like we're not thinking we're just
49:24
going to go ahead and do you know that's
49:26
that's the whole thing about it it was
49:29
linearly so I think that because and to
49:32
a certain extent I think it's because
49:34
they haven't experienced a downturn yet
49:36
I had last the last economic book bus we
49:42
had with what 2008 year 2007-2008 so
49:46
it's been ten years so if you're 25
49:48
you're 15 when that happened so if you
49:53
graduate high school and then maybe what
49:54
to college or you out work and you're
49:56
making decent money you just think
49:57
everything's great
49:58
I remember that parts yes yes absolutely
50:03
so I'm not living like it's never going
50:08
to happen so I think that's why I see a
50:11
lot of young people too because I I've
50:13
had friends I have a guy that does what
50:15
I do for a living
50:16
and he he's making really good money
50:18
he's 26 you know and he's million making
50:22
a good plus six eight years and he lives
50:25
in the southeast he lives in um near
50:28
Muscle Shoals Alabama say no no yeah no
50:32
what is that
50:33
and and so it's not super expensive
50:36
where he lives compared to like where I
50:37
live so he's making good money I'm like
50:39
man put it away
50:41
go I know I know it feels like it's
50:43
going to go on forever but it doesn't it
50:45
just doesn't Yeah right
50:49
hey I've been through three basic
50:51
recessions and I was 23 24 when I went
50:58
through the first ones when the first I
50:59
go for happened all sudden people stop
51:02
spending money it was like what you know
51:06
yes I was trying to help me tell the
51:09
young people have fun put some away boy
51:13
yeah yeah you can tell them you know
51:16
have fun but you know needs to stay well
51:19
you need to see what wasn't really going
51:21
on out here you fight you have to tell
51:24
your artist you know similar things you
51:26
know they're starting to blow up and get
51:28
big yeah well I've been pretty good
51:32
right now I have artists I have a level
51:34
head which I'm very glad like I have our
51:38
artist that's under the hip-hop brand
51:41
name as iconic he has a very
51:44
level-headed me in his mid-20s yeah and
51:49
very hardworking he understands the
51:52
process of of the success train when it
51:56
comes to being recording artists in the
51:58
entertainment industry so you know he's
52:01
been in it for a long time and he's
52:03
learnt to appreciate it at face value
52:07
for what it is so he knows that things
52:10
are not going to happen overnight
52:12
he's patient but he knows that he has to
52:14
work hard along the way and my other
52:18
artists are doing the same thing as well
52:20
they're pretty much level-headed you
52:22
know in their thinking patterns too so
52:24
I'm very glad about that that's what
52:28
that's got to be a nice nice film but
52:31
that's it yeah I was like I said it's
52:33
like talking to Marcus Peterson smarty
52:35
eye is super nice humble nice when you
52:39
find him so congratulations for you on
52:41
that how do you throw a conic iconic is
52:47
ICO n I see okay mm-hmm
52:55
what's the best way for my listeners to
52:57
stay in touch with you find out what you
53:00
got going on well they can follow me on
53:03
IG I'm toning the call boss life so I do
53:08
a lot of work on IG they also can follow
53:14
Enterprise Management one Facebook let's
53:18
see here and Enterprise so WWE
53:24
Enterprise
53:27
rain are e i GN comm that's another way
53:34
so we're actually redoing the website so
53:36
that should be up tomorrow so yes so
53:41
we've been putting a new facelift on it
53:43
so we just got it down for 24 hours I
53:47
know that feeling yeah I did that about
53:50
a month ago like oh oh yeah yeah yeah do
53:54
effects with one on your web website so
53:56
even though that could stay on top of
53:59
things but yeah absolutely yeah I've
54:03
been I've been honored to work with a
54:04
lot of great people actors and artists
54:08
and you know you name it it's been
54:10
really awesome and the clientele is
54:13
growing so you know I I started
54:17
Enterprise Management actually in July
54:19
of last year I had transitioned it from
54:21
my other company I had which was
54:23
technical enterprises and I shift gears
54:25
and flipped it over and now we're at
54:29
about 25 clients awesome that's really
54:35
growing for less than a year yeah yeah
54:39
left me here forget about what about my
54:42
oh I'll make sure that I put all your
54:47
links on my website so people can go
54:49
right you know if they go to my page
54:50
they'll be able to just hit a click and
54:52
link over to you and see what you're
54:54
doing ok thank you so much thank you for
54:58
the time I appreciate it I know you got
55:00
a you guys start getting ready for your
55:01
trip so oh yeah yeah well I'm actually
55:04
pretty good I'm headed I'm ahead of the
55:07
game so right now everything's packed
55:08
some good she likes me she my wife is
55:11
this job and my wife is like whatever we
55:14
leave and that's what I'll be packed yes
55:17
I dare dare to ahead yeah I learned my
55:20
lesson a long time ago I know but I
55:22
can't stand last minute package because
55:25
I always forgive something so if I know
55:28
if I know I'm going to be traveling on a
55:30
Friday then my bags need to be packed on
55:32
Wednesday or maybe even yesterday but
55:36
I'm good like that for by the door you
55:39
know
55:40
walk out the door in the morning I'm
55:43
exactly the same way I tried an early
55:46
morning flight
55:46
I have everything packed up and stacked
55:49
right next to the front door
55:52
yeah laptop is there roll way back is
55:56
there everything's good exactly but I
56:00
hope you have a great trip
56:02
I hope the album release party is a
56:04
success oh yeah absolutely
56:07
you safe on all your on all your travels
56:10
coming up that's awesome I'm going to
56:11
keep calling you a favor yank you see
56:14
some pictures from from Kenya and from
56:17
Dubai that's the awesome oh yeah oh yes
56:20
absolutely I will be posting on stitches
56:22
and say tribal scene YouTube especially
56:25
going to Denver and you said that you
56:29
and your wife are going away as well
56:30
right this weekend yeah yep yeah we're
56:33
really good I hope you have a whole
56:35
bunch of fun
56:36
I will do our best that's all we can do
56:39
okay yeah I appreciate your time thanks
56:43
Tony
56:43
all right thank you