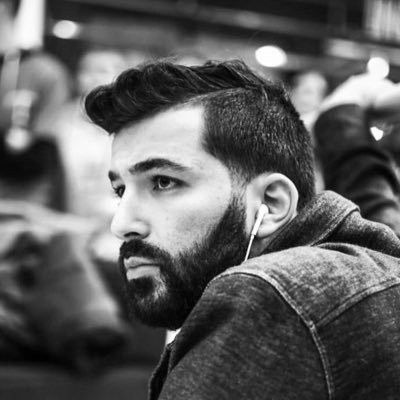 My guest today is Danny David. Danny is a proven marketing and branding expert in the sports and entertainment industry. He currently works with professional athletes.
"You never know what's going to happen to the schedule you planned when you left"
Danny's vast experience in digital media and brand development is one of the reasons why I was so interested in speaking with him. He began working with talent on management and marketing when he was just 18. The social media era was first beginning to boom. Danny attended The Ohio State University and was able to network and see up close what an athlete's life really entails. Seeing the massive potential for them to capitalize on their brand given the platform they have.
He then started working for VaynerSports, at the time a newly formed sports marketing company, as their Director of Business Development. Now as the Managing Partner of Fifth Down Marketing, Danny is just now hitting his stride in helping his clients realize and maximize their brand potential.
Danny David on social media:
Danny's traveling music/song/podcast choice is:
Silento – @Silento
Click here to see all of the guests listening choices when traveling.
Transcript
00:04
yeah on my Travel Wins Podcast tonight is
00:06
Danny David how are you doing tonight
00:08
danny very well how are you doing well
00:12
start this real quick go bucs
00:13
o h io the Ohio State how you doing
00:25
tonight buddy you doing good good long
00:30
productive day
00:31
speaking of Ohio State one of my clients
00:33
and very good friends Braxton Miller
00:36
brought haircut Thomas et the hip hop
00:39
preacher so high of steel high speed and
00:41
they gave you know students at or spoke
00:45
to students and was pretty pretty neat
00:47
so you know have to be pretty powerful
00:49
yeah you know I was when Braxton told me
00:53
he texts me and he goes are you ready to
00:56
uh you know talk to et were speaking to
00:59
the football team and some student
01:01
athlete I was like you got to tell me in
01:04
advance so I could make sure this is
01:05
documented he's a but it was awesome
01:08
turned out three um solo a little
01:11
created for the university great people
01:14
and a great career Ephram oh yeah yo so
01:17
you're the managing partner of a company
01:19
called fifth down marketing except
01:20
correct yeah that's correct
01:23
um you know quick background on you know
01:27
where I all started or you know you
01:29
could you could have the combo yet so
01:31
fifth down shift down prior to that I
01:33
was with Boehner sports and and I was
01:36
with Gary Vienna's personal team and
01:38
finish sports first employee and it was
01:41
a great experience and learned a lot
01:43
being there and happy but you know
01:45
people just do my own thing and going
01:48
direction that I've always wanted to do
01:50
passionately personally yeah that's a
01:54
good person to start with oh yeah
01:57
amazing I mean there's no one better
01:59
than digital marketing Gary and working
02:02
as king on his first there I mean to
02:04
doubt their hm
02:06
the best but and and he I know he's got
02:09
offices around the country and even it
02:13
go
02:13
internationally now in London I think
02:16
yes with me perkele um Chattanooga that
02:24
that's one I don't understand but that's
02:25
a whole different subject I guess I've
02:27
been to Chattanooga and I don't get that
02:29
but I'm an East Coaster I just I feel
02:32
they might have it there I'm not gonna
02:34
because you know they see different
02:36
trends in that area get different times
02:39
with different grant hey don't get me
02:41
wrong
02:41
Atlanta where Nashville I understand
02:44
Chattanooga something something hey
02:46
something he's doing something right
02:48
over there yeah yeah exactly
02:49
you know something I don't know for sure
02:52
but um so with with v out marketing what
02:57
exactly do you do for first I guess your
02:59
clients oh it's basically 24/7
03:03
management marketing boutique firm so we
03:07
do everything from running their
03:09
day-to-day you know 24/7 like right now
03:12
for example I'm finalizing the
03:15
measurements for a client for Fashion
03:17
Week
03:18
but I'm also making sure that you know
03:21
the housing is taken care of for the
03:24
Superbowl when they attend and they go
03:26
down there um getting marketing deals
03:29
growing a brand on and off the field you
03:31
know quickly the reason why I do this to
03:34
be honest is I went to the Ohio State I
03:37
noticed there's so many students
03:39
actually to graduate who ends up trying
03:41
go to the NFL so I'm talking about how
03:43
hasta in particular do not capitalize or
03:46
monetize that Brandon they built um from
03:50
that University fifty thousand students
03:52
nationwide
03:53
they've huge audiences and the NFL's two
03:56
and a half hater lifespan realistically
03:58
oh it's so it's like what are you going
04:01
to do right after school um whatever
04:04
school you go to are you know self
04:05
relationships with that hometown that
04:07
University and go back there for
04:09
appearances and you know basically make
04:12
money off the field and develop you know
04:14
general generational wealth and income
04:17
for your grandkids and great-grandkids
04:20
because in the day like you can make
04:23
them NFL any professionally but as
04:26
you've eating it for a while
04:27
are not in your favor but put that aside
04:30
like you want your great grandkids – you
04:34
don't know when your careers on hand and
04:36
so you know if you're going to make it
04:37
you get guy going to the dress and you
04:40
get an injury and god forbid what
04:42
happens next but if you're a figure and
04:44
influential at wherever you come from
04:46
your hometown or university and you can
04:49
be on that mountain Rushmore in 20 years
04:50
you always have the opportunity to you
04:53
know monetize and connect your audience
04:55
forever and you know that that's big I
04:58
think that's the you know so interesting
05:01
you're saying that I guess I just had on
05:03
my show I was talking about the exact
05:05
same thing you know as far as the
05:07
percentage of how many players from
05:09
college even d1 actually get into NFL
05:13
and then how long their career actually
05:17
is you know with the average being I
05:20
think what 30 months something like up
05:22
to two and a half years 30 months but
05:25
what's interesting is they're having
05:26
these other leaks they're creating the
05:28
Alliance which is new Football League
05:31
which suck pretty exciting they have a
05:34
bunch of really well you know well known
05:38
and experienced coaches professional
05:40
athletes who aren't any NFL ins daring
05:43
so very nine so that's exciting but you
05:46
know end the day if you go to at school
05:48
you know USC Texas rockers people in
05:52
Rutgers they all play you're your peak
05:55
moment like at the University in your
05:58
play prime playing football in life like
06:00
it could be potentially your superstar
06:03
everywhere playground there will that
06:05
happen again
06:06
you know enough the next Valley a term I
06:10
toss who knows but if you're not make
06:13
sure that you know you're building ran
06:16
off the field and connecting to that
06:18
audience that's can lover you on Twitter
06:22
and Instagram because you're individuals
06:24
that will be there when you're not in
06:27
the NFL and you should have
06:29
relationships in that connection to it
06:32
that's so that's so true and so strong
06:35
how much travel are you doing for the
06:39
digital marketing
06:41
well like a lot this is travel so you
06:44
know I first started travelling back
06:46
when I was in college when I was working
06:48
for Esther and black in Belo Verde um
06:51
it's a custom despo clothing company so
06:54
I was always traveling I remember you
06:56
know I did Michael Vick's custom
06:57
sweaters back in New Jersey when using
06:59
the Eagles by God planned the trips
07:02
basically in book you know everything
07:05
can maximize our trip so if we were
07:07
flying out to UM Tampa Bay when Darrelle
07:12
Revis was there you know make sure
07:14
outside we do Darrelle Revis clothing
07:17
we're going to meet some other potential
07:19
athletes or individuals who can go and
07:21
fit from clothing because the end of the
07:24
day there's eight oh eight games for in
07:26
the year every NFL athlete needs to wear
07:28
a suit or dress up for those eight oh
07:30
eight mr. rule NFL yes oh well you gotta
07:35
be prepared for it and you always want
07:37
to feel good you look good you dressed
07:39
in so I was traveling a lot man
07:41
now I travel obviously probably once
07:45
every three weeks once a month really
07:49
just depends I'm in Ohio a lot I lived
07:52
there for a while until I see um second
07:55
home to me California I love is just you
07:58
know that's more of a trip wherever my
08:01
clients are my clients are in
08:03
Canada wherever they knew you'd be
08:05
that's right my travel on the same boat
08:07
I mean I have my what my one major
08:09
account when they open up a news forum I
08:13
have to travel to it helped set up the
08:15
store train the new salespeople and then
08:17
move on then it can be winston-salem it
08:20
could be Florida it could be Texas
08:21
Oklahoma Montana katha nuga Nashville
08:26
100% so it's like oh you know like brass
08:31
you know or Egypt Ilya right now
08:33
freestyle again and I love to leave the
08:35
trees 45 minutes away from me so I don't
08:37
need to go to Houston and take that big
08:40
trip anymore I'm there 30 40 minutes
08:42
just amazing that really what nicer a
08:45
lot nicer
08:47
um but who know right I mean next year
08:50
you could give enjoys it so Seattle
08:52
right no it's like literally
08:55
yeah Lana this weekend luckily New York
08:57
Fashion Week in New York and then come
09:00
on just freaking uh Carson I'm gonna say
09:05
it's uh Russell Westbrook's like fly to
09:08
Seattle now to muse me – yep
09:11
really good I'm on there I'm on their
09:13
watch
09:14
and what you know they're my boss my
09:16
clients it was like three packs a great
09:18
airport oh yes wherever they say I need
09:22
to be here they need me I'm there
09:25
what's the hardest part of traveling for
09:28
you it's you never know what the what's
09:34
going to happen with your schedule you
09:36
have planned and you have set up because
09:38
we're in NFL you know senior clients
09:42
that you're supposed to meet with or you
09:44
have campaigns with a brand you're
09:45
supposed to shoot up you know an
09:47
endorsement deal or you production set
09:49
up do you have a head coach and you have
09:52
a front office and if they say your
09:54
practice is going to this hour that's
09:56
when it goes to and if they're not free
09:58
till ten o'clock p.m. you need it for
10:00
our shoot it is it is what it is and I
10:03
don't damn it so you know that I would
10:06
say the toughest part is having people
10:08
who aren't in the industry you know come
10:11
and travel for events like a photo shoot
10:14
with a brand or when there's things that
10:16
come out there ahead of my control or
10:18
the clients control because footballs
10:21
our first job or basketball you know
10:23
every steps what comes first and
10:25
explaining as to them and it never look
10:28
bad if a player is a terrible game on
10:31
Sunday and you have some set up for
10:33
they're all things whose day things
10:36
might change and you can't control it
10:38
you just kind of shuffle and figure it
10:40
out so it truly is this a never-ending
10:45
schedule never-ending never-ending um
10:49
you know especially like I was out there
10:52
for the Rose Bowl and I have free time
10:55
that's a problem you know my goal is to
10:57
me as many individual people in industry
11:00
as possible
11:01
and maximize it um so yeah I might
11:05
contact an old colleague in industry
11:08
and meet up with them who are in my side
11:10
of the space and just make sure every
11:13
minute you're doing something that you
11:14
can't do where you live what you only do
11:18
in that area and that's it it do ever
11:23
schedule a downtime um yeah yeah but at
11:29
the end of the day you know you block
11:31
off an hour with two hours and bam ten
11:34
times abroad words that mean like two
11:35
hours a day like yeah oh yeah you know
11:39
I'll do I'll block I was you know love
11:42
my clients under my favorites and come
11:43
on do not disturb your any downtime a
11:45
call I'm gonna pick up the phone oh yeah
11:47
yeah you gotta do it
11:49
I didn't say I don't say I didn't say
11:51
you take downtown so do you schedule
11:52
downtown because I know that but you
11:54
know I do the same thing my lunch I
11:56
block it off for an hour at the end of
11:58
the day there's some hassle so that's
11:59
alright I mean you're working 24/7 this
12:02
industry sunny I just one might one of
12:05
my accounts here in California just kind
12:09
of give them grief but jokingly and
12:11
because he always texts me or emails me
12:13
on Saturday and Sunday and my office
12:16
isn't open so I'm like I go dude you
12:17
know I'm gonna reply to you but I can't
12:20
reply to you until Monday morning when
12:22
when the corporate office in Denver
12:23
opens up because I know I don't want you
12:25
you know you have to read my email to
12:26
Monday I'm like thought no so there are
12:29
quiet like that the nest shirts where
12:32
you're not like you're not take laptops
12:34
home sports industry or things of that
12:37
nature because when my colleague is
12:38
insisting that a bigger agency and what
12:41
happens on like a Saturday Friday night
12:44
at ten o'clock it's there's numbers like
12:46
if they need you for you think even you
12:48
know like Dave you know accessori you
12:51
know it's kind of weird
12:52
um but familiar you know West Coast
12:55
times
12:56
now there's clients over there I'm
12:58
texting and I'm working with and I'll be
13:01
able you know for a little bit more
13:03
because I'm these clothes and their West
13:06
Coast and I'll uh I allocate my time
13:09
around I learned their schedules and how
13:12
they uh they operate to take the ions by
13:17
practicing on foreign eighty-nine years
13:19
I know his I don't have his
13:21
timing schedules work in a way yeah yeah
13:24
well you know it centers my my VP of
13:27
Sales actually works he lived just north
13:29
east of Columbus
13:32
yeah fun wearing clothes with no heat
13:36
Northeast the Columbus Sonia I forget
13:39
this city but um you know you know he
13:42
knows on West Coast one you know it
13:44
might be five or six o'clock gear that
13:47
means it's you know eight nine o'clock
13:49
his time and he still picks up he goes
13:50
it's just he tells his wife what I got
13:52
to do just right meet still on the clock
13:56
so that's a set the industry especially
13:59
the traveling you do you do with
14:00
clothing it's west coast and you know
14:03
he's close and that's the way it is just
14:05
my boss there's my bosses are my clients
14:08
they're West clothes and hit and get
14:10
something done I'm getting and God
14:12
exactly I just look like he's in big
14:15
prairie Ohio I don't know that's big
14:17
Prairie I know about the horseshoe that
14:20
I guess it's a small town about five
14:23
five six other people and there's so
14:26
many great small towns in um that like
14:29
I'm still learning today where there's
14:31
clients who come from there since it was
14:33
awesome oh yeah via my family from
14:36
Medina and Brunswick basaltic Cleveland
14:39
so hot was in the building Cleveland on
14:43
to dating you know how the Great Sea
14:46
yeah it's it's thankfully my wife is not
14:49
a sports and whatsoever she's from
14:51
Michigan I mean there's not a dad at
14:55
that school of North um live a great
14:57
program
14:58
I just the one thing that bothers me is
15:00
the social media machine football camp
15:03
oh hey I did tweeted something like we
15:07
had known as better than us recently in
15:09
August oh yeah come on buddy these great
15:13
athletes rich student-athletes you know
15:15
great program
15:17
crazy University for Tiger timings
15:20
everything social force oh yeah yeah I
15:23
mean for literate for forty years
15:27
my family's been ripping on Michigan so
15:30
now I'm married to a Detroiter
15:32
and it's
15:34
they kind of give me grief but I did
15:37
they know she's not a fan so yeah I mean
15:40
I support you know whatever team my
15:41
clients are on so if I the guy I'm doing
15:43
I'm working trade birth and doing his
15:45
marketing plated Michigan using Michigan
15:47
legend forever I love in their school
15:49
you know I love you know she just
15:53
fishery statue for him twenty ten years
15:56
you know yeah which is interesting
16:00
oh yeah one of my death was identifying
16:03
on my show and and he was a senator for
16:07
Michigan and then he went on to the
16:08
Eagles but um I didn't even bring it up
16:11
the Wolverine
16:13
so yeah it's all good it's all out of
16:15
fun it's all fun painting Michigan it's
16:18
my client please played their plays
16:20
there I guess I'm a Michigan all the way
16:23
exactly
16:24
yeah that good but I should see where
16:31
the maize and gold also people know
16:37
maybe as you get older it you know how
16:44
does having a family or relationships
16:46
play into your traveling and you're
16:48
working definitely srimant are probably
16:51
transparency yeah you know this you know
16:55
twenty seven and you know work comes
16:58
first and like I was working with Gary
17:00
know I'll be hoping no nor listen to
17:03
this you know there's a girls dating
17:04
time just like Gary and work or me
17:09
what's first I'm like right now you know
17:11
it's my priority my career so I got a
17:15
goat there in Ohio and do these things
17:17
for client and I can't go to your
17:21
birthday in your backyard
17:22
sorry you know yeah well I mean dude
17:25
that's you know fortunate for me my wife
17:27
I had this job when I met my wife so
17:30
there was no hey guys
17:33
he gotta be your biggest supporters
17:35
today you know and she knew exactly what
17:38
she was gonna I mean I'm you know I'm
17:39
gone I'll be a third third at the time
17:43
but that's when I'm home I'm home on a
17:45
present you know
17:47
that's food but you have any fears of
17:52
having a family and sorry a family with
17:54
the job you have no because the right
17:57
person will understand that you know
17:59
they'll get it
18:01
click if they're in the industry and the
18:03
team in sports will get it that they
18:05
actually wanna you know that trip to the
18:09
figures otic island they'll understand
18:12
for you know it's not easy they want to
18:15
go together like this is it this comes
18:18
first what I love doing but yeah the
18:20
family I mean are two brothers who are
18:22
in the concierge and retainment industry
18:26
and you know I wrote I'm surrounded with
18:29
is in the industry and somewhat somewhat
18:31
can we host this so those are the people
18:34
that get in people that support me great
18:36
if you don't get positive energy and I'm
18:39
not writing with it that's it's
18:42
interesting as I'm older than you
18:45
obviously but the there are some people
18:49
that were meant but have travelling jobs
18:52
it seems like and people that were meant
18:53
to have that 905 there's nothing wrong
18:56
with them nothing wrong at all they're
18:58
just differently because I lot of people
19:00
I talk to you around where I live right
19:01
how do you do how can you track it you
19:03
be gone for two weeks at a time or a
19:05
week at a time ever what how can you go
19:08
to the office every day they don't get
19:10
oh that's not you know it is what it is
19:13
but traveling is something comes up it
19:18
comes up I mean I know Super Bowl
19:20
weekend just weekend next weekend
19:22
factually calm them for that you know
19:25
it's a recruiting some guys with dread
19:28
and so you got the Columbine and I'm
19:31
gonna combine and there's so much that
19:33
goes on and squirrel entertainment but
19:36
you know I learned like even if they go
19:39
to the great events and the hottest
19:40
stuff ever the ones who don't get it
19:43
um aren't appreciated other in a long
19:46
term yeah I went to sleep on Fashion
19:50
Show line took a guess and they're on
19:53
industry and that fashion show had to
19:54
keep oh my god it had four excellent
19:58
stats behind Kylie Jenner you might be
20:00
familiar with SM
20:01
we uh-huh I mean we dinner with them as
20:04
bleep line it was a movie but Donna was
20:07
sitting there and this is an event where
20:09
I could have took my older brother who
20:11
but I instead I took them you know a
20:15
girlfriend at the time and ya still
20:18
didn't appreciate that like hey you got
20:20
pictures with every girl from little
20:22
pretty little liars and right put on
20:25
Instagram but a week later you're set
20:27
because of monophonic
20:28
12:30 the clock yeah no it isn't it
20:33
that's what that dinner because I I get
20:36
the exact same thing I get well that's
20:37
so cool you get to hang out with I work
20:39
in the western industry and so like you
20:42
know the become world champ under cure
20:44
you know I could call them up and we can
20:46
talk and you see dust wings for me but
20:50
you know if there's always the trade-off
20:52
there's always a trade-off and you know
20:55
the right person will understand the
20:57
trade-off and upload agree with that to
21:00
meet that person about familywize like
21:02
my little brother's birthday was today
21:04
and last night I came back to Jersey
21:06
celebre and you know I spend time with
21:09
him and yeah I mean he's family comes
21:14
for anything you know my mom my brothers
21:16
that's it
21:18
so did they get it my brother's a little
21:23
bit not really to get it when like I'm
21:26
winning you know ya know then they're
21:29
all into it you know way back that's
21:32
what this comes down to but you know
21:33
lose inner you know you're fired or
21:37
clients aren't performing well or
21:38
they're like what are you doing this
21:40
industry you don't get at me I've worked
21:42
my whole face to get where I am you know
21:44
I want to change this industry I was
21:46
sick and tired of seeing athletes who
21:48
went to Ohio State and we're three years
21:51
later were ordering stuff on clients
21:53
need as a cap to get that upset me when
21:56
they're there in NFL or their agents
21:59
doing or were they quality of football
22:01
camps you know like you were starting
22:05
unsullied you did like do it you're at
22:08
you're at the peak absolute peak o of
22:10
that sport and that's the problem a lot
22:13
of the agents in the industry
22:14
you know most of them they just focus on
22:16
the contracts or on the field and they
22:18
don't care about the 20-30 hundred
22:22
thousand they can make all of it because
22:23
under the day they just want that second
22:24
contract which is a person nice
22:26
Commission yeah they're not worried
22:29
about you know their work yeah the
22:33
little stuff
22:33
oh yeah thinners because if it is not at
22:37
the same level but all the true Cowboys
22:41
the guys that compete on the rodeo
22:43
circuit I mean they they're exactly the
22:48
same way like you are you're to say you
22:51
know I talked a lot of them and because
22:53
it's what they've done their whole life
22:55
they don't think of it anything special
22:56
and I'm like I was talking to Hunter and
22:58
like dude two-time world champ a real
23:01
sport you know right look around you'll
23:05
sport he goes yeah but all my friends
23:06
don't treat me that way
23:07
you know his day and day and interact
23:09
and he's just another guy just you know
23:11
but I didn't not too many people Cowboys
23:16
really brand themselves rodeo cowboys
23:20
I've actually been to a rodeo cowboy
23:23
lifestyle Network took me is the garden
23:25
did I have to go um no but up to
23:28
networking experience it sport not like
23:30
one of these guys could be making money
23:32
off the cat also off animals okay so the
23:35
bull riding event one of the ballers
23:37
that you know that's yeah I have a
23:41
friend of a Pro Bowl rider and he was
23:45
the same way we sponsored him for a
23:47
little bit but you know he would go to
23:49
events in the close you know to sign
23:51
autographs and do all that in the same
23:54
clothes he was just mucking installs so
23:55
he's like dirty and smelly I'm like –
23:57
Shh athlete like a cowboy or any cowboy
24:03
NASCAR driver and I'm doing appearances
24:06
or anything you know first thing I'll do
24:09
is I'm doing an interview for brands I
24:12
have underwear that there's a company
24:14
I'm working with I'm gonna represent
24:16
that at this radio interview at this
24:18
appearance yeah well he would wear it
24:20
and it would just be like dude you get
24:22
clothes for free literally like we give
24:25
you as many jeans and shirts and boots
24:28
you want but you wear the clean ones you
24:31
know keep keep the interview stuff in a
24:34
closet you know but but you know he he
24:38
tore his knee and the career it's over
24:41
right and that point they don't
24:43
understand they're oh there's an
24:45
Instagram and I'm actually utilizing
24:48
this and I mean I went to that camel
24:50
right now looking at some of the Cowboys
24:52
Instagram to market you know like
24:54
everything's a market oh yeah thumbtack
24:57
it's crazy there's a bull rider here
24:59
60,000 followers verified his name is
25:02
shorty Gore ha
25:03
he's a TV commentator as well Instagram
25:06
II really need to social media marketing
25:08
I could text him right now honestly on
25:10
his create engagement it's a text an
25:12
email but this guy cheese instead of PO
25:17
he'd be easily making money from brands
25:20
or where his audiences from and very
25:22
little so I mean I'm telling you it's
25:26
very very little there's about three
25:29
guys that that make good money maybe
25:31
four or five that that will make equal
25:36
to more than what they make an earnings
25:38
for the you know as a as a as a rodeo
25:41
yes so comic Abilene I love beef jerky
25:45
great oh my god I'm gonna find out
25:48
what you know where my audience is gonna
25:51
say I'm tasting Texas or are like
25:53
somewhere in Texas to Dallas for example
25:55
and there's a dress shirt I grew up
25:57
there and there's a beef jerky company
25:58
based in South Texas even it's at 5,000
26:01
our eight thousand dollar deal I'm going
26:03
to tell that cowboy let's partner up
26:05
with his brand you'll sign
26:06
limited-edition piece turkey set the
26:09
local high V and he'll bring hundred
26:13
people or two hundred people will help
26:15
the brand move to the front of the
26:16
shelves will help hi v– Kyle traffic
26:18
and I'll help you you know network and
26:20
connect you know there's potential for
26:24
guys once you know digit for careers net
26:26
weight it's it's so a nursing because
26:28
and that that's basically I have told
26:30
hunter and Ryan boats and some of that
26:32
Patrick and so the other guys that I
26:34
know that I've known forgive seven eight
26:36
years now they just they don't do it
26:38
they just sorta like hey you know I go
26:40
home
26:42
you know I take care of my mic house and
26:44
take care of my and then I go on
26:45
the road you know and they're on the
26:46
road 150 to 200 200 days a year and when
26:52
they go to Cheyenne Wyoming from if
26:53
they're in Texas and if they don't make
26:56
that they don't place at the road at
26:58
that rodeo they don't make any money
27:00
there's no there's no guarantee money
27:03
right so that'd be that'd be like that'd
27:06
be like tell them Braxton hey you're
27:08
gonna go play in at the Houston Texans
27:12
this weekend or else I won't say that
27:14
that's a bad team LA Rams you got to fly
27:17
out there to LA play the game if you
27:19
don't win you don't make any money
27:23
you know I make sure that when he's
27:24
boarding that plane he's wearing some
27:26
clothing that you know some some brands
27:30
a sponsor because talk about the
27:32
audience and growing it and putting up
27:33
content you know coming in podcast like
27:36
this you never know where who might
27:39
listen to this somebody one of the
27:41
Cowboys don't be listening to this be
27:43
another rodeo guys probably know mainly
27:46
out of nowhere um I don't know where
27:50
literally might feel like ooh I just
27:52
wanted something and then hit up their
27:53
friend who has features company you know
27:55
like you never know be listening well
27:57
that's that's why I keep telling the
27:59
guys that I know I'm like hey they're
28:02
not leveraging what they have now and in
28:05
five years because it damn rodeo it's
28:08
like the NFL it's a rough business yeah
28:11
I mean yeah collide it's you jump off a
28:16
horse and rustle a 500-pound cow down to
28:18
the ground that's gonna hurt after a
28:20
while and it looks scary and dangerous
28:23
and I mean who's the number one rodeo
28:27
guy after uh he just retired
28:29
his name was Trevor Brazil and he was a
28:33
long time 10 time world champ they just
28:37
retired this year in December 56,000 and
28:40
steering flowers he hasn't put up good
28:44
engagement you know this guy I don't
28:46
know has been researched but 23 times
28:49
world chain
28:50
I'm sure if he's on LinkedIn and curious
28:53
if he's
28:54
where he from God Decatur Texas I think
28:58
I mean emailing me goodbye so I'm gonna
29:04
look at this interesting he's a
29:05
brand-new you know yeah yeah yeah he's a
29:08
brand he's got his own he's got his own
29:10
clothing you know where where he did I
29:11
everything you're talking about was he
29:13
went that he went to some of the gene
29:16
companies and sure companies and got
29:17
stuff made for him called relentless
29:19
that's his brand yeah it's pretty it's
29:23
pretty cool but that he's it you got uh
29:25
what's the kid's name were short
29:29
Panhandle tongue tough Cooper PUF Cooper
29:36
he's a young kid and he's getting a lot
29:40
of branding but his you know his
29:41
family's he's making some money
29:44
damn he's probably sky it's a crazy
29:48
engagement oh my god he puts all the
29:50
Brandis partners with in his bio which
29:52
is awesome but one thing that is like
29:55
alright water Cynthia a great company
29:57
that beverage vertical Scott our opinion
30:00
we don't know this is free product means
30:03
um
30:04
MGM Grand okay so all hotels are gone
30:07
he's American hand I mean he's way he
30:10
should work with these brands content
30:11
versus putting on his diet and he's not
30:15
doing that right um
30:18
kidding on emails on a business account
30:20
either it's not connect to his Facebook
30:21
page top Cooper man and then he he's
30:25
literally literally probably the biggest
30:27
name in rodeo right now that guy's so
30:31
much potential there's a girl named mom
30:33
look up Fallon Taylor FA ll o n I make a
30:40
true hero marketing agent can make this
30:42
Fallon Taylor da y L or I think it's um
30:47
with a – – space – I think she has to
30:51
open a second account or son like that
30:52
really 30,000 followers on Instagram so
30:56
like that but she does she does videos
30:58
almost every day plea she like there's
31:02
directions in her bio like that's my
31:04
stuff just go there remove the address
31:06
in your settings
31:08
those directions are definitely wrong so
31:10
you know um likes of email directions Oh
31:15
through the directions you're all good
31:18
she's her content stronger she's you
31:22
know curious how she is on Facebook but
31:25
she's traveling you doing so much she
31:27
make over a million dollars both of the
31:29
ponies legit
31:32
yeah yeah she's all to the worldcat
31:35
barrel racer and and she but she does a
31:38
lot of sponsorships you know right no
31:40
I'm saying that they put all them in
31:42
their BIOS by the colada Jesus okay good
31:46
we just saw I just told you three people
31:48
I could tell you of another one that's
31:51
that's prominent on social media
31:56
interesting under hundreds so they got a
32:00
travel I mean today they're all gobble
32:02
well the egg disease I mean today use
32:05
them carving dates not usually without a
32:09
big travel intrude well depends it so
32:12
we're getting the whole thing they have
32:13
rough seas and rough these are your bull
32:16
riders your bareback and your bronc
32:18
riders and because they don't have their
32:21
own animals their own horses they can
32:24
just show up then you have team roping
32:27
steer wrestling barrel racers they all
32:30
have to have their horses so they have
32:31
to bring horse trailers and if they
32:33
bring horse trailers that are usually
32:34
Camp camping horse trailers so they
32:37
sleep in their campers with their horses
32:39
and then they just go to the next site
32:41
go to the next site a date basically
32:43
could have a full camper that they
32:45
travel with and sometimes like if they
32:47
go to a rodeo in Hawaii what they'll
32:50
just lie there and show up and then can
32:53
they come back just one super
32:56
interesting yeah yeah this is I know
33:00
it's interesting I actually about a year
33:02
ago a DM Gary it's not knowing then you
33:07
know I pretty much you wouldn't get it
33:08
but I was like it's a it's a wide open
33:11
market you might have got it I mean Gary
33:14
check this one on a job with him he's on
33:16
the for my always checked the enzyme you
33:19
know any checks
33:21
no I know but I mean you know he's
33:22
working on the Sasha group and all the
33:26
other things now coming when you eat
33:29
leveling off every day yeah yeah he
33:32
travels with you travel Raziel travel
33:40
well problems just part of it I mean you
33:44
know it's what we do right when I travel
33:48
back back in the day when I was like
33:50
traveling like doing custom clothing
33:52
when I was in college and you know doing
33:54
all that that was you you always got to
33:57
look good and make sure you over pet I
33:59
always overpack man yeah you got
34:01
overpack you never know how long you
34:03
might stay an extra day two days um you
34:06
just never now are you gonna go out to a
34:08
nice dinner are you going to go until
34:09
casual dinner are you gonna get it you
34:11
know could I just got back uh eight days
34:13
in Denver and otherwise that man
34:16
ourselves meeting in a market I'm
34:18
closing mark and you know eight days in
34:22
Denver it could be negative seven it
34:24
could be 50 right you don't know the
34:27
weather special it's crazy I always pack
34:30
everything now these days and you know
34:31
what last trip I went I had to luggage
34:34
of grip and I was like they're good it's
34:38
all good I over packed for a reason
34:41
because literally do not know please no
34:44
song
34:44
I'm cold could be warm oh my god my
34:47
phone probably require no ahead I like
34:50
my accountant in Hawaii and my last hour
34:54
second last day there they had the most
34:56
rain they'd ever had in recorded history
34:58
yes 27 inches of rain in one day right
35:02
imagine getting wet socks on your face
35:04
ox ox you gotta pack so many sucks okay
35:08
socks wet sock is the worst my socks get
35:11
wet I'm pumped I'm depressed I got to
35:14
get fresh new socks on or nothing's
35:16
worse than what's up let me make that
35:18
worse for you
35:19
wet cowboy boots luckily I don't don't
35:23
wear them yet but I'll get you a pair
35:26
and get them wet for you it's it's like
35:28
it's like having wet socks times two
35:30
that isn't nice your socks are wet and
35:33
your boots away and the leather
35:35
keeps the moisture in so your feet don't
35:37
get cold and wet all the same time what
35:41
has good happens if it's pouring in one
35:43
of the cowboy rodeos are across the
35:45
country and they don't have that extra
35:46
cattle or boots they do but then they
35:51
just get wet now what happens is they
35:53
end up having to go to a meeting or
35:57
something pops up like the biggest key
36:01
of Apple's meeting you know you never
36:03
know that what that won't happen but
36:06
then they just show up I mean enough I'm
36:10
telling you I mean most of the guys that
36:13
we deal with you know in our industry
36:15
they're not I mean you know 100 100 got
36:19
his degree from University of Texas
36:21
smart guy you know lives in Wichita
36:25
Falls and you know has a cattle ranch
36:27
and makes money on the side with his
36:29
cattle ranch but he doesn't think about
36:31
now he has he's coming out with his own
36:34
DVD on steer wrestling and and I told me
36:37
I rerun our episode and maybe rerecord
36:41
an episode to help me get the press out
36:43
there but as far as the social media
36:45
stuff they just don't get it they just
36:47
don't
36:48
Fallon does you know Trevor did tough
36:51
that's about it excited to just jump in
36:54
there see these young like gone coming
36:57
up as you know like II in this big
36:58
superstar so they do right and they're
37:01
on every platform and they're
37:02
documenting everything when you travel
37:04
but that's it that's big I mean grandpa
37:08
really cared if you're in the cellar or
37:10
an MBA or NHL or professional cowboy I
37:13
care about your content pressures yeah
37:16
it'll be your profiles hmm could this
37:19
person represent my brand this is new
37:21
this book football business they're
37:25
gonna – I might not be interested they
37:27
care about analytics and whole nine
37:29
yards
37:30
so you know I could brass in and then I
37:32
could send over the number-one player in
37:33
the world
37:34
there's Instagram just football helmets
37:36
it won't be interested they won't see
37:38
like what who else are they besides Matt
37:41
yeah what do they do you know like where
37:44
are they are they just located in one
37:46
city
37:48
slightly you know analytics and
37:50
audiences are big but you know it and
37:55
you forgive me if this offends you I
37:57
don't think it will but when I when I
38:00
first looked your picture you reminded
38:01
me of John Bell Ian Hayes had John Bell
38:05
Ian it might be bad if I don't the
38:11
rapper and a singer out of New York
38:14
what's his biggest song oh I like
38:21
guillotine luxury got it
38:24
all right low good in hey he's a she you
38:28
know is successful how long I'll soon as
38:32
a compliment sir absolutely but he's got
38:34
the beard like the yeah I got it his his
38:38
his glow go is the beard and the
38:40
mustache yeah that's good I mean that's
38:44
a brand right yeah but you know he
38:47
released four albums for free before and
38:53
and one of the his record company said
38:55
you know I we should get paid for this
38:57
next one he goes nope I said I do for
38:58
for free I want to get my fans the the
39:01
product I want to know he kind of got it
39:03
you know he knew would be free but he
39:05
would get paid on the tour and
39:06
everything so on the three free but but
39:09
this his mentality was let me get my
39:11
content out there and and get you know
39:15
get my fanbase going and then I can do
39:17
what I want to do you got to start
39:19
somewhere now like work with Brandon do
39:22
stuff for free first and show them they
39:24
you're a real you know really looking
39:28
for them on it so they want they want
39:31
something to look at twenty years that's
39:34
why I think's interesting
39:35
yeah I'm 51 and people mostly mostly
39:39
people my age business-wise haven't
39:42
heard a Gary them nor to Lewis it you
39:43
know they don't think you podcast
39:45
whatever it's just weird that there's a
39:49
lot of things that Gary says are
39:51
completely true but the old people tend
39:54
not to get it oh yeah but they'll get it
39:58
eventually if they're on one of the
39:59
platforms for many of those oh they'll
40:00
just retire and not
40:02
right something to believe in social
40:04
media or you know any business and there
40:07
but my little brother's a girlfriend she
40:10
tell me that you know there's a business
40:13
used to work for Norden we social media
40:15
I was like they're done give it a few
40:18
years like thank you the plant very
40:22
important what marketing is like he's
40:25
cool but ins a I'm a Providence Iranian
40:29
like my mom like so she was literally
40:31
that's why this hair thing last night
40:33
because it I'm like see like see see
40:37
what it does literally 50 dollar thing
40:40
keep showing up literally she a since
40:42
you bought it I heard they see four
40:45
times three four times they're into it
40:47
so pay media's huge I can talk to my
40:52
bosses about it but there's a competing
40:55
smaller brand of boot boot company and
40:57
they're doing real heavy social on
40:59
Facebook and Instagram and even uh not
41:02
so much on Twitter but I have stores
41:04
calling me texting me saying hey what's
41:06
up with the XYZ I'm like I know they're
41:08
hitting it hard right now but they're
41:11
getting their name out there I mean it's
41:13
it's crazy how you know if let's say
41:17
there's an event or grassman speaking
41:19
engagement in Alabama seven months we
41:22
might do targeted Facebook ad from his
41:24
Facebook page
41:25
you know target the right individual
41:29
target people want to a sentence and
41:30
will sell out because we made space for
41:34
we're in college together and super
41:35
powerful yeah I'm a person and to we're
41:38
going to contact Brennan's there and
41:40
again to you if there's a brand new
41:41
partners with any call act we're trying
41:44
to work with they're going to get there
41:45
are wide because in a day it's just just
41:49
what what I what I do and traveling is a
41:52
big pit I sit blasted any Mike athlete
41:55
sir and if L guys don't walk on that
41:58
plane and tag a brand or you're gonna
42:01
walk in that it's clean and you're going
42:04
for a lady and their team is that a
42:07
tweet a video of you make sure that
42:09
brands is paying you that you weren't
42:10
yes but it's not easy you know it's uh
42:13
not everyone's any
42:16
only helps so many people I want to
42:19
that's the way to really you know that's
42:21
a hustle too I mean it's just because a
42:23
lot of the brand's you know at least in
42:25
my industry a lot of the brands don't
42:27
get it and understand social media and I
42:30
think that the fashion brands maybe more
42:32
so the more mainstream brands but I
42:35
think the offshoot brands I don't know
42:37
man
42:37
did you think they don't end up in
42:39
general Tom however you know what I like
42:42
doing is cases saying all right let me
42:44
find a photo shoot with your fashion
42:45
brand we'll get an editorial you cross
42:48
market him on Instagram and watch um
42:51
you'll see their goal and they went up
42:56
the big or huge ruching up or they'll be
42:58
like dang look at the impression from
43:01
Sky five hundred thousand impressions
43:02
and you know we've reached our brand to
43:05
did let's work again maybe next time
43:08
we'll be paid maybe you won't but it's
43:11
we gotta work fast man needs to work
43:13
with influencers a right away yeah
43:16
so I agree totally agree people are
43:19
going to realize you know why am i
43:20
posting this I'm not getting paid just
43:23
because I like it you know I don't know
43:25
where you know I never explains like
43:29
Kylie wore an Adidas tracksuit on one of
43:32
her post and adidas sold out of that
43:35
tracksuit that same day yeah well I mean
43:40
that's you know that's the top level of
43:42
influence but it's even if you wanted a
43:45
piece of you know what I mean do not be
43:47
Kylie but I mean I hope that I hope that
43:49
he gets to his cruising I hope she got
43:52
taste in Jesus make sure what you did
43:54
and then you know because that's when
43:55
the one Kanye was doing his he's still
43:58
doing to Jesus the static I just got my
44:01
first pair I love her super Christmas I
44:05
love what he's doing the deeded seven
44:07
being used to fit and but he just knows
44:10
happy they know how to do their market I
44:12
mean graduated adidas livestreams for
44:15
the high school Friday Night Lights and
44:17
formally you require like put it right
44:22
what's that word yeah oh is that I think
44:26
that's that's where a lot of the brands
44:27
have a hard time how do they quantify
44:29
what
44:29
worth how many actual sales are they
44:32
going to get based on that four million
44:34
you know there's no way to quantify that
44:36
right it's a lot of educating that
44:38
friend and yeah and but I know the game
44:43
yeah yeah the ones that get it get it
44:45
it's convincing the ones that don't
44:48
okay how can I be a benefit turning fall
44:51
behind and lose the you know brands and
44:54
big baller brands or open comments may
44:56
be charging grands you know they're a
44:57
fall behind boots I have that again
45:00
longer on the dragon again but if I'm
45:03
afraid of paid Kashmir holding company
45:06
targeting me and some of something's not
45:09
read just what it what is the the
45:12
charging brain starting a brand that you
45:15
know Braxton started back in college
45:17
because after he got her with his
45:19
shoulder and he had switch position
45:21
she's been charging since so it's more
45:22
of a motivational inspirational brands
45:25
it's anywhere from apparel to
45:26
accessories to you know just to keep
45:30
going keep going so he was using a
45:33
charging you know hashtag ever since
45:36
back in the day he did the first
45:37
Instagram mean video as the spin move
45:39
ever and Instagram first highlight video
45:41
for naturally NFL player talking over at
45:44
his first video it's like practice mill
45:46
in 92 because Instagram handle so he's
45:49
been charging but he doesn't promote
45:50
charge I was personal it never has first
45:53
time he did it recently was when she
45:55
started like tonight put in historic
45:57
someone ball gear to your Posey did but
45:59
never promoted the brands never we let
46:02
it grow organically he's a product
46:04
placement the charging events and she's
46:08
charging it's just nothing that leave
46:10
and all the big guys should watch that
46:15
you know who knows but it's a it's great
46:18
managed to keep going just never give up
46:20
it's why I definitely got I mean I can
46:23
definitely tag it in though in Maya in
46:28
my bio for for episode but what's the
46:32
best way for you to reach you is it
46:35
Deanna in Syria we're looking just fine
46:38
Danny I David p.m. me and all answer
46:43
yeah like that's the best way I followed
46:47
the ants to any I did the other it you
46:50
know that instagrams were said and if
46:52
you're willing to go on Instagram
46:53
Indiana
46:54
you know the game and you know what how
46:57
I work or operate and I you're open to
47:00
doing things that are new and exciting
47:03
innovative agree totally agree
47:06
oh hey man I know it's late for you and
47:10
uh I truly truly appreciate the time
47:13
tonight and the other man thank you
47:16
grabbing me and hopefully I start
47:18
traveling better and making sure it over
47:20
packed and okay it's my suitcase Europe
47:24
next time yeah that that's the the
47:28
interesting thing with with traveling
47:29
you know I talk to you a lot of the
47:31
other sales reps that come out and and
47:33
you know you and a packing things that
47:35
you you that you forgotten old trips and
47:38
a lot of it's just just like anything as
47:41
you get older you go oh yeah I remember
47:42
when I needed that or that or this or
47:44
that or whatever and and then all sudden
47:48
just like for me now I can pack and I
47:51
Larry won't have but a few extra things
47:53
that I didn't wear cuz I know pretty
47:55
much where I'm going and weather-wise
47:57
and so you just gotta figure it out
48:00
figure it out and hey feel good you look
48:03
good and comfortable and you're not
48:05
stressed about we're gonna wear that
48:07
night traveling a big for everything
48:09
white yeah everything so hey Matt like I
48:15
said I truly appreciate it thank you and
48:18
even what we can say if you ever get out
48:21
to LA and you schedule some free time I
48:23
know you don't like to but I feel like I
48:27
don't come on Mary the next three years
48:29
coming a little coming off California
48:32
doesn't know you don't if you come out
48:35
for any of the sports shows or whatever
48:37
and you want to get a lunch or some just
48:40
hit me up and we'll go from there
48:43
you got it I'm excited man thank you for
48:44
taking the time having me on appreciate
48:47
thanks buddy okay have a great night now
48:49
here's gobo take that go back