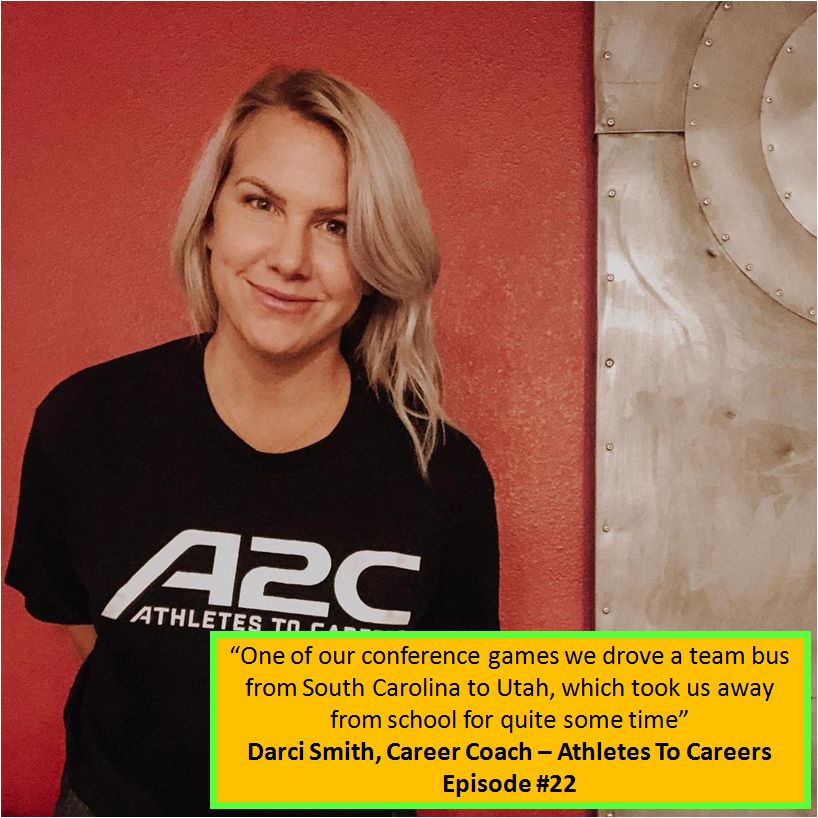 Today's podcast is with Darci Smith. Darci was a college athlete playing soccer at South Carolina State. She now helps college athletes prepare for life after college as a career coach.
"One of our conference games, we drove a team bus from South Carolina to Utah, which took us away from school for quite some time"
College athletes compete at a high level for their schools but are sometimes unable to take heavy workloads or take on internship opportunities due to their demanding athletic schedules. Some feel inadequate entering the job market after graduation. The company Darci works for, Athletes to Careers, helps these athletes with their resumes, interview skills and reminds them that what made them successful in sports are the same characteristics that many companies are looking for. Darci travels to colleges thru out California meeting coaches and athletes to help them. A young millennial woman working hard, traveling the roads in Southern California trying to help others with their careers is inspiring.
Connect with Darci Smith: