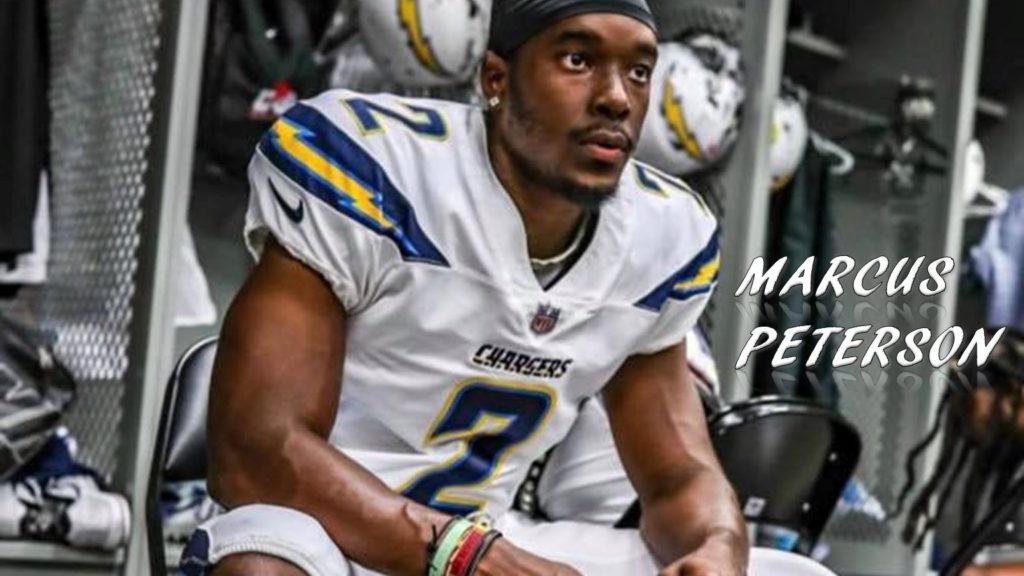 Today's The Travel Wins podcast welcomes Marcus Peterson, MBA. Marcus is an NFL wide receiver (Los Angeles Chargers), model, business owner and entrepreneur.
His upbringing in Inglewood, California at a very small school made him realize his need to work hard and appreciate everything that happens to him is for a reason. He went on to play football in college at Seton Hill and then traveled to England where he received his MBA. While living overseas he realized how big the world is and that it doesn't revolve around the US. We also discuss his apparel business, MP Motivational Brand, and what his future holds for him after his football career is done.
I love the fact that he is using motivational phrases for his apparel. Anyone that is sharing positive vibes to the world needs to be recognized.
Marcus Peterson Los Angeles Chargers Social Media 
What The "MP" Brand Represents
"MP" Motivational Brand Apparel, represents for anyone who has ever been over looked, told they couldn't achieve something, they aren't good enough, or underestimated. Understanding that there are and will be times in our lives where we will be overlooked and counted out but we can never lose faith or site of our goals. No matter what industry we are in, we all have a story of challenges we endure to achieving success. This notion provides the opportunity to wear our struggles through apparel to ignite our dreams in overcoming the "No's" in life to becoming living proof of YES! 
"MP" apparel is a great concept to remind others and ourselves that when we recognize our "Why" & "Purpose" in life having control of the ending result and can NEVER give up on our dreams. Understanding, that whatever happens, a human being does not have the last word for on our destiny, God does.
Marcus's traveling music/song/podcast choice is:
RnB, Hip Hop or soft jazz.
I'm more of a mood guy so it could be various hip hop artists or Sade.
Click here to see all of the guests listening choices when traveling.