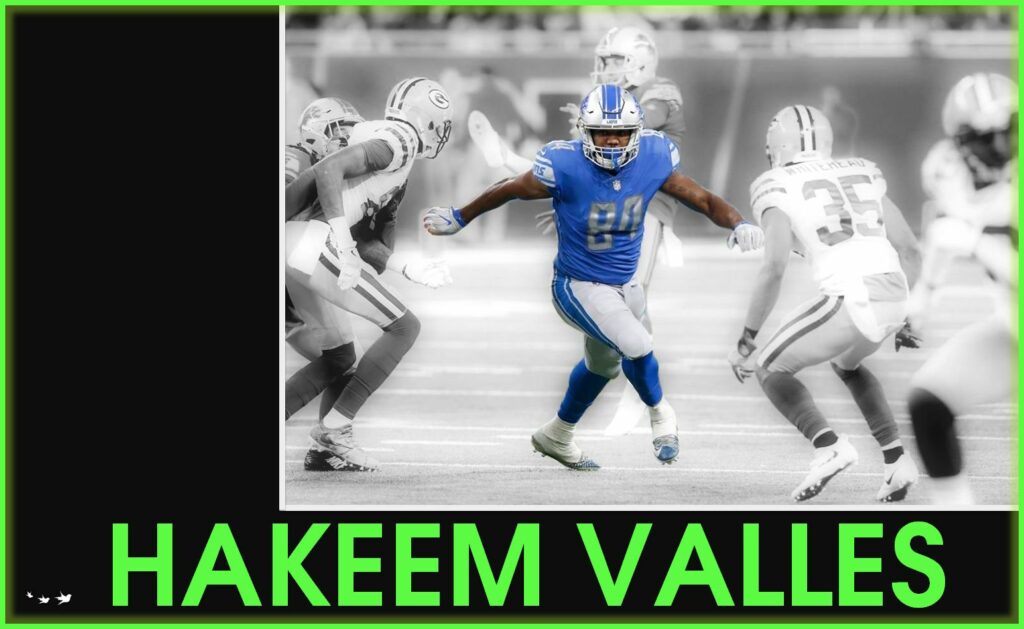 "From Gridiron Glory to Real Estate Triumph: Hakeem Valles' Journey of Reinvention"
In a captivating episode of our business travel podcast, we had the privilege to delve into the remarkable story of Hakeem Valles. This episode unveils the inspiring transformation of a former professional football star into a thriving real estate investor and influential public speaker.
Once a shining star on the football field, Hakeem Valles experienced a pivotal self-realization that led him to make a courageous career switch. Recognizing that his path in the NFL might not lead to franchise stardom, he made the audacious decision to pivot towards his true passions: real estate investment and motivational speaking.
In this riveting conversation, Hakeem Valles shares his intimate journey of navigating the shift from athletic arenas to the realm of real estate deals and captivating audiences with his words. With candor and insight, he reveals the inner workings of his decision-making process, offering a profound glimpse into the world of reinvention.
But this tale is not just about professional pursuits. Hakeem's narrative is interwoven with a deep desire for balance and family connection. Amid his ambitious career transition, he sought the precious gift of time—time to cherish moments with his fiancée and embrace the joys of fatherhood with his newborn child.
Join us in this episode as we uncover the layers of Hakeem Valles' compelling journey. From the exhilaration of sports arenas to the negotiation tables of real estate, from the roar of the crowd to the resonance of his motivational speeches, Hakeem's evolution encapsulates the essence of determination, resilience, and the pursuit of holistic success.
Tune in to this episode for a profound exploration of reinvention, ambition, and the pursuit of a life richly lived. Discover how Hakeem Valles' decision to rewrite his own narrative offers invaluable lessons for anyone charting their course through the crossroads of life and career.
In this episode Hakeem shares his thoughts on:
Time management

Being uprooted every year while in the NFL

Balancing time with his family and new careers

The start of raising a child

Being a positive influence to children

The benefits of investing in your future

Using the leverage you have
Connect with Hakeem Valles on his social media pages:
BIO
Hakeem Valles is a former American football player who is currently a free agent. He played college football at Monmouth and was signed by the Arizona Cardinals as an undrafted free agent in 2016.
Early years
Valles was born in the Sicklerville section of Winslow Township, New Jersey.
He played high school football at Peddie School in Hightstown, New Jersey as a wide receiver. He garnered First Team All-New Jersey Prep accolades his junior year. He also spent some time at quarterback and defensive back while at Peddie
College Career
Valles played for the Monmouth Hawks of Monmouth University from 2012 to 2015. He was redshirted in 2011. He majored in Business Administration at Monmouth.
He was a wide receiver from 2011 to 2013. He played in four games in 2012 and 12 games in 2013.
Hakeem converted to tight end during training camp in 2014. He appeared in 11 games, starting nine, during the 2014 season. He caught 18 passes for 255 yards and three touchdowns. He played in 11 games, all starts, his senior year in 2015. He recorded 22 receptions for 236 yards. He was also a team captain as a senior.
He played in 38 games, starting 20, during his college career. He recorded career totals of 40 receptions for 491 yards and three touchdowns
Professional career
Valles was rated the 30th best tight end in the 2016 NFL Draft by NFLDraftScout.com. Lance Zierlein of NFL.com predicted that he would be selected in the seventh round or be a priority free agent. Zeriein said that Valles was an "Intriguing prospect due to combination of size and speed and an apparent willingness to scrap it out as a blocker." He also said Valles "Has an outside shot of being drafted and might kick around on a practice squad a year or two while he hones his skill at the position
Arizona Cardinals
Hakeem signed with the Arizona Cardinals on May 2, 2016, after going undrafted in the 2016 NFL Draft. He was released by the team on September 3, 2016, and was signed to the practice squad the next day. He was promoted to the active roster on October 6, 2016. He made his NFL debut, and first start in Week 5 against the San Francisco 49ers. He played in 11 games, starting 1, during the 2016 season and recorded three solo tackles.
September 2, 2017, Valles was waived by the Cardinals.
Detroit Lions
September 6, 2017, Valles was signed to the Detroit Lions' practice squad. He was promoted to the active roster on December 26, 2017.
October 6, 2018, Valles was waived by the Lions and was re-signed to the practice squad. He was released on November 7, 2018.
New York Giants
November 27, 2018, Valles was signed to the New York Giants practice squad
His younger brother, Max, also plays in the NFL.
Hakeem's traveling music/song/podcast choice is:
Gary Vee audio experience podcast
Click here to see all of the guests listening choices when traveling.