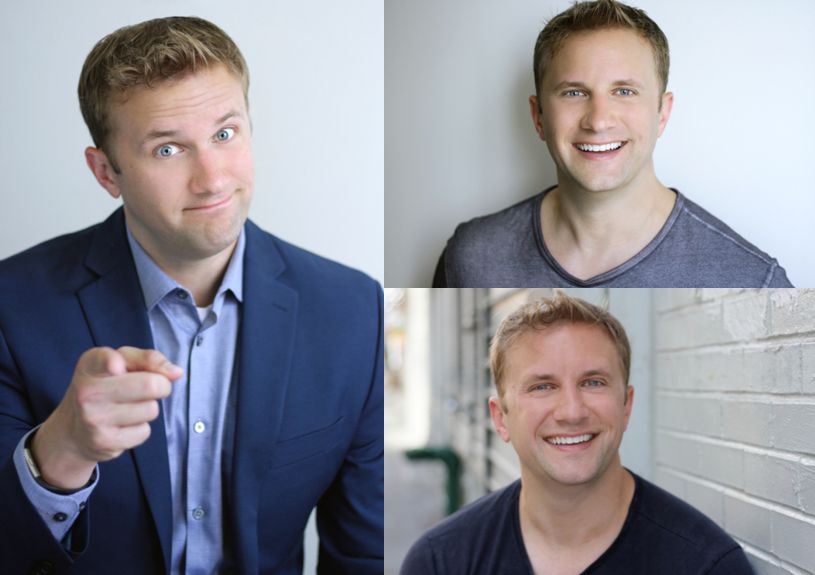 On today's podcast I'm happy to have comedian Kevin Gootee. Kevin started his career in comedy like so many other comics ….. having a regular day job. His frustration with his sales job was the extra push to get him excited about having a career in comedy. He worked countless hours at clubs in the New York area and beyond. He now has a career in comedy as well as voice over acting work and hosting his own show on Amazon called "Comics Watching Comics". If you get a chance you need to connect with Kevin and enjoy his work.
KEVIN GOOTEE – Comedy with Comics
His official entrance into the world of stand-up comedy began in the Spring of 2010, and he's never looked back. Kevin's fans have described his comedy as "cerebral fraternity guy." He's not sure what that means, but he likes it.
He has performed at Caroline's (NYC), the Stand (NYC), Caroline's Comedy Club (NYC) Southpoint Casino (Las Vegas), Levity Live (NY), Standup NY (NYC), NY Comedy Club (NYC), Atlantic City Comedy Club (NJ) Broadway Comedy Club (NYC), Greenwich Comedy Club (NYC), Eastville Comedy Club (NYC), HA! Comedy Club (NYC), Stress Factory (NJ), Taj Mahal Casino (NJ), and Comedy Cove (NJ).  He's appeared at the Meadowlands Comedy Festival for 3 straight years.  He also does private gigs so drop him a line if you would like to book him.
Kevin is also the creator, host, executive producer, and director of the show, "Comics Watching Comics"  You can find it on Amazon Video now.
Two other shows he has created are, "License to Kill, No Odd Job", began airing on the Twitch network Feb 2018.  Also, look out for Comics Watching Football which should be airing soon.
He also co-hosts 2 podcasts which are both found on iTunes: Safeword pc and Sportsbook/Box office
Lastly, he does voiceover work and you can check out samples on his website.
Kevin's ultimate goal is to be the next great game show host, where he can continue to entertain millions while giving out free washers n' dryers.
Currently, Kevin lives in the New York City metro area, where he is learning the ropes of fatherhood. He is the proud dad of a baby girl.
Come check out one of Kevin's upcoming shows.
Connect with Kevin Gootee:
Kevin's traveling music/song/podcast choice is:
Nirvana and Bad Religion
"punch you in the face" punk playlist when the mood is right
High energy or House music when heading to Vegas
Click here to see all of the guests listening choices when traveling.