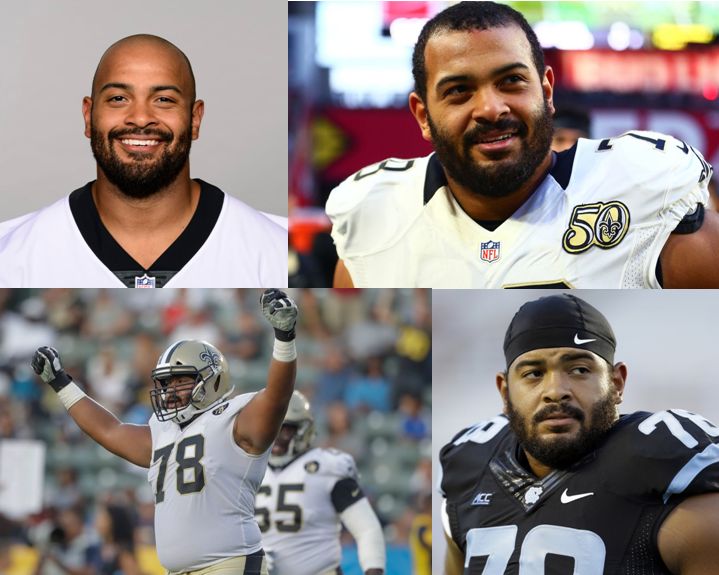 My guest on today's show is Landon Turner. Landon played for the New Orleans Saints the past two seasons and is now on the Carolina Panthers roster for 2019. He played college football at University of North Carolina where he played all 4 years. Landon's senior year ended as the team captain, 1st Team All-American and he won the Jim Parker Trophy as the best offensive lineman in the country. After two years in the NFL and starting his third year for the Panthers we discussed the differences between traveling as a college player and the NFL.
"The hard part of being a college athlete is not having the opportunity to take advantage of internships and getting to know people"
We also discussed the role being a full time college athlete being a hindrance against getting job or intern experiences while in college putting the players behind their classmates that don't have to spend so much time as an athlete.
Connect with Landon Turner:
College Career
After redshirting his first year at North Carolina, Turner saw action in twelve games in 2012. He served as a backup his first eight games, before replacing an injured Brennan Williams at right guard for the final four games of the season. He would remain a starter throughout his four years. In his junior year, he was named 3rd team All-ACC by the media. As a senior, he was named consensus 1st-Team All-ACC and 1st Team All-American by the Associated Press (AP) and won the Jim Parker Trophy
Professional career
New Orleans Saints
Turner was signed by the New Orleans Saints as an undrafted free agent following the 2016 NFL Draft.
On September 2, 2017, Turner was waived by the Saints and was signed to the practice squad the next day. He signed a reserve/future contract with the Saints on January 16, 2018.
On September 1, 2018, Turner was waived by the Saints.[9] He was re-signed to the practice squad on October 24, 2018, but was released three days later.[10]
Minnesota Vikings
On October 30, 2018, Turner was signed to the Minnesota Vikings practice squad. He was released on November 8, 2018.
Carolina Panthers
On December 19, 2018, Turner was signed to the Carolina Panthers practice squad. He signed a reserve/future contract with the Panthers on December 31, 2018