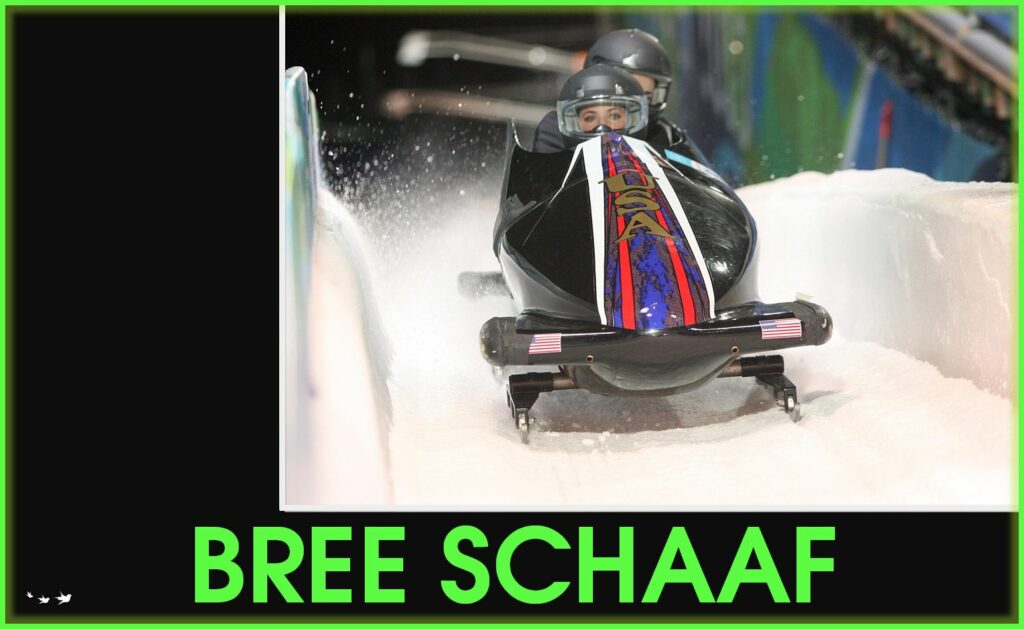 Bree Schaaf is a winter Olympian in bobsled, coach of sliding sports, Olympic commentator and a member of the athletes' advisory council. Bree's extraordinary achievements span across multiple facets of the winter sports world. As a distinguished Winter Olympian in bobsled, a seasoned coach of sliding sports, an esteemed Olympic commentator, and an active member of the athletes' advisory council, her expertise is unparalleled.
Engaging in enlightening conversation with world-class athletes about their travel experiences is always a source of fascination for me, and Bree's insights were no exception. Throughout our discussion, she delved into a myriad of captivating topics, shedding light on the intricacies of maintaining a balanced diet and optimal fitness levels, both as an athlete and in her roles as a coach and commentator.
Bree's wealth of knowledge on these subjects proved to be an invaluable resource for my listeners. Her profound understanding of the demands and challenges faced by athletes during their travels, and her ability to navigate these obstacles while maintaining peak performance, truly set her apart. I was genuinely delighted by her willingness to generously share her wisdom, ensuring that our listeners gain invaluable insights from this extraordinary athlete and role model.
Bree Schaaf on social media:
Bree's listening choice while traveling for work is:
Bree enjoys listening to music when she travels. 
Click here to see other guests choices for listening while traveling
ABOUT
Bree is an American skeleton racer who competed from 2002 to 2007, then switched over to bobsled as a pilot from 2007-2014. Her best Skeleton World Cup finish was sixth at Calgary in November 2006.
Early years
In high school, she competed in track, volleyball, and basketball before playing volleyball exclusively.  She earned a scholarship for volleyball and played collegiality at Portland State University in Oregon.  Schaaf graduated with high honors and a BA in Anthropology.
Sledding
Schaaf's best finish in skeleton at the FIBT World Championships was 11th in the women's event at St. Moritz in 2007.
Bree switched to bobsled for 2007-8, starting on lower racing circuits before qualifying to race World Cup in 2009 after winning the 2009 US National Championship in bobsled. Bree also finished 4th at the Bobsled World Cup in Park City, Utah in November 2009. She also took 6th at the 2009 World Cup Whistler track debut, and 5th at the February 2009 World Cup race in Park City, with 9 top-ten world cup finishes in total.
It was announced on January 16, 2010 that she made the US bobsled team for the 2010 Winter Olympics. She finished fifth in the two-woman event.
Broadcasting
In 2009 Schaaf started work as a sliding commentator for Universal Sports Network. She joined NBC's team at Sliding Center Sanki for the 2014 Winter Olympics.