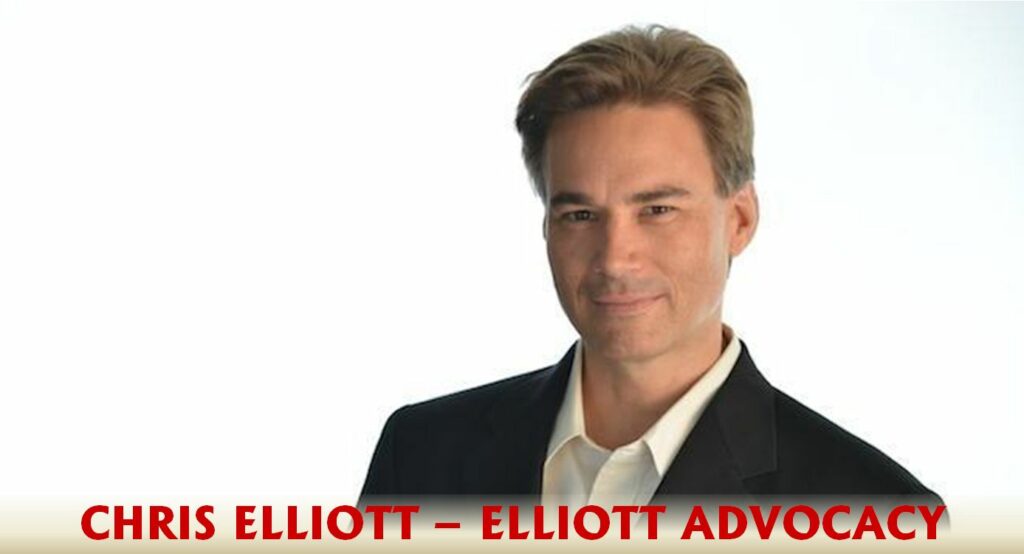 Christopher Elliott is my guest on today's episode. Chris is an award-winning author, advocate, and journalist. He shares some of his stories from the road and is a self professed traveling nomad. As a travel contributor for Forbes, USA Today, Washington Post, National Geographic and NPR I really appreciated Chris giving me as much of his time as he did.
He's the founder of Elliott Advocacy is a 501 (c)(3) nonprofit organization that empowers people to solve their problems and helps those who can't. Chris is also the co-founder of Travelers United, a nonprofit organization that advocates for travelers in Washington.
Chris on social media:
Chris's listening choice while traveling for work is:
Chris and his children listen to XM radio quite a bit while driving across the country. Their favorite channels are:
Jazz (for night driving)
Grateful Dead
DTM
NPR (National Public Radio)
Joint (reggae)
Classical
Click here to see other guests choices for listening while traveling
BIOGRAPHY
He's the author of How To Be The World's Smartest Traveler (And Save Time, Money and Hassle) (National Geographic, 2014) a practical guide for travelers, and Scammed: How to Save Your Money and Find Better Service in a World of Schemes, Swindles, and Shady Deals (Wiley, 2011) which explores the broken relationship between American consumers and businesses.
He writes six weekly syndicated columns with a total reach of more than 10 million readers.
✓ A weekly column for the Washington Post called The Navigator, which focuses on being a smarter and more informed traveler, with a special emphasis on transportation policy.
✓ USA Today's weekly On Travel and Away is Home columns. The features help travelers understand the inner workings of the travel industry, and how to make the most of their next trip. You can find past On Travel and Away is Home columns here, too.
✓ Elliott is also a regular contributor to Forbes. He writes write about customer service issues, with a specialty in technology and travel. Many of these columns are also branded as Smart Consumer stories and nationally syndicated.
Elliott also contributes to a variety of media organizations, including National Geographic, NPR, Smithsonian and Travel & Leisure.
Education
Elliott was born in Charlotte, N.C., and grew up in Vienna, Austria. He attended primary and middle school in Austria (Volksschule Südstadt and Vienna International School) and later transferred to Black Forest Academy in Kandern, Germany, before graduating from Briarwood Christian School in Birmingham, Ala., in 1986.
He attended Biola University in La Mirada, Calif., for two years and then transferred to the University of California at Irvine, where he graduated with a bachelor's degree in humanities in 1990. Chris received a Master's in journalism from the University of California at Berkeley in 1992 and was awarded a Fulbright fellowship in 1996.
Elliott completed a total of six editorial internships, including stints at the Claremont (Calif.) Courier, the Daily Bulletin in Ontario, Calif., the Birmingham (Ala.) News, The Dallas Morning News, the Los Angeles Times, and Reuters.
Early career
Elliott began working for Dow Jones & Co. in 1992 shortly after graduating from Berkeley. He covered initial public stock offerings from Dow Jones News Service and occasionally wrote Abreast of the Market and OTC Focus for the Wall Street Journal. He took a job as the business travel editor for Travel Weekly, a travel trade publication, in 1994. He returned to Europe after receiving a Fulbright scholarship in 1996. In 1997, Elliott came back to the United States and started writing a weekly travel column called The Crabby Traveler for ABCNews.com. Three years later, the column moved to CNN.com and eventually went into syndication.
Transition to advocacy
In 1996, Elliott registered the domain Elliott.org and began posting stories from readers. Many articles involved seemingly intractable problems with a company. Rather than just complaining, Elliott engaged in an early form of solutions journalism. He contacted the company on behalf of the consumer and helped negotiate a settlement. The stories formed the basis for a weekly feature called the Travel Troubleshooter. In the late 1990s, the Miami Herald picked up the Travel Troubleshooter as a standalone column.
In 2006, Tribune Media Services added the Troubleshooter to its lineup for national syndication. In 2009, Elliott started to develop a companion column, Problem Solved, which handled non-travel complaints. Both the features are now syndicated by King Features. In 2001, Elliott became National Geographic Traveler's reader advocate. He remained in that role until National Geographic's sale of the magazine to News Corp. in 2016.
In 2018, after 22 years of self-publishing Elliott.org, Elliott incorporated Elliott Advocacy as a 501 (c)(3) nonprofit organization, with a mission to help empower customers to solve their problems and help those who can't.
Radio and television reporting
Elliott has hosted radio and TV shows on travel and advocacy. In the late 90s, he began reporting for National Public Radio as an independent producer. In the early 2000s, he hosted What You Get For The Money: Vacations on the Fine Living Network (now the Food Channel). He also co-hosted the weekly syndicated show Rudy Maxa's World with Christopher Elliott from 2009 to 2011. Elliott has appeared on virtually every major TV network as a subject matter expert, including ABC, BBC, CW, CBS, CNN and NBC. Elliott is known for keeping a low profile. He doesn't submit his work for awards and in recent years has avoided public appearances.
Personal life
In addition to being a nationally-recognized expert on customer service, Elliott is an inveterate traveler and travel writer. In his spare time, he enjoys hiking, photography, and scuba diving. His weekly column, Away is Home, chronicles his never-ending journey around the world with his three school-age children. Elliott is based in Prescott, Ariz.