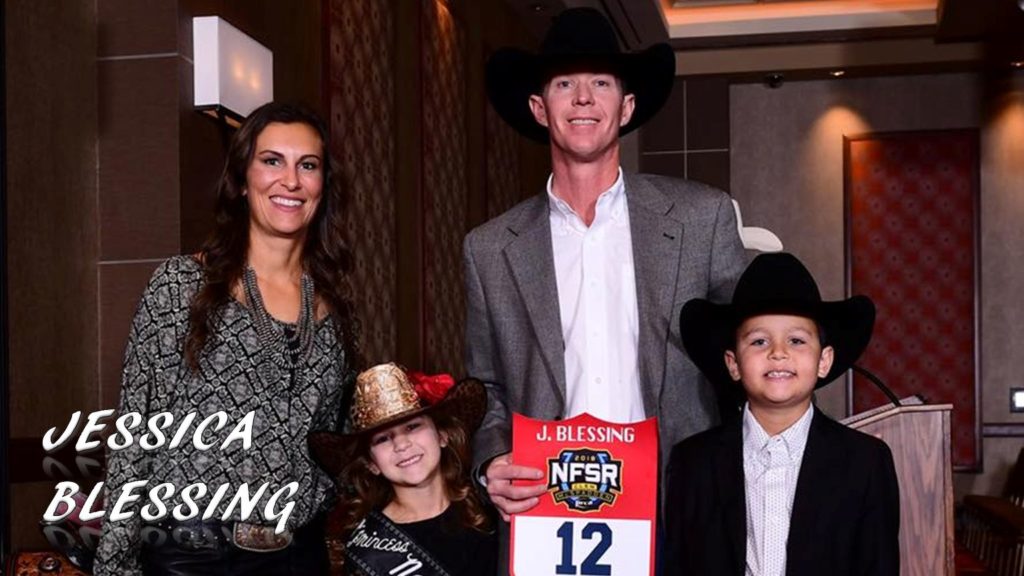 Jessica Blessing is my guest this week. Jessica is a powerhouse of a woman. We can start with she is a mom to 2 very active children, wife, business owner, outside sales representative and a friend to many. Every time I think "I'm so busy" or "how much traveling I have done or have to do for the upcoming season" I revert back to think how busy Jessica is. Being a traveling, outside sales representative in Texas while being pregnant, then being pregnant with a toddler is beyond my comprehension. Now that her children are older they are involved with school activities, rodeo, soccer, football and raising their pets. Having a toy Aussie breeding company and now starting a pony company adds to her growing list of responsibilities. We talk about how she keeps her sanity and how for her staying busy keeps everything in line. I am very fortunate to be one of her friends she can call while we drive for hours on end for our jobs.
Good luck trying to keep up with Jessica and her family.
Jessica on social media:
Jessica's listening choice while traveling for work is:
She listens to podcasts and music. She enjoys calling friends while driving to fill the time as well.
Click here to see other guests choices for listening while traveling
B4 TOY AUSSIES
The name "B4" comes from our family brand.  A brand to us that stands for quality, integrity, hard work and dedication. This is carried over in everything we do…..especially in the animals we raise.   Our love and passion for the Aussie breed has transitioned into dream.   A dream to raise great dogs that have the personality and temperament someone would look for in choosing a new member of the family.   
We are a small hobby breeder only raising a couple litters a year.   Our dogs are not "kennel" dogs.   They are raised in our home with our 2 small children and around livestock.   You will often see our dogs with us at rodeos across the country as well as at my kids sporting events.   They are all truly part of our family and we want that same bond and love for any pup purchased from us. 
Our pups come from health tested parents and will be registered. 
Their tails are docked, dew claws removed, microchipped and will be up to date on shots and worming prior to going to their new homes.   Each pup will go home with a puppy "starter kit" to make the transition into their new home as easy as possible.    Please feel free to message me on Facebook or call me with any questions you have about our dogs or upcoming litters. (209) 403-7865.
Stetson Boots
"Go West", this simple phrase captures a universal longing to leave behind the everyday and set out for parts unknown. 140 years ago, John B. Stetson needed that call and created the classic symbol of the west. Today, the un-bridled individuality of the American Spirit continues to be our constant inspiration. Stetson footwear reflects the same beliefs and traditions that made Stetson a part of America. John B. Stetson Boots are known for their strong American roots and heritage. Stetson Boots are symbols of freedom – symbols of the West. With combinations of exotic boots and several different toe types, Stetson Boots have the look you need. 
Roper
Roper is America's authentic western wear. No imitations. You'll find superior design and quality. Hard work, vision and a dream. That's how the west was won. That's why Roper is America's first choice in authentic western wear and everyday casual fashion styles.
Tin Haul
The differences between every human being are many. But, there is one thing that is common amongst those that choose to stand out in the crowd and that's their metal. Whether it be a buckle, championship ring, cross, custom car, trophy or a body piercing… your metal is a symbol of who you are and what you aspire to become. It's your badge. A snapshot into your psyche. Your metal is about pushing it to the limit, having the guts to hang it out there and a reminder that says you came, you saw, you kicked ass and you'll be back…