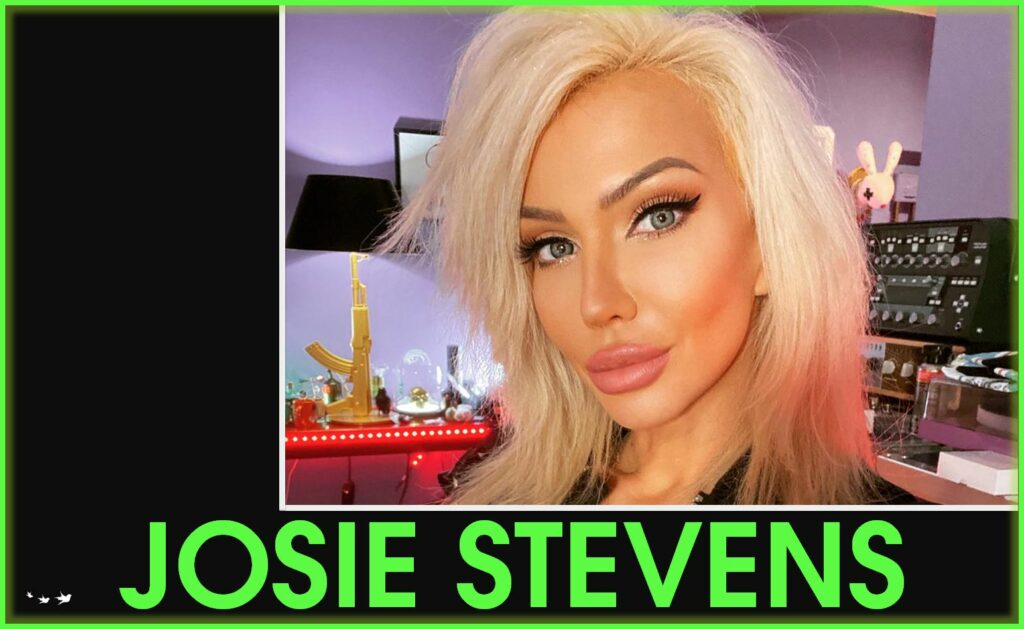 What's it like traveling as a manager and wife?
Josie Stevens is a wife, manager, model, entrepreneur and traveling partner of her GRAMMY award winning husband guitarist Steve Stevens. After having Steve on the podcast I thought it would be great to speak with the other half of the team.
"I just love people in general. I love just chatting and hearing what people have to say. I feel that's my favorite thing about travel"
Speaking with the spouse of another business traveler was great as Josie gave me insight to that lifestyle. We spoke about her love of travel, her favorite places and why and other random topics including the newly in place shelter at home order we are all dealing with now. Make sure to listen about "squeaky" boobs when she travels to higher altitudes.
Connect with Josie Stevens on social media:
Josie's listening choice while traveling for work is:
She likes catching up on sleep and relaxing when she travels 
Click here to see other guests choices for listening while traveling
SUBSCRIBE
You can subscribe to The Travel Wins Podcast on Apple Podcasts, SoundCloud, YouTube, iHeart Radio, Stitcher, Google Podcasts, Spreaker, Podnews, Castbox,  Pocket Casts, Radio Public, and Amazon.
ABOUT Josie Stevens
Josie Stevens is a model, stylist, reality TV personality, host & fashion designer married to rock guitarist Steve Stevens. She starred in the 2010 reality TV show Married to Rock alongside her husband and others.
Chicago-born Josie has been on numerous magazine covers, and has posed for Playboy, sat for a variety of "stylist-up" artists and modeled for video game characters.
Josie has a successful career as a celebrity fashion stylist and hair and make-up artist, working on Cinemax film projects, commercials, TV shows & album covers. Some of her current & previous clients include:
Steve Stevens
Deadland Ritual
Duff Mckagen's Loaded
In this Moment
Opiate for the Masses
Blessed by a Broken Heart
photographer Hristo Shindov
Playboy Playmates
Showtime/Cinemax.
Josie married famed guitarist Steve Stevens in December 2008, after six years of dating, and manages Steve's career, as well as doing hair, make-up & wardrobe for all of his tours and appearances. She also designs his line of merchandise.
She has a popular line of clothing, costumes, lingerie & rave wear, "Josie Loves J Valentine". The line has proved to be a celeb favorite worn by stars like Nicki Minaj, Kylie Jenner, Kendall Jenner, Paris Hilton, Bella Thorn, Alessandra Ambrosia, Gwen Stefani, Miley Cyrus, Fergie, Raja Gemini, Laura Croft, Jenna Jameson & Bridget Marquardt.
Her line called Josie Loves J Valentine was released in 2011. A launch party was held on September 7 where an all-star band performed (including her husband Steve Stevens & Billy Idol). A variety of Reality Stars, Musicians & Playmates walked in her fashion show.
In 2012, she expanded her brand with a line of sleepwear with the world's most popular footed pajama company, Jumpin Jammerz.
In 2016, Josie expanded her design portfolio to include interior design. Most notably, she designed the West Hollywood offices of celebrity plastic surgeon Dr Dean Manus. LA Weekly Magazine declared the interior design to be "the hippest doctors office" in their "Best of LA Culture: Services with Something Special" Top 10 list on March 26th, 2019.