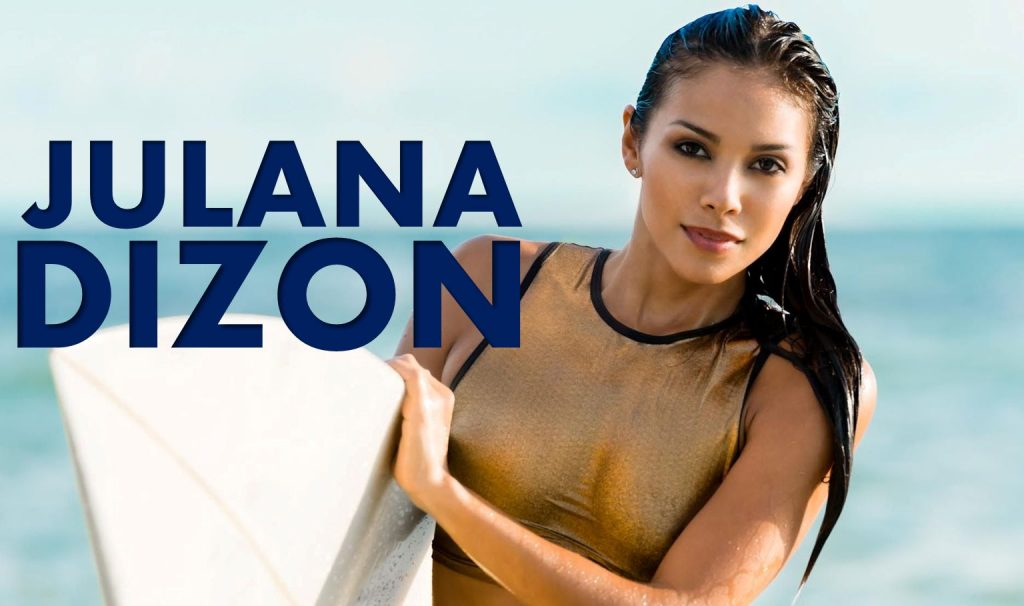 Julana Dizon going from animals to modeling to branding
Julana Dizon is a world traveled model and brand ambassador for several worldwide known brands after starting her work experience as an animal trainer after graduating college. Making the leap into modeling was not how she envisioned her career choices but she has incorporated her love and passion for wildlife, the outdoors and traveling into her modeling and brand ambassador career.
She shares some great stories of her time spent in South Africa for modeling and a trip to Uruguay to be in a commercial with Lil Jon. She has worked hard and consistently in her now full-time modeling career. Starting her career in Florida, Julana shot for department stores, E-Comm clients, and catalogs. Soon into her modeling career she signed a 3 month contract with Cover Model Management in Cape Town, South Africa – where she booked her first TV commercial. Returning to the states she made the big move to Los Angeles, CA and grew her career to include fit & fitness modeling, as well as on camera work in TV Commercials, Spokesperson, and TV Hosting.
We talk about how she has started creating concepts while collaborating with new brands, and started playing on both sides of the camera. She has branched out to creating content pieces that range from photoshoots to product hosting and even video concepts. She has created a lot of "WINS" along the way and I'm excited to see her future projects.
Connect with Julana Dizon on social media:
SUBSCRIBE
You can subscribe to The Travel Wins Podcast on Apple Podcasts, SoundCloud, YouTube, iHeart Radio, Stitcher, Google Podcasts, Spreaker, Podnews, Castbox, Pocket Casts, Radio Public, and Amazon.
The Travel Wins intro song by Allison Johnson and Steve Stevens
Website Design by Stack Host
#julanadizon #model #brandambassador