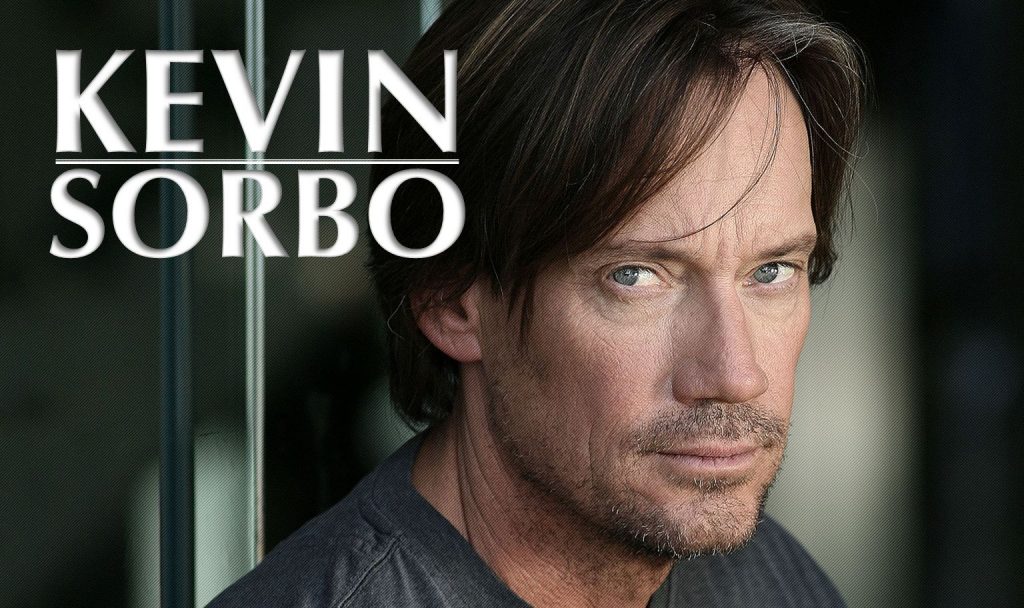 I want to be an actor and family man.
Kevin Sorbo is my guest today.  Kevin is an actor, director, producer, writer, father and husband. He is most famous for his role as Hercules and on the television drama Andromeda. After starring in over 60 films, Kevin is releasing several new works in the coming months including the movies "The Reliant" and "Miracles of East Texas".
We talk about his times working on the Hercules sets in New Zealand and the incredibly long shoot days. Kevin talks about the importance of staying physically fit and making time to exercise.
We send some time chatting about his decision to home school his children and the freedom that allowed him to have raising them with his wife, Sam, while still being able to travel for their work in the entertainment industry.
Intro song "Road Trip" by Robin Tricker
If you like the podcast, I would love it if you left me a review! Also, feel free to contact me directly via DM regarding this episode or anything in the podcast that may have related to you.
CONNECT with Kevin Sorbo on social media:
Kevin's listening choice while traveling for work is:
Kevin enjoys listening to music while traveling.
Click here to see other guests choices for listening while traveling
SUBSCRIBE
You can subscribe to The Travel Wins Podcast on Apple Podcasts, SoundCloud, YouTube, iHeart Radio, Stitcher, Google Podcasts, Spreaker, Podnews, Castbox,  Pocket Casts, Radio Public, and Amazon.
Kevin's Career
In the mid 1980s, Sorbo travelled around Europe and Australia working in television commercials and worked in over 150 commercials by the early 1990s. One of the popular commercials he appeared in was for Jim Beam bourbon whiskey, known for Sorbo's repeated catchphrase "This ain't Jim Beam". He occasionally landed acting roles during this period with his first appearance in an episode of the soap opera Santa Barbara in 1986. This was followed by guest appearances in television series such as 1st & Ten, Murder She Wrote and The Commish. In 1992, he starred in an unsuccessful pilot for a medical drama series titled Condition: Critical which was not picked up but aired as a television film on CBS. He was considered for and lost out to Dean Cain as Superman in Lois & Clark: The New Adventures of Superman and was a possible contender for the role of Fox Mulder in The X Files which went to David Duchovny.  In 1993, he made his film debut playing a supporting role in Slaughter of the Innocents.
In 1994, he got his breakthrough leading role as the Ancient Greek mythical demigod Hercules in a series of five television films which aired as part of Universal Television's Action Pack. The first film was Hercules and the Amazon Women which aired in April and the fifth film Hercules in the Maze of the Minotaur aired in November. The ratings success of these films paved the way for the commissioning of the television series Hercules: The Legendary Journeys which started airing in syndication from January 1995 and ran for six seasons. The series made Sorbo an international star and was one of the highest rated syndicated television shows at the time. Sorbo also directed two episodes of the series during its run and co-wrote one episode. The success of the show spawned the popular spin-off series Xena: Warrior Princess starring Lucy Lawless, who was introduced in a three episode arc in the first season of Hercules. Sorbo made his first of two appearances on Xena in the first season episode "Prometheus". In 1998, a spin-off direct-to-video animated film titled Hercules and Xena – The Animated Movie: The Battle for Mount Olympus was released with both Sorbo and Lawless voicing the characters.
Hercules was cancelled midway through the filming of Season Six of which only eight episodes were produced and the final episode aired in November 1999. This was reportedly due to Sorbo declining to extend his contract to continue starring in the series for a further three years. Sorbo would go on to make his final appearance as Hercules on Xena in the Season Five episode "God Fearing Child" which aired in February 2000.
In between the years playing Hercules, he played his first leading film role in Kull the Conqueror (1997). After Hercules came to an end, Sorbo played the starring role of Captain Dylan Hunt in the science-fiction drama series Andromeda from 2000 to 2005. In 2006, he played a recurring role on the final season of The O.C. and guest-starred in the sitcom Two and a Half Men. In 2007, he starred in the direct-to-video film Walking Tall: The Payback, which was a sequel to the 2004 film Walking Tall. He reprised his role in the second sequel, Walking Tall: Lone Justice which released later that year. He also starred in the Lifetime Channel film Last Chance Café, the Hallmark Channel film Avenging Angel, co-starring his real life wife Sam Jenkins and guest starred as a bounty hunter in the season-two episode "Bounty Hunters!" of the series Psych. He appeared in the 2008 spoof film Meet the Spartans, which was a box office success despite being universally negatively reviewed by critics. He starred in the Albert Pyun directed science fiction vampire film Tales of an Ancient Empire.
He served as executive producer and star of the movie Abel's Field in 2012. In 2012, Sorbo appeared in an episode of Celebrity Ghost Stories to recount an experience he had while in Minnesota shortly after he graduated from college. He and his girlfriend claimed to have seen the ghost of the "Bride of White Rock Lake" – a woman who supposedly died on her wedding day, murdered by a former lover.
Sorbo voiced one of the main protagonists, Prometheus, in the Wii video game The Conduit. Sorbo returned to the role of Hercules in a more sinister portrayal, in the video game God of War III, which was released for the PlayStation 3 in March 2010.
Kevin also had a prominent role in the film Soul Surfer released in 2011.
In July 2013, Sorbo, along with his wife, Sam, provided voice over for characters in the video game Cloudberry Kingdom. In 2014, Sorbo co-starred in God's Not Dead, a Christian film in which he portrayed an atheist college professor who requires his students to disown their religions on the first day of his class. He also voiced Crusher in the Skylanders franchise and Retro Hercules in Smite.
In 2015 and 2016, Sorbo played wizard Gojun Pye in a series of five Mythica sword-and-sorcery fantasy movies.
In 2017, Sorbo played the ill-fated King Lar Gand of Daxam on the CW series Supergirl. He appeared opposite Teri Hatcher as his wife Queen Rhea—24 years earlier, they were almost cast opposite each other in Lois and Clark before Sorbo lost out to Dean Cain. Cain also appeared in the same series but did not share any scenes with them. That same year, he also directed and starred in the film Let There Be Light.
Kevin Sorbo's career also includes voice over  work with Breathe Bible