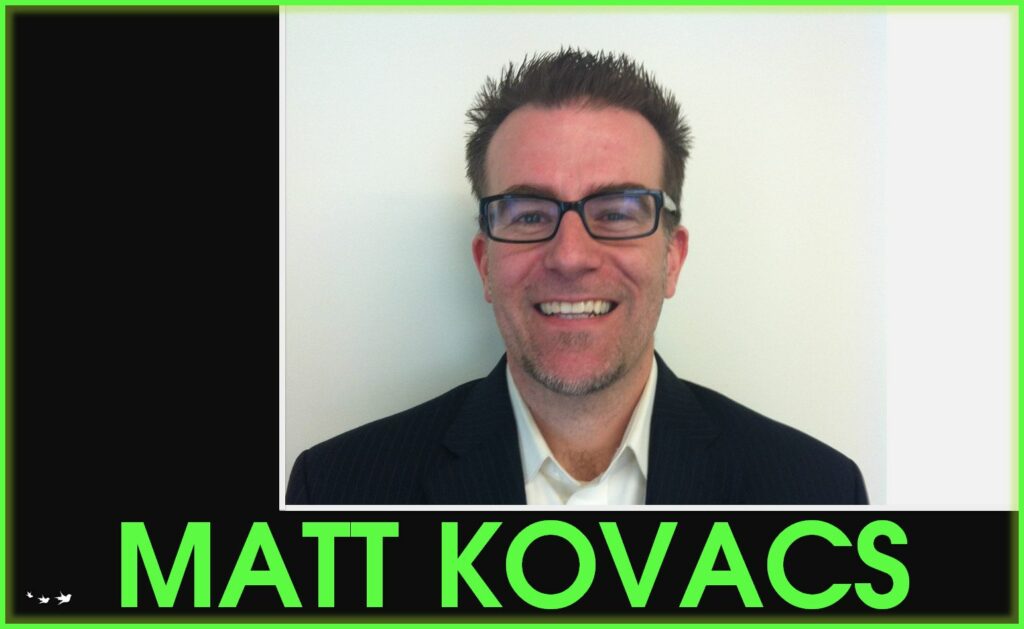 "Navigating New Horizons: Reshaping Corporate Branding and Business Travel with Matt Kovacs of BlazePR"
In a captivating episode that delves into the heart of modern corporate branding and the dynamic world of public relations, we had the honor of speaking with none other than Matt Kovacs, the visionary President of BlazePR. A powerhouse public relations company nestled in the vibrant hub of Santa Monica, California, BlazePR has emerged as a trailblazer in redefining corporate brand narratives.
Our conversation with Matt Kovacs offered an illuminating glimpse into the intricacies of corporate branding public relations. As we journeyed through the waves of change that ripple through the industry, we explored how the landscape of business travel has undergone a remarkable transformation. No longer confined to conventional in-person pitches and traditional trade shows, the PR industry has pivoted gracefully to embrace the virtual realm, primarily through the avenue of Zoom calls. Matt Kovacs shared invaluable insights into both the advantages and limitations of this 'remote' PR paradigm.
With the seasoned wisdom of someone deeply entrenched in the pulse of the PR sector, Matt Kovacs guided us through the evolution of public relations itself. From the classic realm of traditional media, the journey has meandered through the influential corridors of bloggers and into the dynamic sphere of social media influencers. Matt even shed light on the latest facets of this evolution, introducing us to the intriguing dimensions of 'micro' and 'nano' influencers.
Intriguingly, the conversation also delved into the intriguing phenomenon of 'cancel culture'. With an air of sagacity, Matt Kovacs shared how he meticulously prepares both his clients and his own company for the intricate dance with the potential of being 'cancelled'. A testament to the strategic foresight that defines BlazePR, these insights underscored the company's adaptability in an ever-changing landscape.
Join us in this thought-provoking episode as Matt Kovacs paints a vivid picture of BlazePR's journey, where corporate branding meets the art of public relations, and where the concept of business travel has been reshaped by the winds of innovation. Immerse yourself in the world of BlazePR's president, a maestro orchestrating the symphony of storytelling in the digital age.
Connect with Matt Kovacs on social media:
Connect with Blaze PR on social media:
SUBSCRIBE
You can subscribe to The Travel Wins Podcast on Apple Podcasts, SoundCloud, YouTube, iHeart Radio, Stitcher, Google Podcasts, Spreaker, Podnews, Castbox, Overcast, Breaker, Pocket Casts, Radio Public, and Spotify.
Intro song "Road Trip" by Robin Tricker
ABOUT
Matt Kovacs is one of California's most respected consumer PR strategists, putting his 20 years of experience in strategic thinking and unique approaches to work for recognized brands such as Marriott Hotels, Honest Tea, Easton Sports, Newcastle Brown Ale, AmaWaterways and ESPN. In addition, Matt and his team have been instrumental in rebrands and start-ups such as AmaWaterways, Performance Bicycle, KeVita Sparkling Probiotic Beverages and Hangar 24 Brewery.
Kovacs adds his talent as the senior strategist at BLAZE PR, the nationally recognized consumer PR division of Davies. BLAZE represents leading brands in luxury travel, hospitality, consumer and lifestyle. In recent years Kovacs and his team at BLAZE have been recognized for their leadership in consumer PR, taking home two Hermes Awards, Communicator Award, PRSA PRism and Silver Quill Awards. Kovacs understands the opportunities and challenges each client faces, he leads his team to develop innovative, influential programs to overcome these obstacles and successfully achieve clients' business objectives.
Kovacs' expert orchestration of traditional PR and social media tools sets BLAZE apart, from earning coverage on the Today Show and Robb Report to attention on Facebook and with key bloggers. He holds a Bachelors of Arts degree in Communications and History from the University of Southern California.