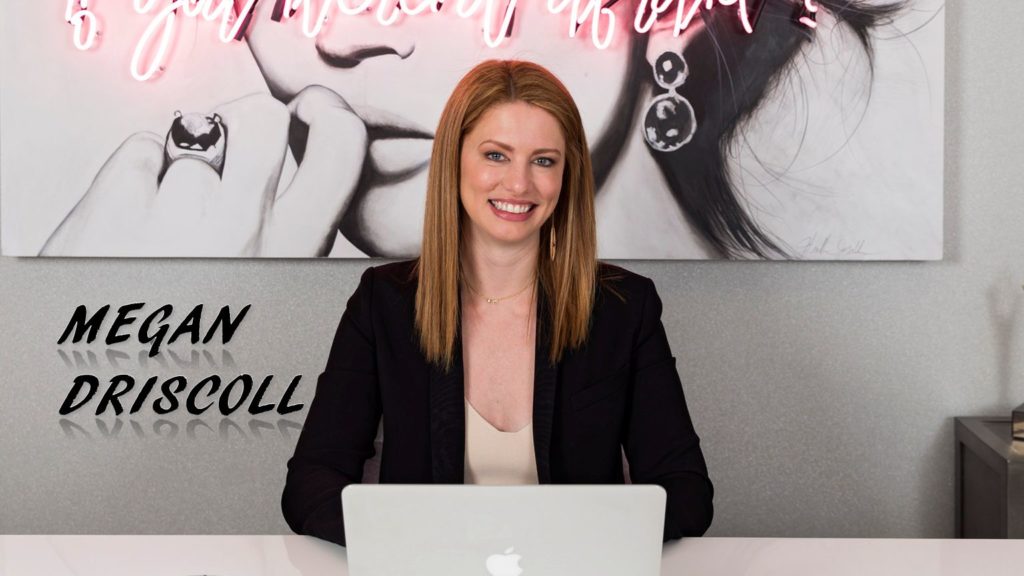 Megan Driscoll is this week's guest. As the CEO and Founder of the public relations firm EvolveMKD, we discussed the need for business travel for clients. Even with all of the available technology, Megan finds it necessary as ever to meet in person with clients and create face to face time. Creating lasting bonds and reputation with clients, new and existing, is essential for the way she formed her public relations company.
Make sure to listen to the entire episode and check out EvolveMKD on their social media outlets.
Megan on social media:
Click here to see other guests choices for listening while traveling
Summary
Megan Driscoll is the CEO + Founder of EvolveMKD, a public relations and social media agency based in New York City. She has 17 years of experience in healthcare, aesthetics and dermatology, and prestige beauty. Key to her success is Megan's ability to always find a way. Megan finds potential in every opportunity for her clients through determination, relationships, agility, and sound strategy coupled with creative spirit. Megan is widely recognized for her work, earning a spot on PRWeek's 40 Under 40 List and being honored as one of 12 women chosen for The Ernst and Young Entrepreneurial Winning Women class of 2018. Additionally, Megan was the first ever recipient of the Early Career Achievement Award from her alma mater, the University of Chicago. 
Megan has cultivated relationships with physicians, consumers, key opinion leaders and tastemakers to gain her clients national level recognition. At the end of the day, Megan wants to surround herself with smart, passionate people who value integrity–people who are serious about their work, but don't take themselves too seriously. This philosophy is at the heart of founding EvolveMKD. At EvolveMKD, Megan provides day-to-day client counsel, strategic direction and a savvy eye for what makes news and who can make the news happen. 
Prior to EvolveMKD, Megan was the President of Behrman Communications, where she managed agency operations, mentored staff, and provided strategic advisement for 30+ clients. Megan has also held senior roles at Emanate, Lippe Taylor, Fleishman Hillard and Euro RSCG Life PR. When she's not building brands and making media headlines, she's a pasta connoisseur who refuses to operate a moving vehicle. Megan also held childhood aspirations of becoming President of the United States or a hair stylist. She realized she's settled on a smart compromise between the two.
Megan holds a B.A. in Public Policy from the University of Chicago.