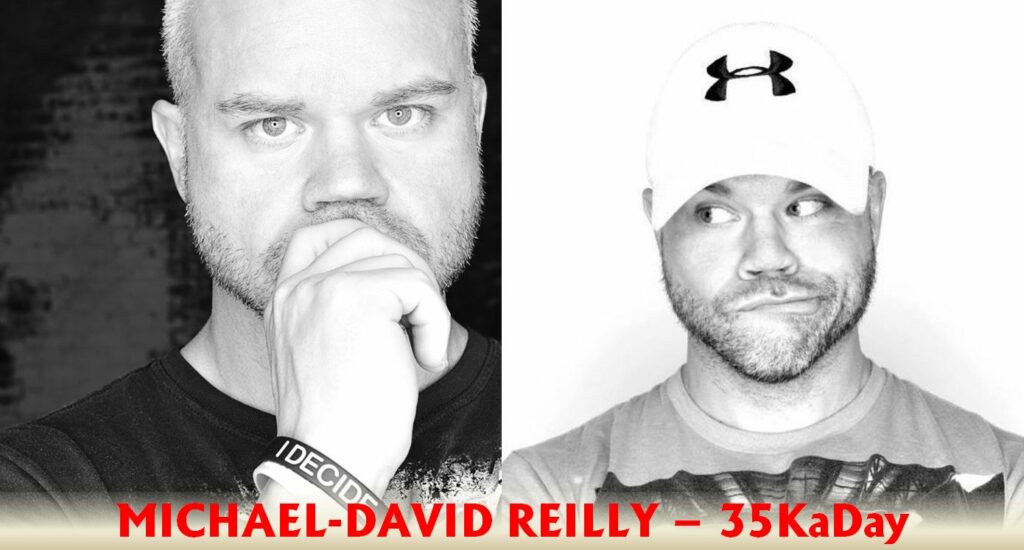 Michael-David Reilly (MD) is my guest on today's podcast. MD is a father, husband of a unicorn, entrepreneur, motivational speaker, and host of the 35KaDay Podcast. As a business owner of several different businesses and traveling for each of them I was excited to speak with MD. He didn't disappoint and shared many great gems about running a business in today's climate, the power of a positive mindset and social media. I hope you have the time to listen to our podcast and check out his positive words on one of the many digital platforms he occupies.
Michael-David on social media:
Micahel-David's listening choice while traveling for work is:
MD enjoys listening to music and podcasts while flying to and from business opportunities.
Click here to see other guests choices for listening while traveling
Michael-David Reilly BIO
FOUNDER
Day Trader of Attention, Entrepreneur, Strategist, Public Speaker, Photographer, Husband, Father and Taco'tarian.
Referred to as "MD" by most, his 25+ years as a brand strategist working for, starting or partnering with various brands from Fortune 100 to tech start-ups in the various sectors of retail, hospitality, financial services, legal, medical, apparel, media, automotive, insurance and social networks have given him an extremely successful diverse skill set.
Coming from a lineage of entrepreneurs and innovators, it's his practical approach to marketing and navigating brands into the ever-evolving digital landscape that has fueled his success, perspectives and strategies.
"We are in the greatest era in business for businesses. Never before did we have this level of access to people's attention and targeting abilities. But as consumers attention spans diminish, gaining it and keeping it is the all-in objective. It's all up from here!"
35KaDay Podcast
An empowering reminder that of the 35,000 decisions we make daily, they directly dictate the results in every area of life, love, business, wealth, success and happiness. If you want better results in any area of your life, YOU must make better decisions that will get you there! Welcome to the most practical, unfiltered podcast that will inspire you, challenge you, excite you and compel you to use your greatest power of CHOICE and be the one who controls your destiny regardless of the circumstances and people that surround you.