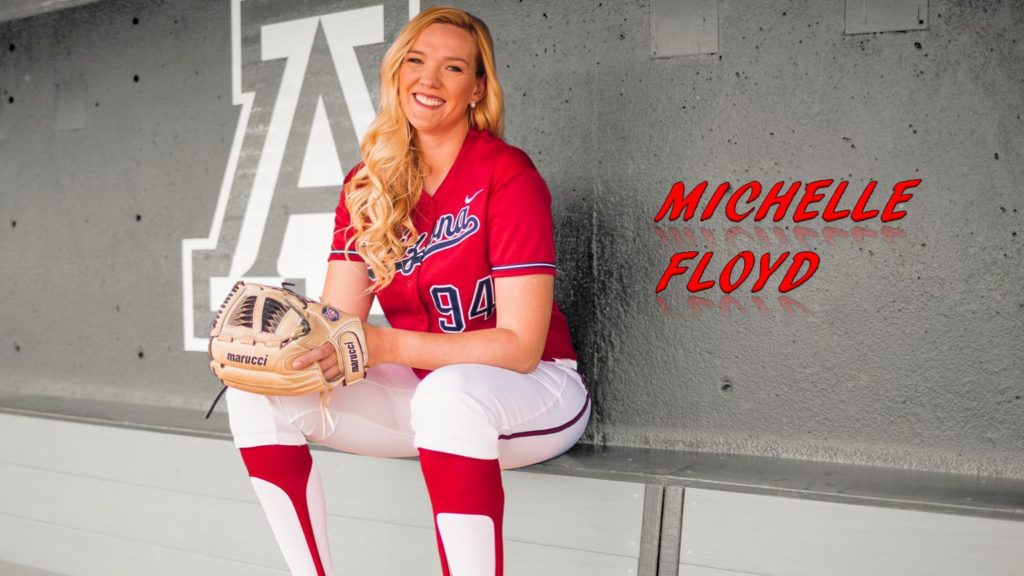 Michelle Floyd is my guest today. Michelle has a storied career as a softball pitcher in high school, college and professionally. She played professionally in Italy after her career at the University of Arizona as well as playing for the Venezuela national team.
 "It really took, like I enjoyed college and I enjoyed travel ball, it took me moving to Italy to really find how much fun softball could be again"
She is now transitioning to her career after softball by working for the Atlanta Braves. Michelle was great in sharing her travel stories and her outlook on the future.
Michelle Floyd on social media:
Michelle's listening choice while traveling for work is:
Michelle likes being creative during her travel time…..and catching up on sleep. 
Click here to see other guests choices for listening while traveling
ABOUT
Michelle Floyd is a former professional softball player with a passion for media, sports, and helping others.
She graduated from the University of Arizona in May of 2017 with a Bachelors of Arts, Journalism degree. Michelle also earned her Masters of Science in Strategic Branding Communications from the University of Illinois at Urbana-Champaign(online).  This degree was earned while playing and traveling to nine different countries, working on campaigns with people across the world, resulting in a 4.00.
During her college career, Michelle has been incredibly involved at the University, not only by being a pitcher on the University of Arizona softball team, where she pitched the ninth perfect game in Arizona softball history, but by also being co-president of the Student Athlete Advisory Committee, as well as the president of the Fellowship of Christian Athletes.
Michelle's background is in media and live sporting events.  From working at the University of Arizona Athletic's Creative Services department, Digital Reputations Management, as well as other jobs, Michelle has built a strong background in a variety of areas. Her desire to grow and learn from each opportunity is apparent, which is what led her to her master's degree, to have a better understanding of the brand she is designing media for. 
Michelle's media career also includes working Super Bowl XLIX for NFL Films International, ESPN, FOX, and PAC 12 Network. She has been selected to work events such as Monday Night Football, the 2017 World Series, NBA All-Star Series, and other collegiate and professional events.